Did you know that? If Floral themed party still in everyone's talk? Despite the massive growth of Party Industry, hundreds upon hundreds concept won't stop appearing, but the reality is, Floral is on everyone's heart. Let's say you love to wear Bohemian inspired outfit, Boho Chic Party will work great for you. If nothing could replace the originated Flower from your hometown, maybe like Hawaiian Hibiscus, you can easily find that element in Tropical Floral themed party.
Based on that fact, I decided to flow with the trend, and here we go, six perfectly made Rustic Bloom invitation card designs, which you can grab it for free. It'd be perfect for Invitation and Greeting card, and although all of our templates are free, we always keep our promises to provide well-designed card, no matter what.
There will a plenty of options when you use templates. As it combines both Modern and Floral element, on its back, you also got minimalist White Canvas background, this one will be perfect if you can support it with matching Canvas Textured card-stock paper, so it will have luxury finishes that others won't have.
At the center of the card, as we can see, you will get beautiful Flower Bouquets, and it has been cropped in circle shape, write all of your party information right there, such as Yours and Your future-husband's name. By the way, the download instruction was placed down below.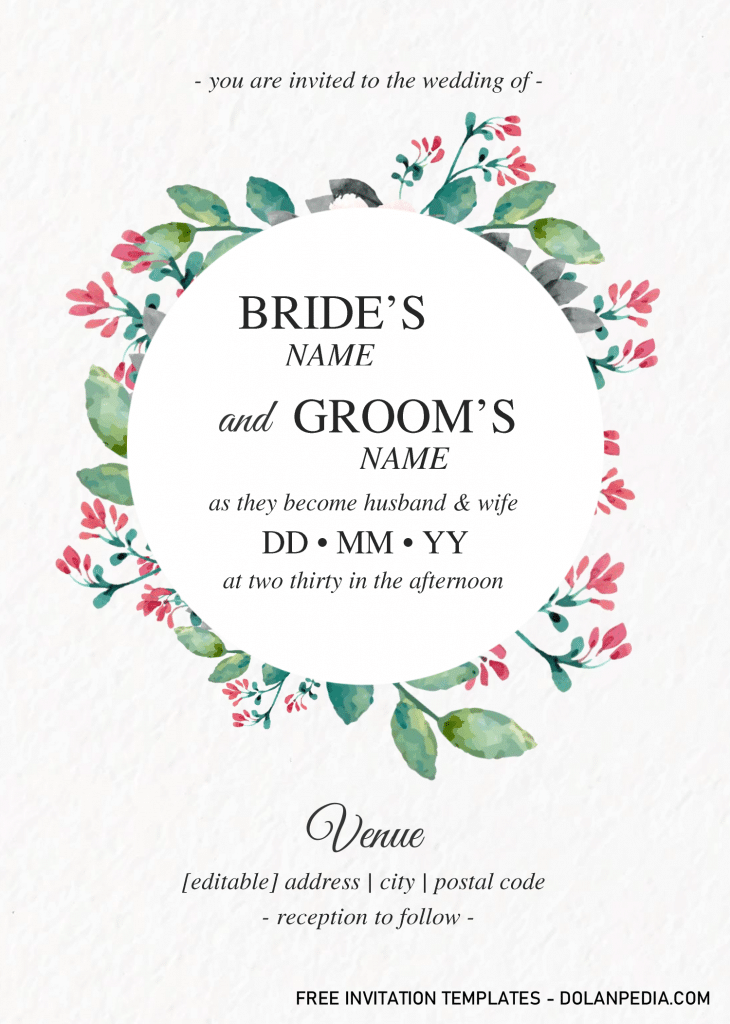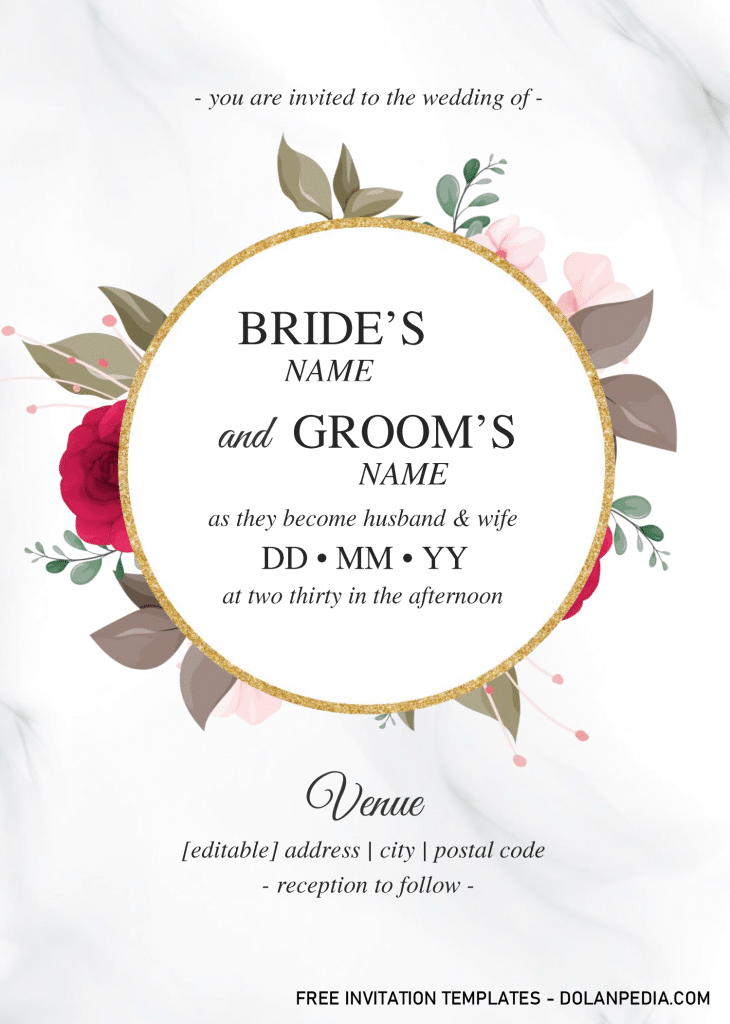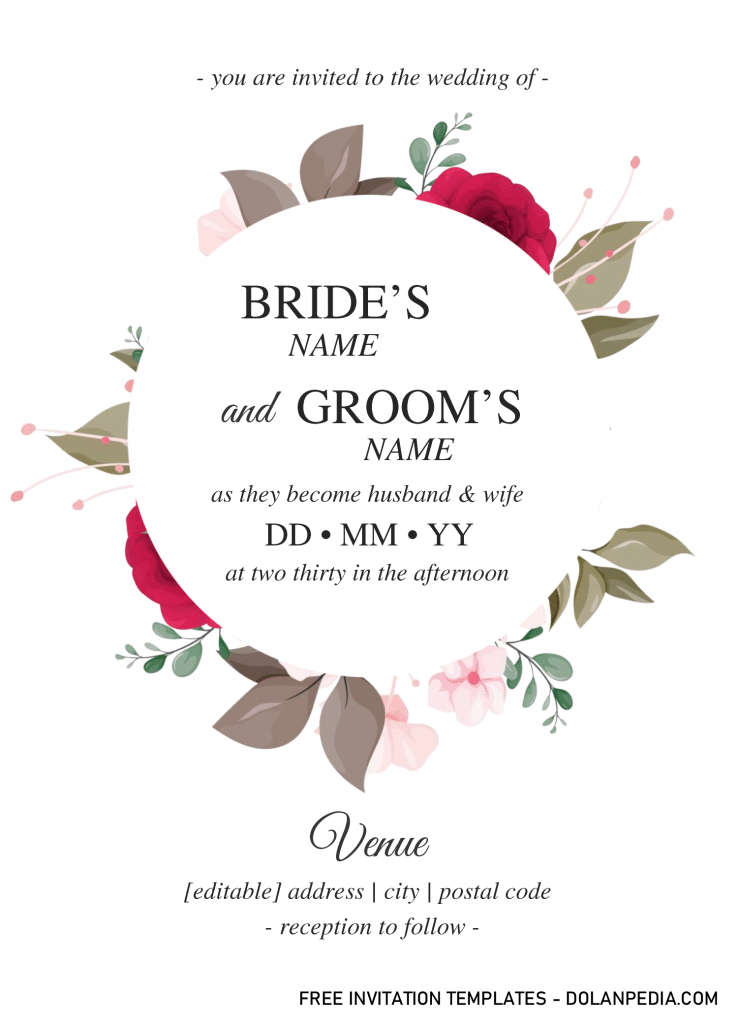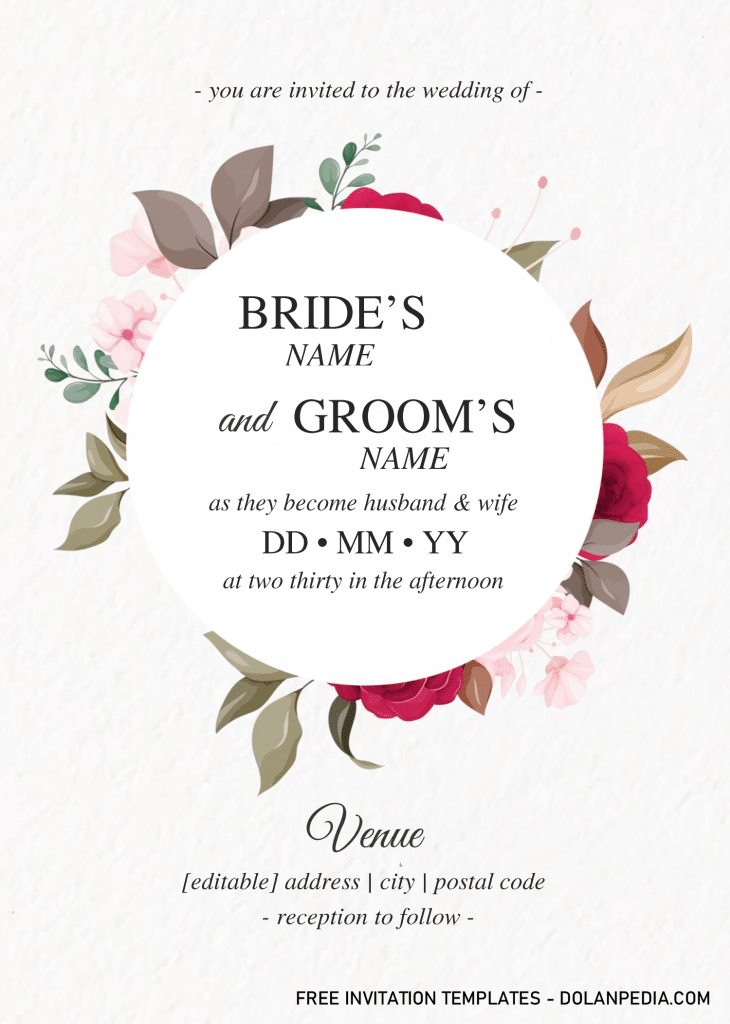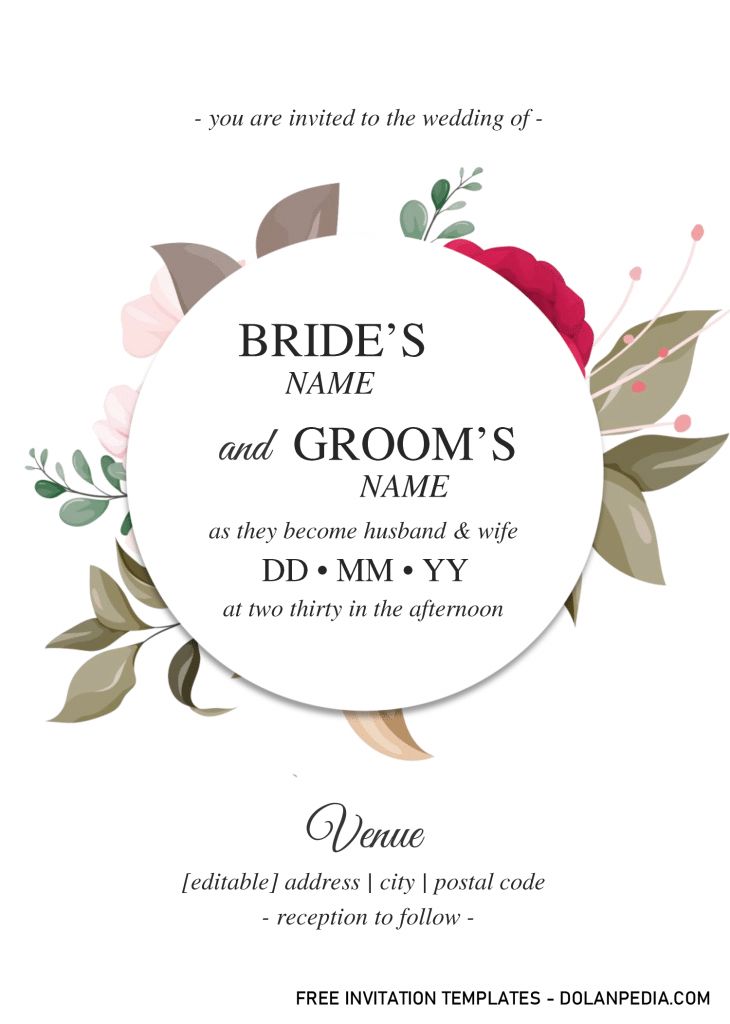 How to download
Click the download button (Above).
It will open Google-Drive's download page.
Then, click download or the drop-down arrow.
Tap Enter on your keyboard to start the download process.
What should I do next?
Don't forget to install file inside Fonts
Insert your party information to the template with Microsoft Word, 2007 or above.
To add new Text Box, go to Insert > Text Box > Simple Text Box, or you can draw your own by choosing the "Draw Text Box".
Print the template on card-stock paper (must be set in 5×7 inch format).