A baby shower and birthday party for kids is all about the fun of getting together. Especially for baby shower, when we make a fuss over Mom and "showering" her with all the cute gifts she and baby are going to need. Last time, I did this cute acts to one of my close friend, and she loved it so much.
If you're going to do the same like what I did, and getting stuck on what will you get for her, maybe giving her a surprise party and sent a sweet message through invitation card to your friend to sneak and shower your friend with wishes and gifts. Making or creating invitation isn't that hard actually, especially when you use template designs like this Pink and Gold Minnie, which is not only free but editable with Ms. Word.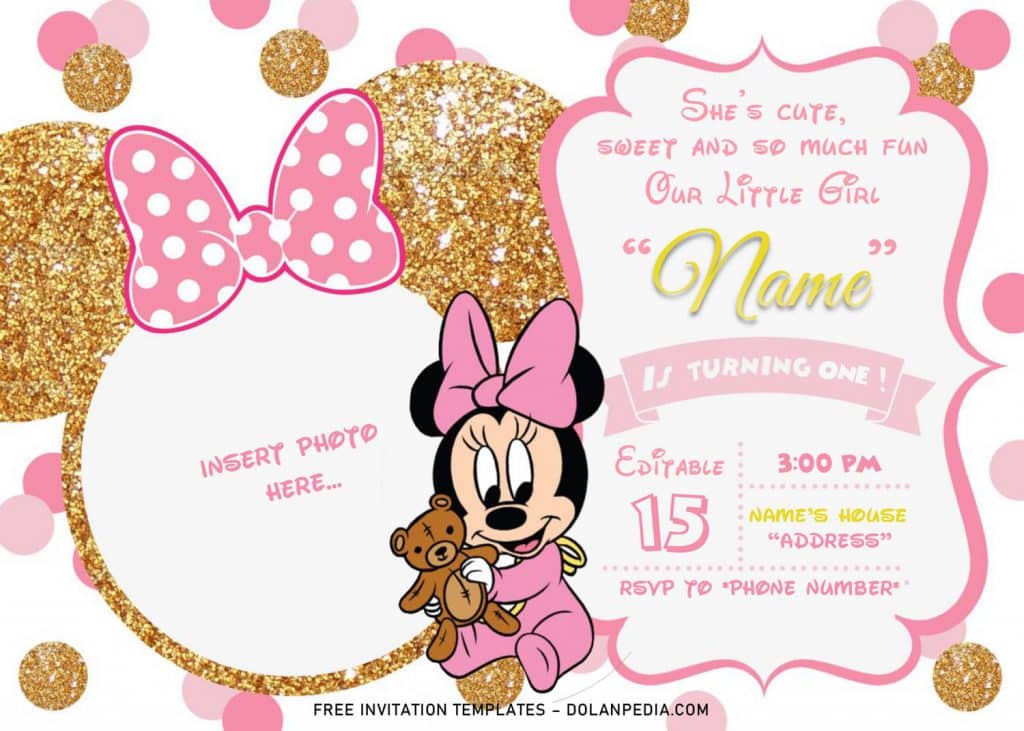 This template was unique, since it does have great combination of Pink and Gold, which is resulting in gorgeous piece of invitation card design. White and Pink? It's boring, then what should it be like? Why not doing something unique, like combining it with Gold Glitter element? As we can see, this adorable card has plenty of shapes which is forming a gorgeous polka-dot pattern, these pattern consists three main shapes in three different colors, Pink, White Pinkish, and Gold glitter.
To match with other elements, I decided to add Minnie's head figure in the same Gold glitter texture, and it also works as Picture or Photo frame, how cool is that? Wait, I also got other things for you, which is bracket frame (right side), that frame will be the place of your party information details.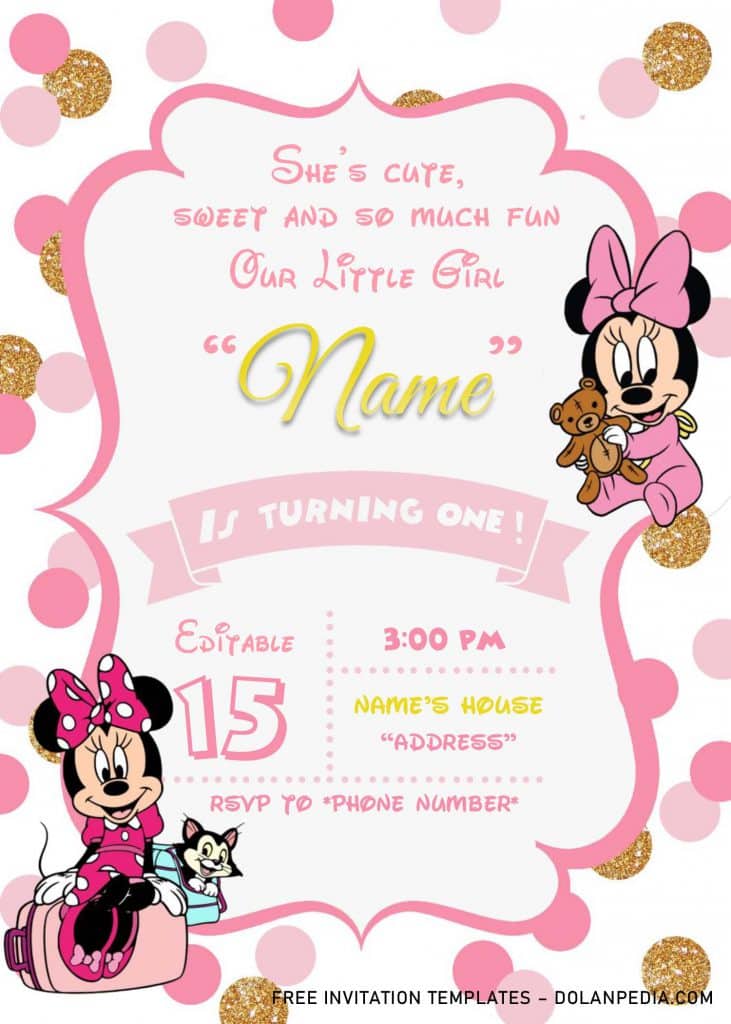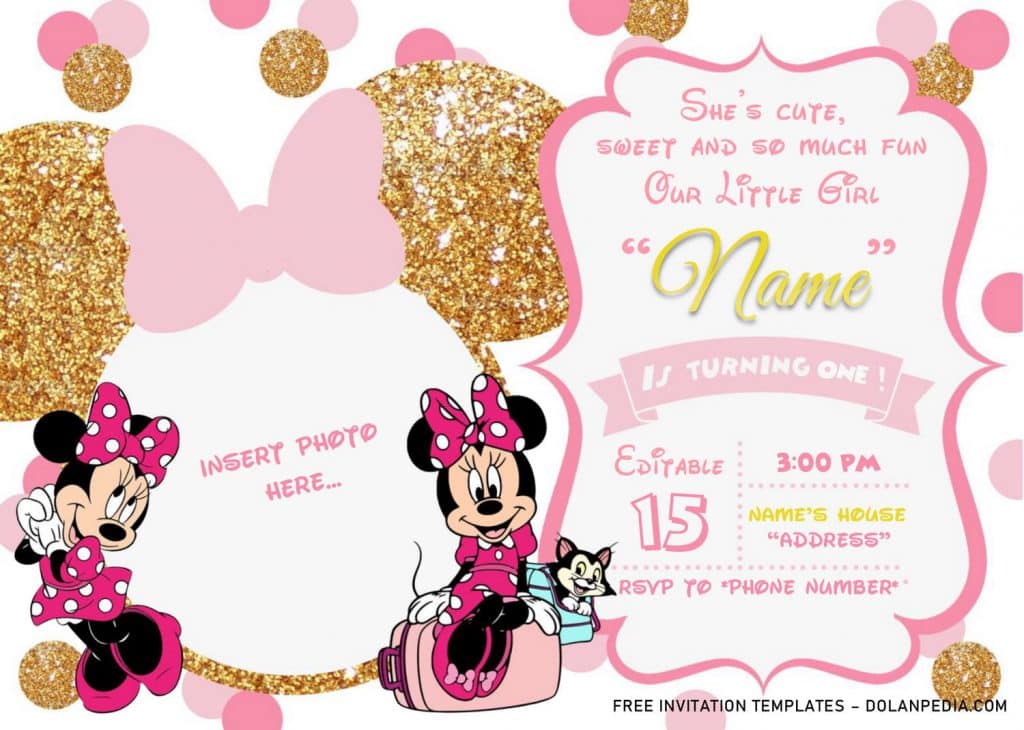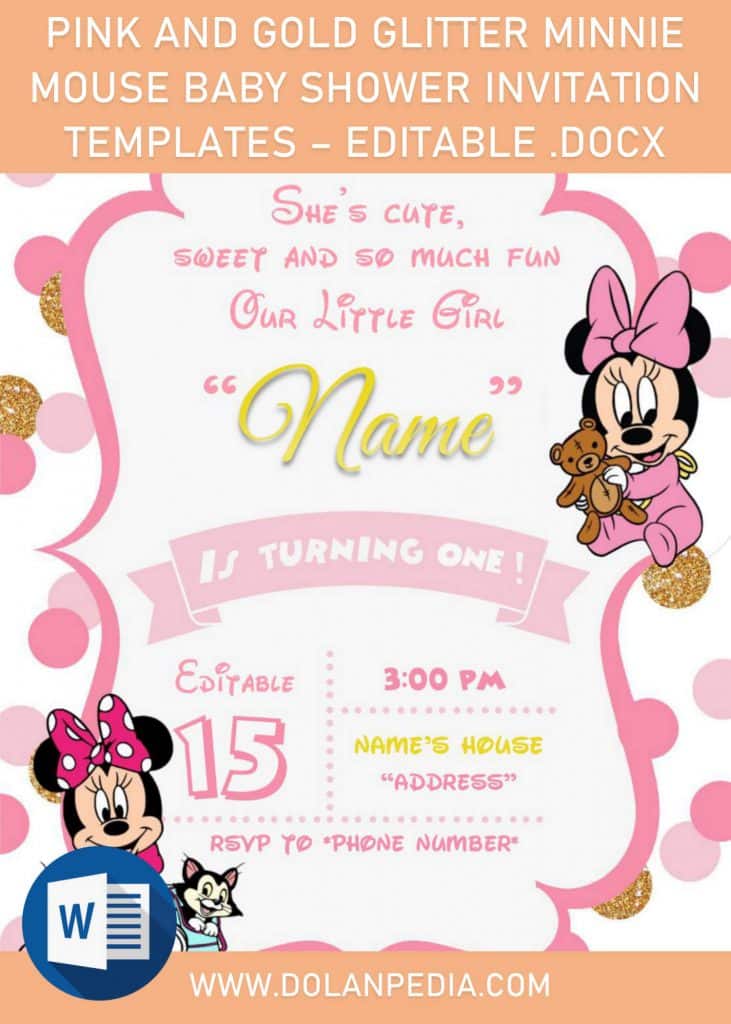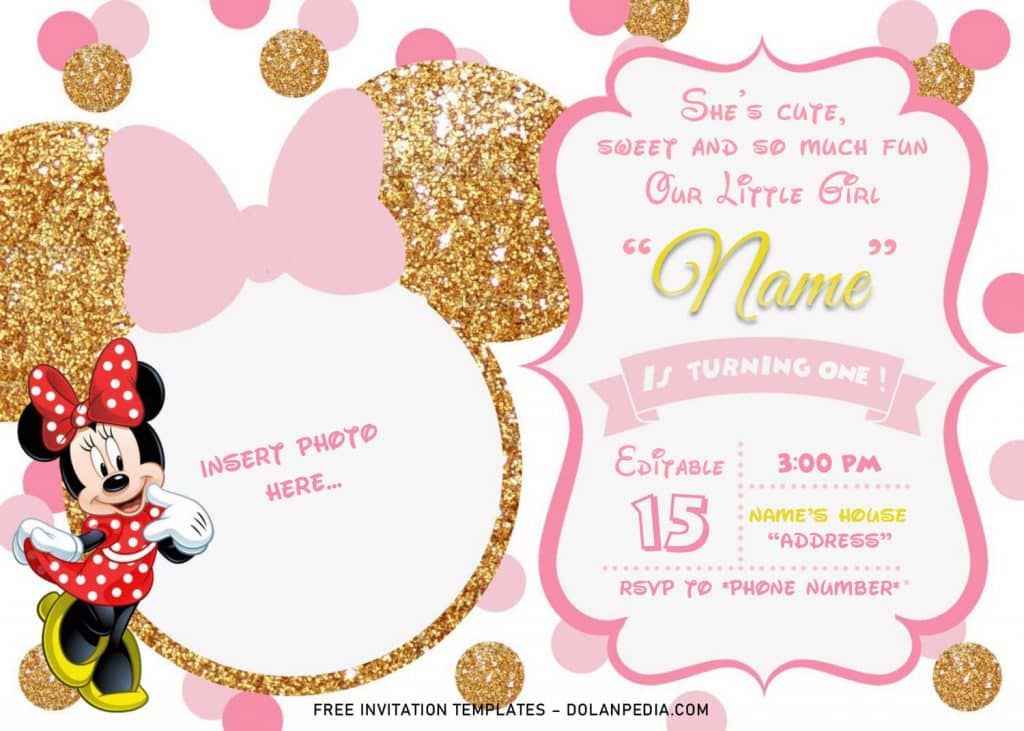 DOWNLOAD PINK AND GOLD GLITTER MINNIE DOCX HERE
Download Information
You will see the download button in above. It has text written in white and says download pink and gold Minnie
That's the link to our Google drive page, click that and you would see the template was archived in Rar file.
It's 100% safe from virus. Anyway, click download or the drop-down arrow.
Tap Enter on your keyboard to start the download process.
To-do's List
You need to extract/unpack our file with any Rar file opener, then go to Fonts folder, there will be files in OTF or TTF format, you need to install it.
Edit and insert your information with Microsoft Word.