What's great for the upcoming winter this year or maybe for next year? Winter is certainly one of the greatest time for us to invite all of our loved ones, having a great dinner, together. Last year, I served delicious set of BBQs at backyard of my house, at that time, my eldest son was having his birthday, and it was one week earlier, because at the exact date of his birthday, we decided to go on short trip to my parent's house.
Since the weather isn't quite friendly, especially outside, you can set your winter party at home, invite 10-15 friends would be good, and it's much better for your kid, so he/she can feel the warmth from the loved ones and feel happy with the sweet gifts and wishes. If you think this fabulous ideas are great, this invitation card designs will be perfectly suitable for you.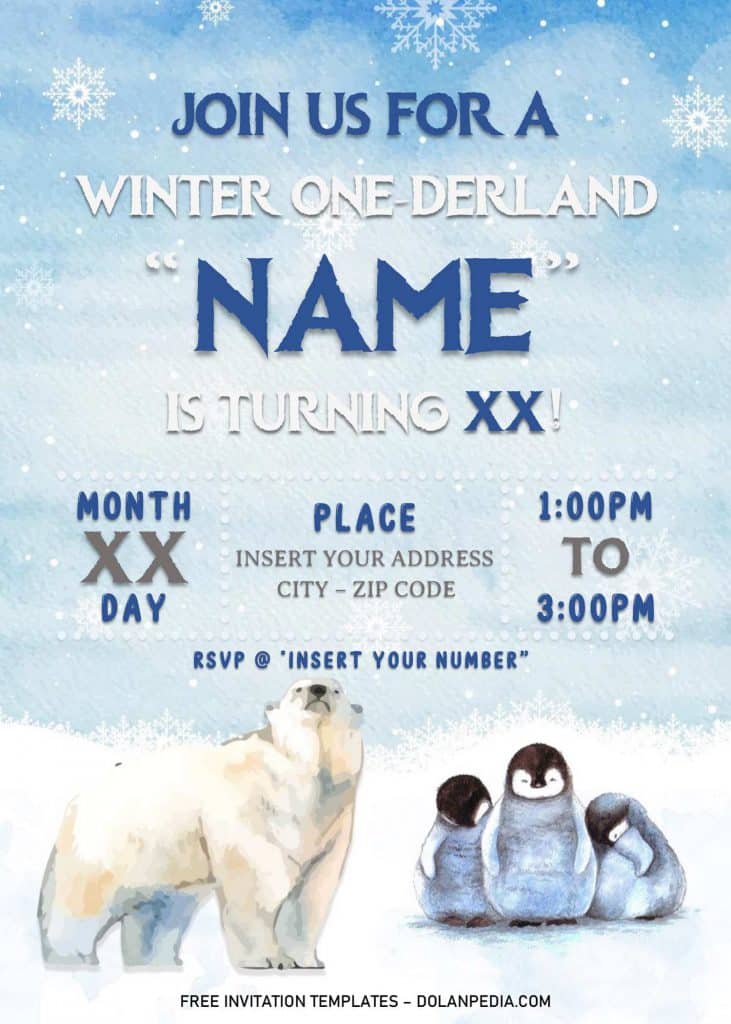 It's inspired by the beautiful white artic landscape, snowflakes were drizzling and also has adorable Polar bear, Fox, Penguins and so forth. The entire card design was done in Watercolor style, so it will look good in Canvas textured card-stock paper. For the wording or party information, no-worries! Our templates are editable with Ms. Word, you can easily replace and rewrite the text with your own text.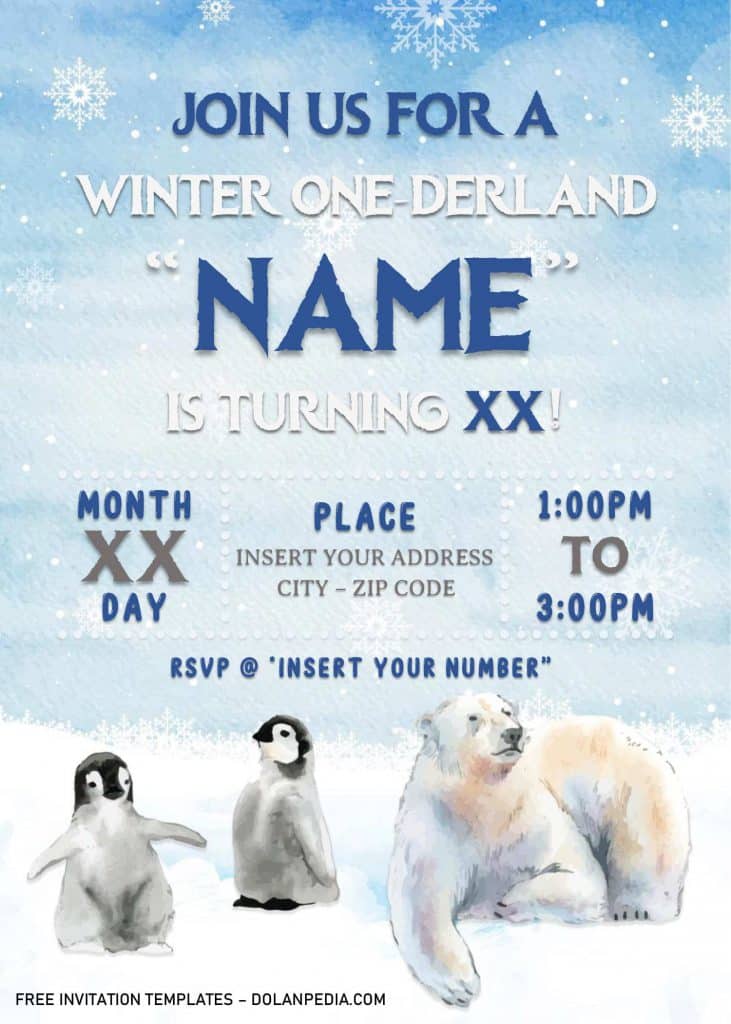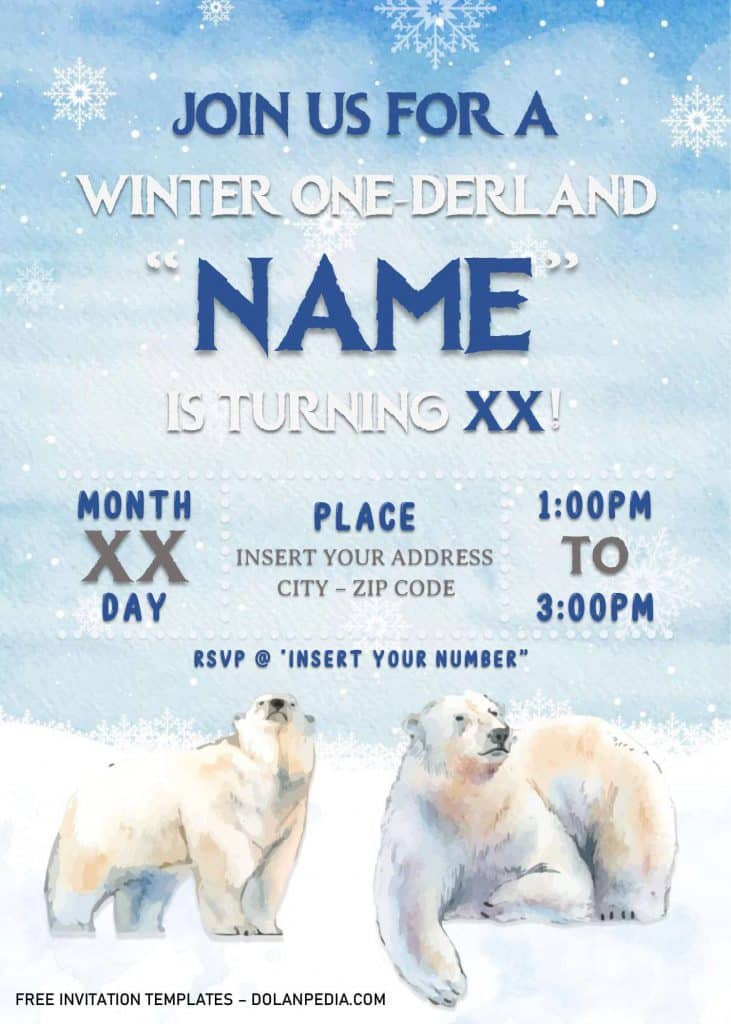 DOWNLOAD WINTER WONDERLAND DOCX HERE
To have these lovely Winter Wonderland templates, you can have it by clicking the Download button above. Google drive page will appear soon, then click another Download button in there, locate where you want the file will be saved then tap "Enter". Once you have downloaded the templates, you can jump on the next steps. Installing fonts and inserting your text to our template, you can take a note on these following tips,
Open the Fonts folder, double-click each fonts, a pop-up page will appear, at top-left, you should see button with "Install" tag on it, right next to "Print" button.
To open and edit our template, you need Ms. Word 2007 or later.
Print the template on card-stock paper (5×7).