Does your kids love to watch PJ mask ? It is the superhero show for preschooler. First episode is started on September 2018. These six year old kids, Connor, Amaya and Greg, live normal during the day but during the night when something goes wrong in the city, they transform into superheroes for fighting a crime then they are working together to solve the problem and make sure everything is okay tomorrow. 
If you are looking for superheroes theme for your son's party, PJ Mask can be an option and let's Connor, Amaya and Greg fulfil their mission!.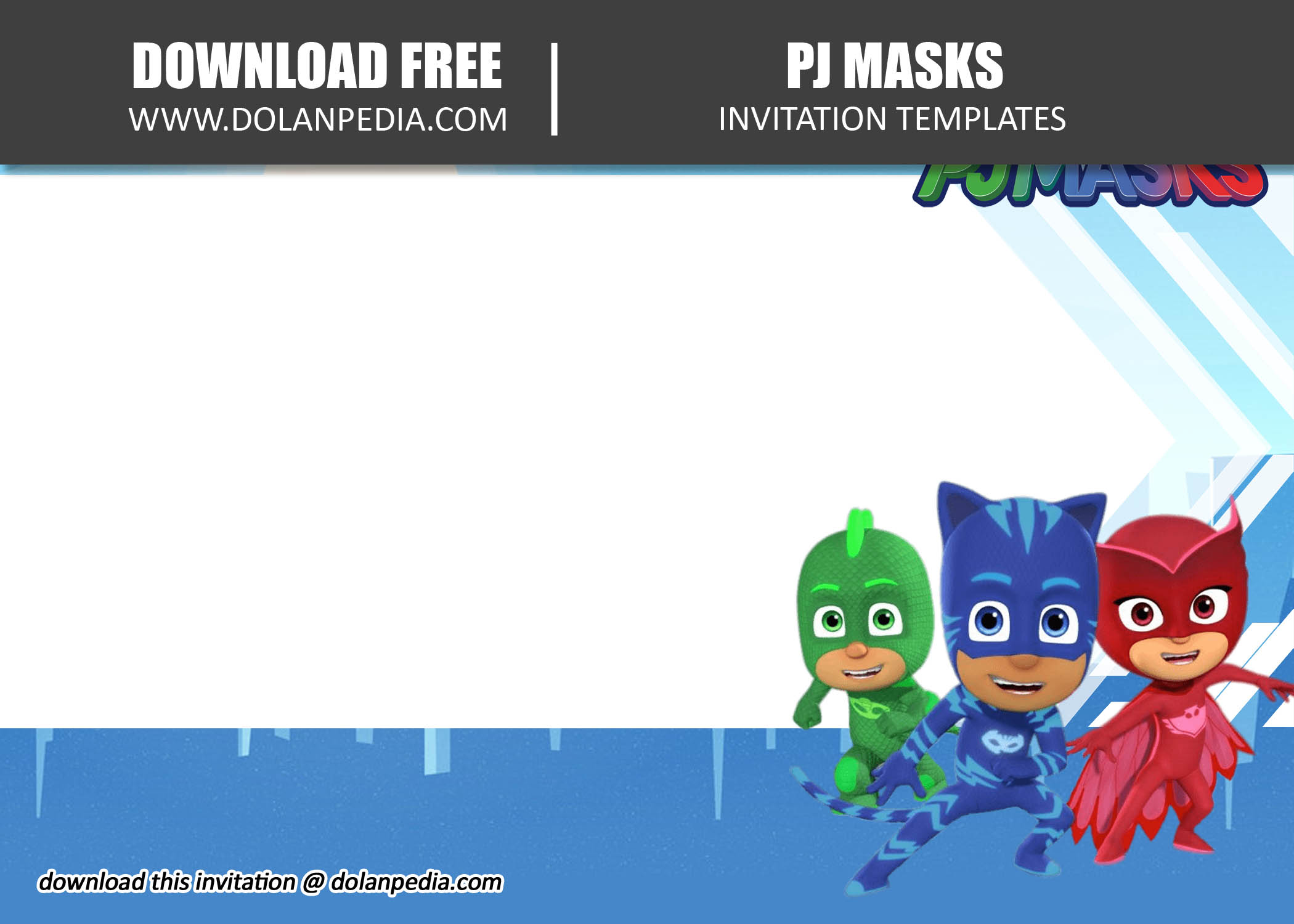 You can start your party idea with decoration. Set your decoration with PJ Mask stuffs such as PJ Mask backdrop, blue green and red balloons, adorable PJ Mask cake, Mask sets, PJ Mask table set, PJ Mask Pinata and PJ Mask Photo Booth. There are plenty of ideas and supplies on the internet. Plus, we share our printable PJ Mask invitation templates for you  and it is absolutely free!. We don't charge anything. Let's say it's an earlier present for your kids :D. We've designed six different patterns for you. There are Owlette, Gekko and fly. These landscape templates have blue pretty background with white square in the centre so you can freely write your words here. Actually, these templates have standard size which is 5 x 7 inch. However, if you want to resize it, you can resize on your app editor later.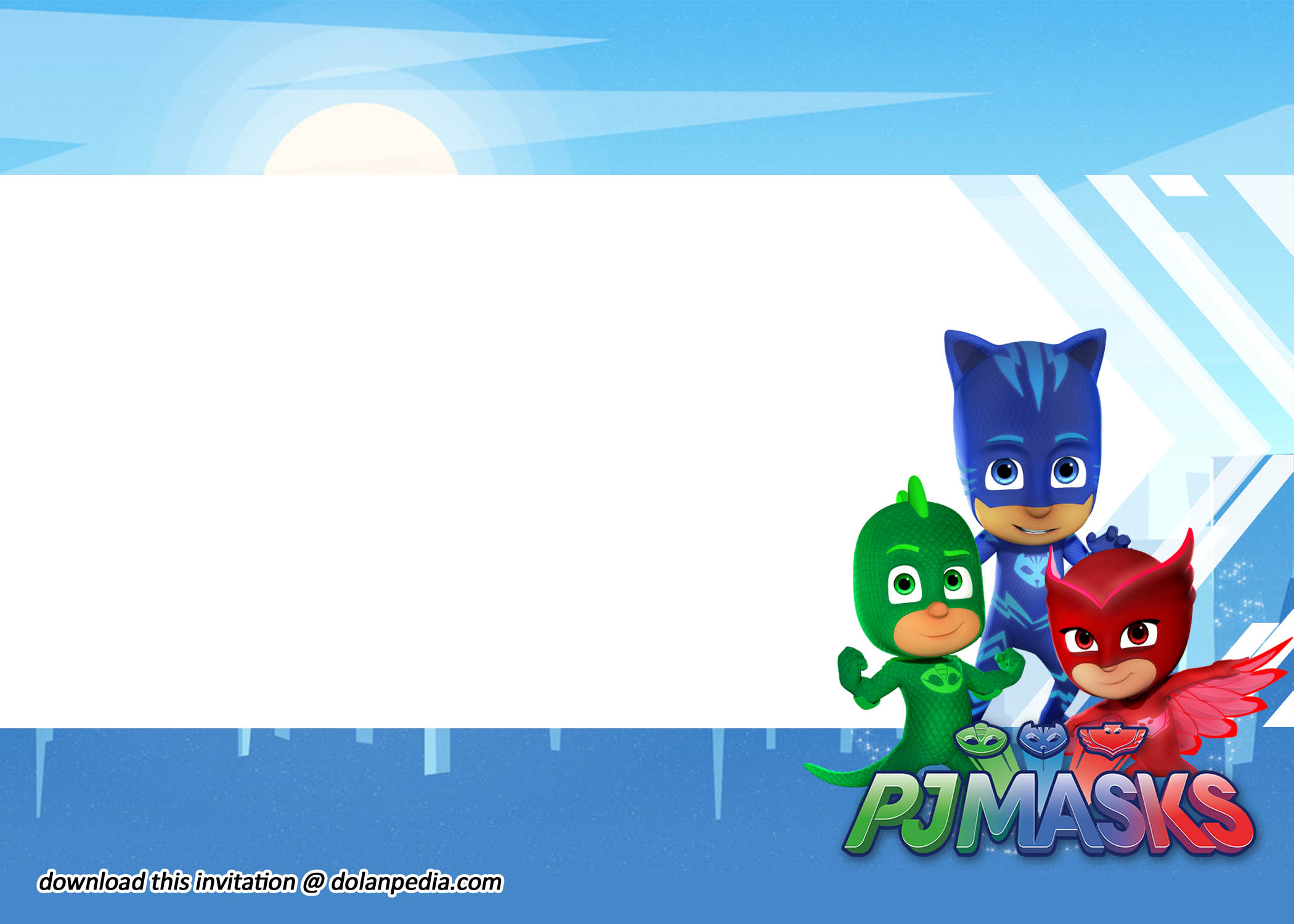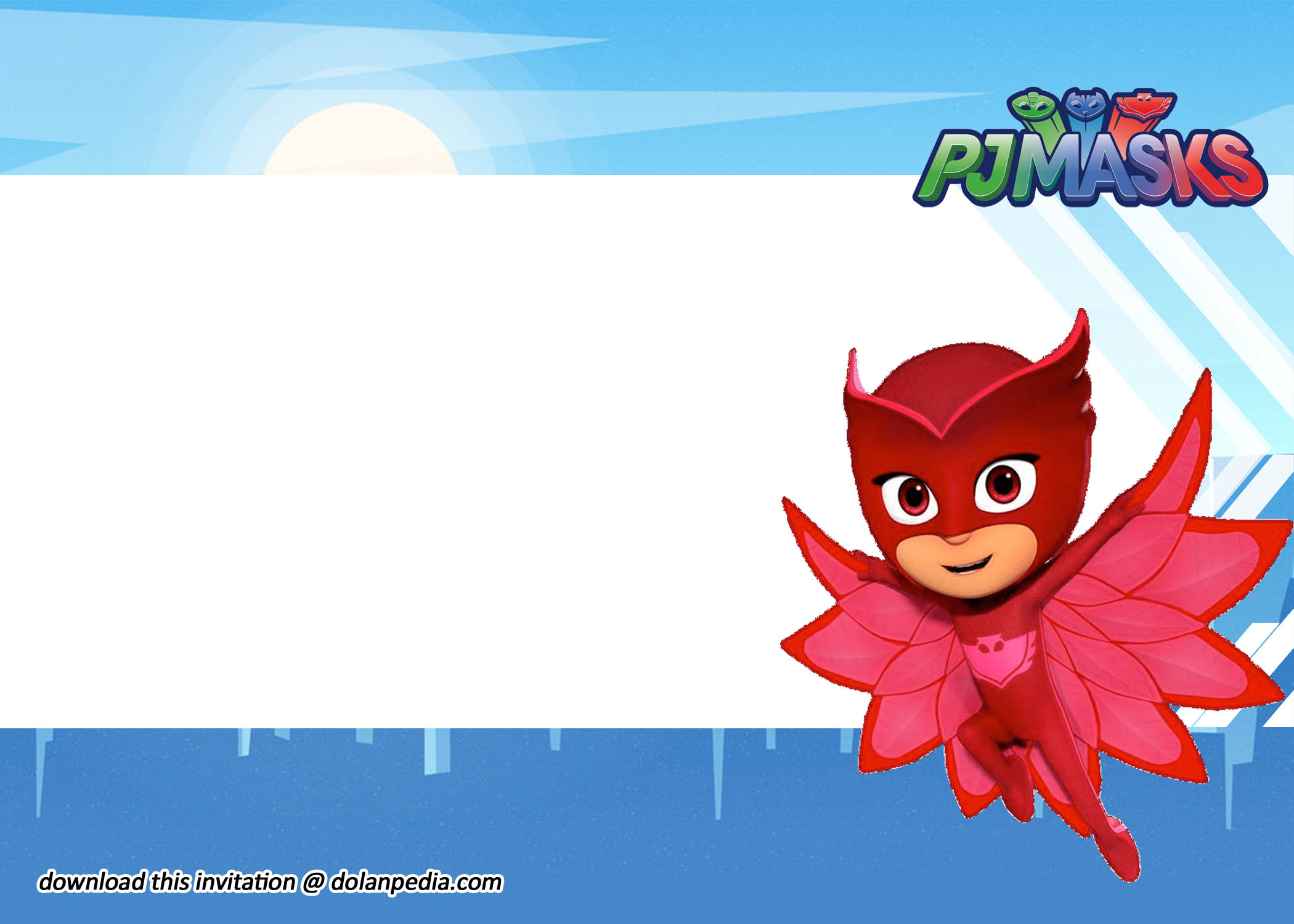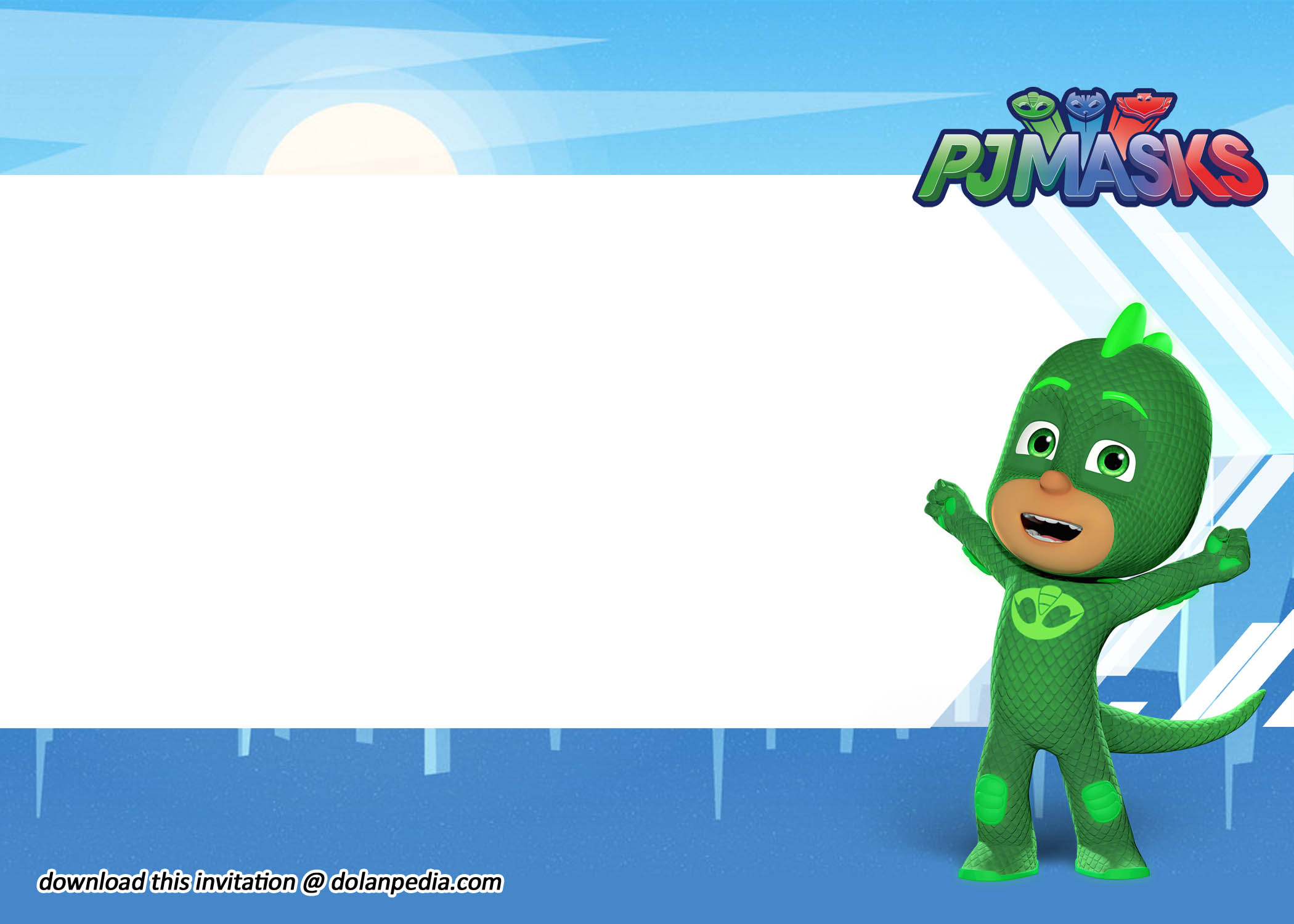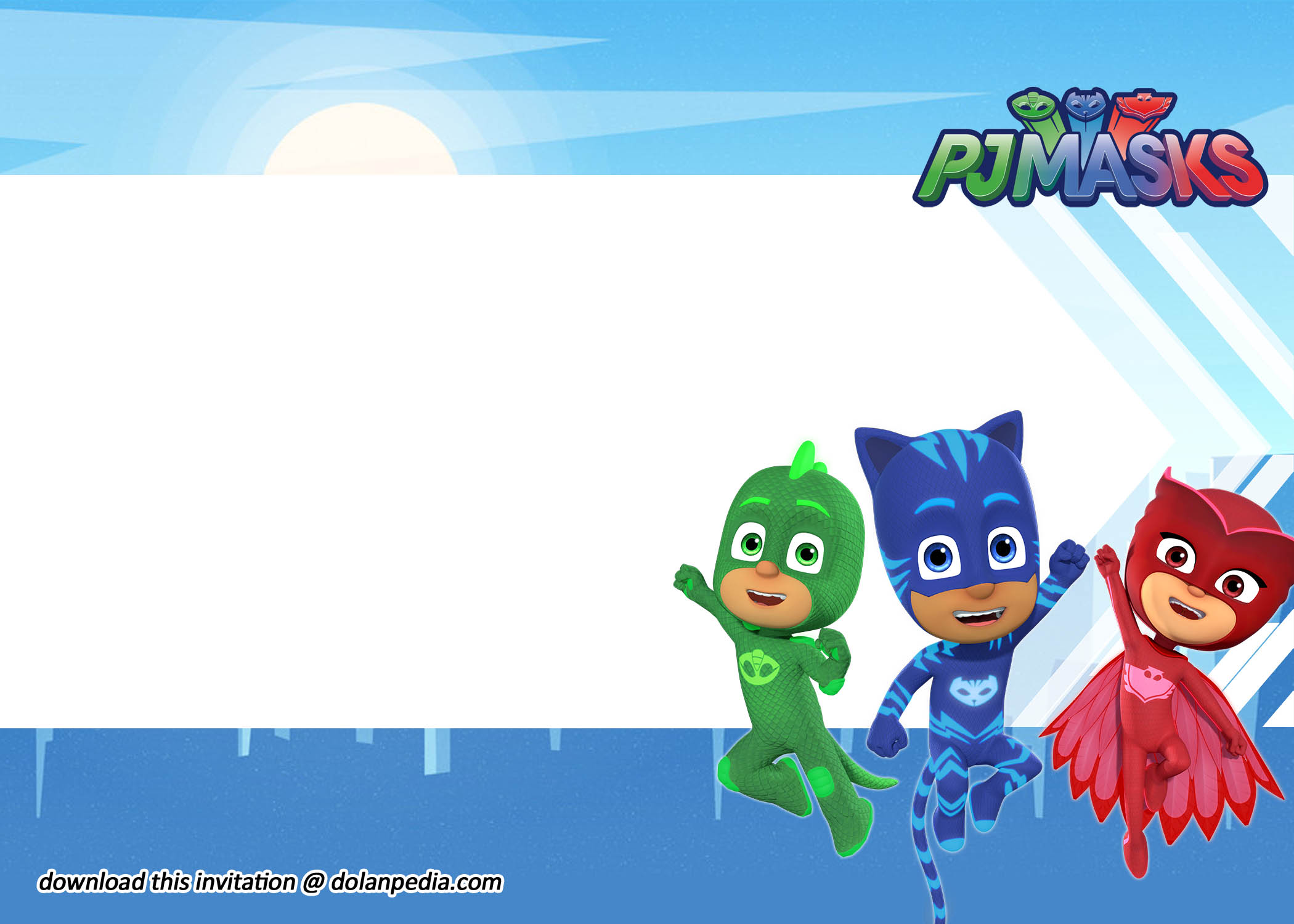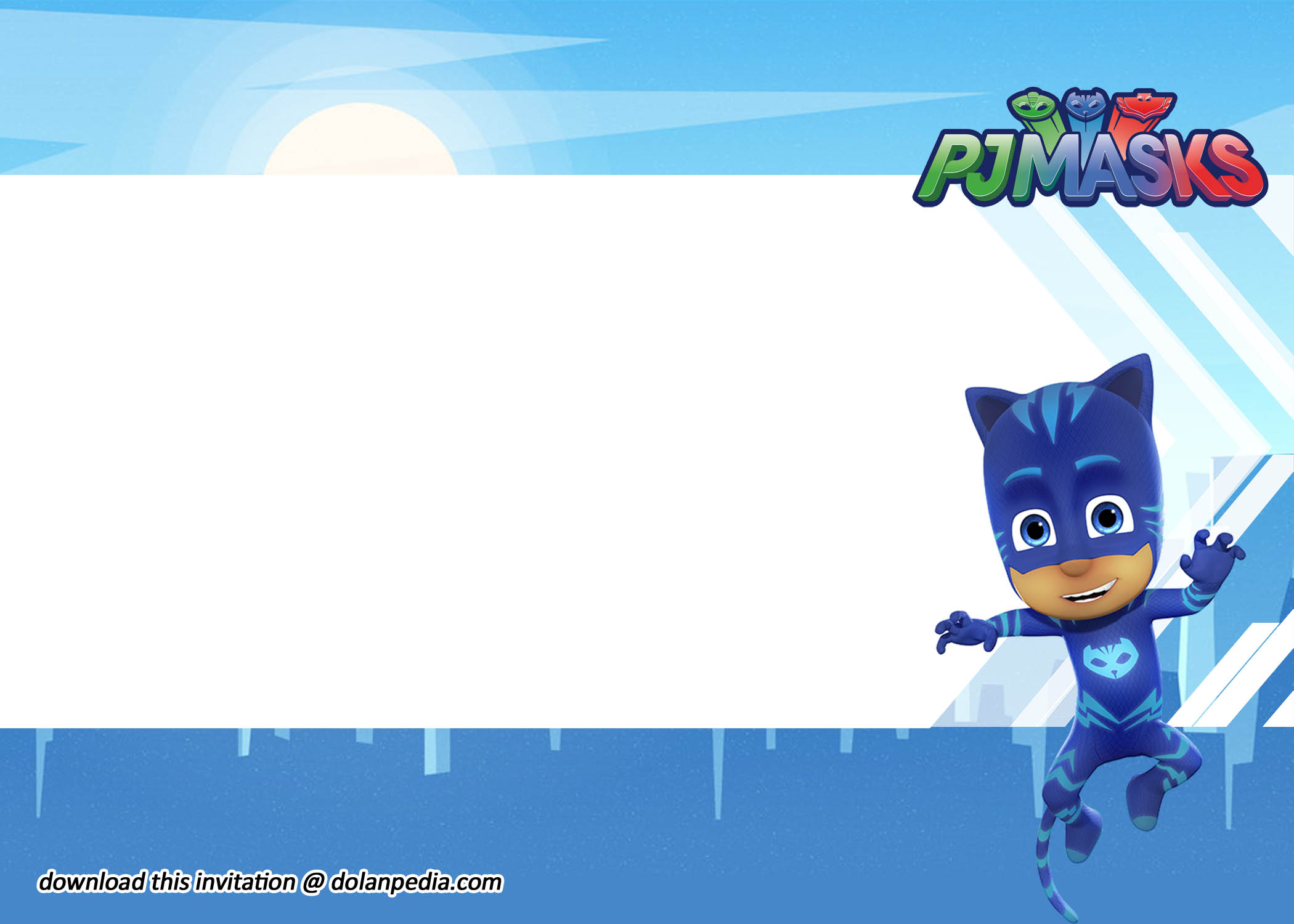 How to Get These templates
It is super easy guys. What you gotta do is make sure you have internet connection for your PC and prepare your photo editor app (if you wanna make typically digital invitation). So first, move your pointer to the blue download button which is located under the image. Then, click it and your image will be automatically save into your pc. But, if you didn't find this button, you can simply right click your mouse and choose "save image as". After it has been downloaded, import your template into your photo editor and start to customize. Don't forget to write your party details information such as name, date and place for your guest. Finally, you can print  and send it out!.