Have you watched Moana? The strong girl story from Polynesian village. Moana has been chosen by the ocean to return the heart to Te Fiti. She teaches us to always listen to our heart and follow it. She also teaches us about it is okey for being different and sometime we don't have to listen what other people say about us. Moreover, the most popular life lesson from Moana is when we believe that we are stronger than we think. I think almost little girl in the world know about Moana. So, if you are planning a party for your little girl, you can choose this ocean girl as your theme.
Free Printable Moana Birthday Invitation Templates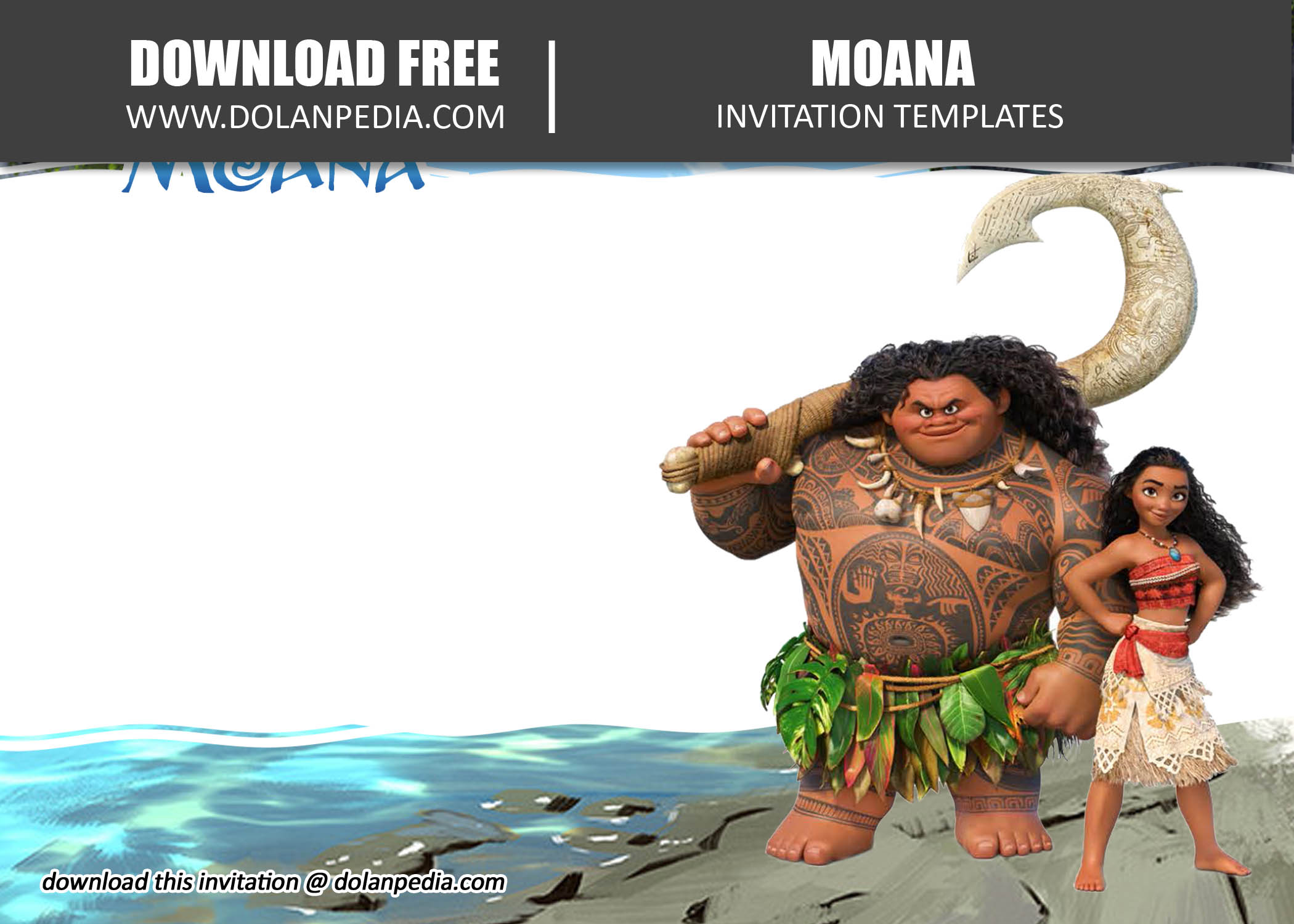 Nowadays, you don't have to go to the nearest store to get your Moana invitation because we have already prepared it for you! We offer you some Printable invitation templates. We designed them in different patterns and characters so you can find what you love the most. These templates have six different option and 5×7 Inch standard size. It has island  background with the blue sky and of course, there is always a blank space in the centre of it. You can express your words . Here is the example of wording invitation 
Join us for sailing the ocean
And celebrate Manda's 6 birthday party
9 aug, at 4 p.m
At Manda's house
See you there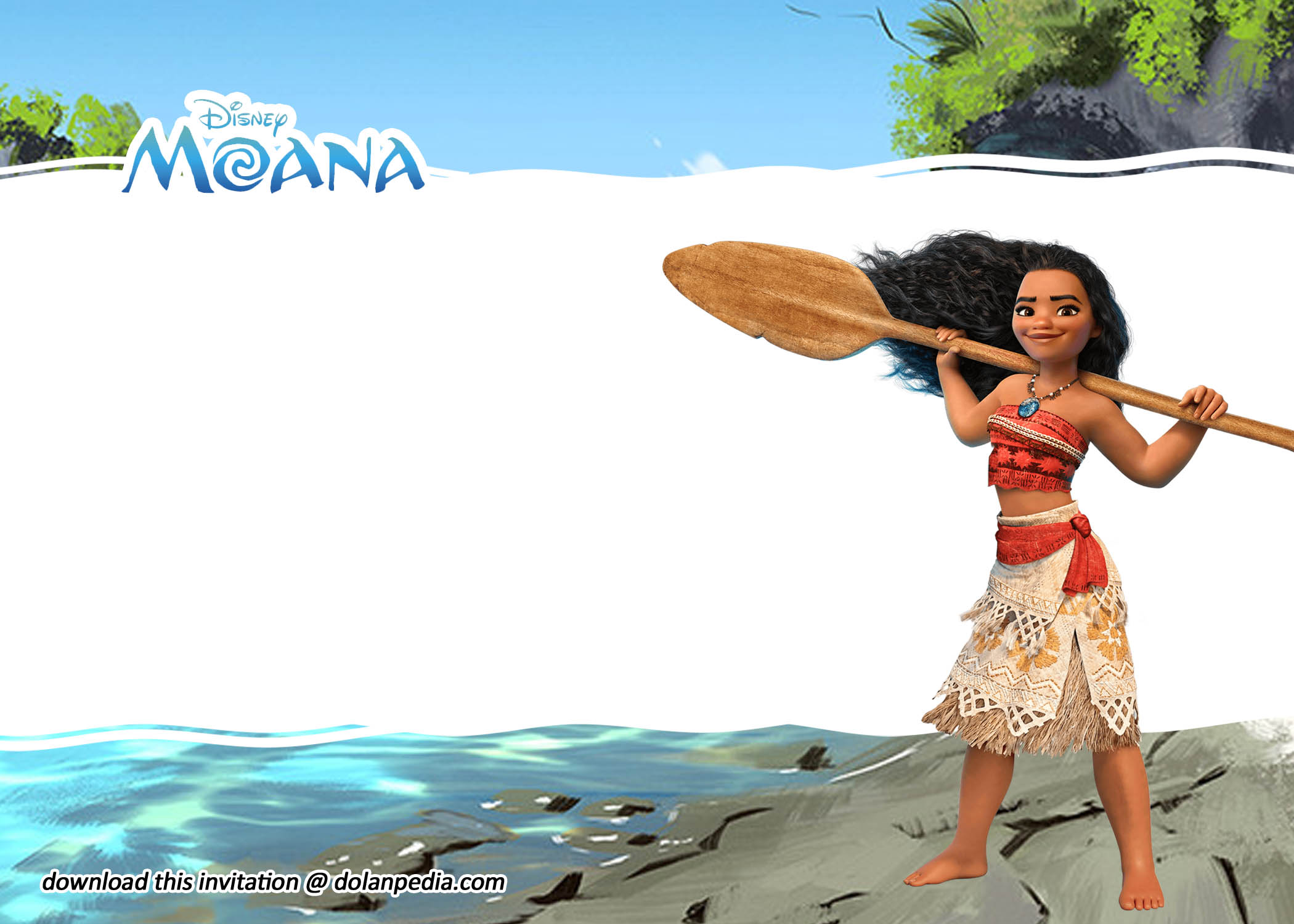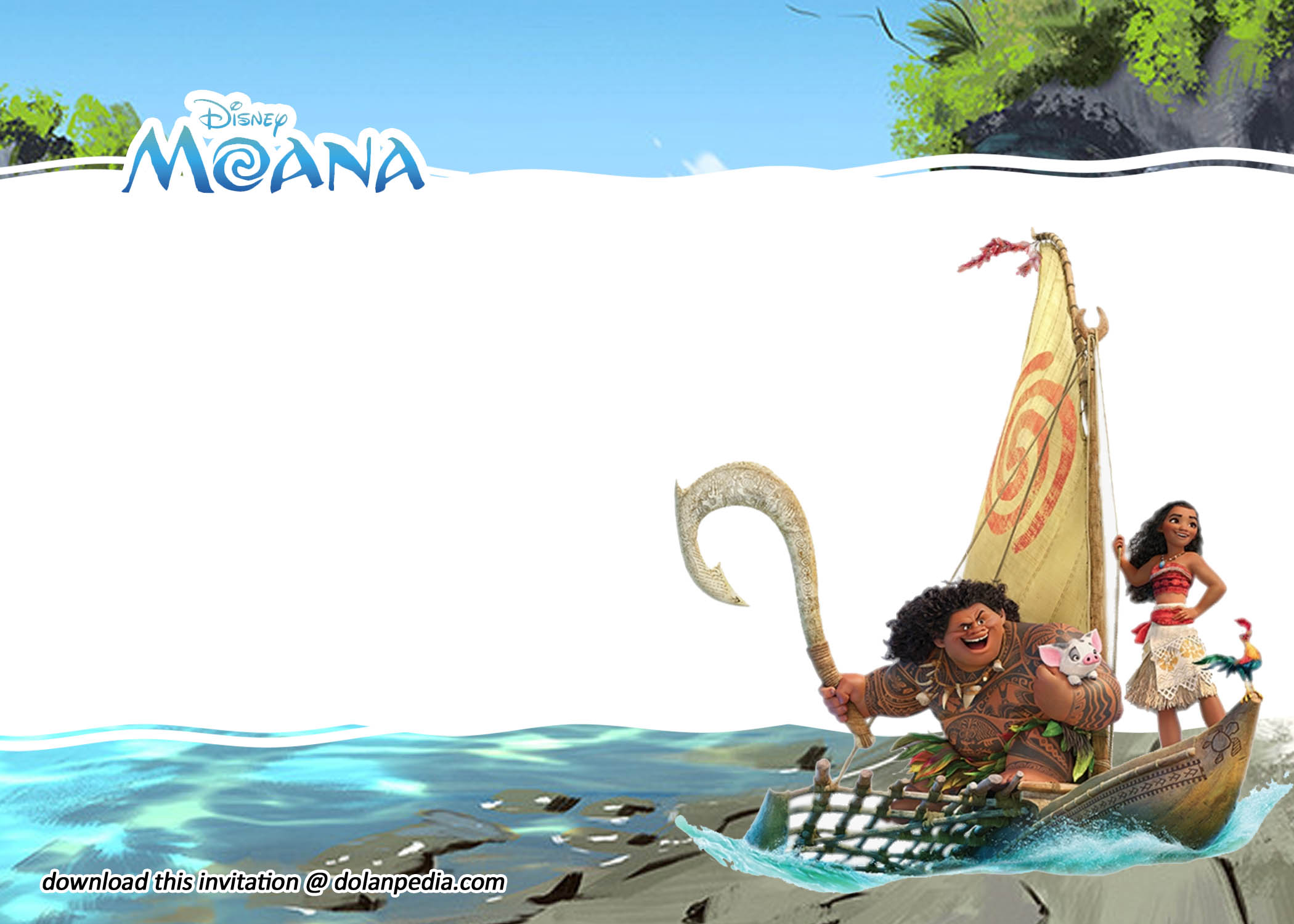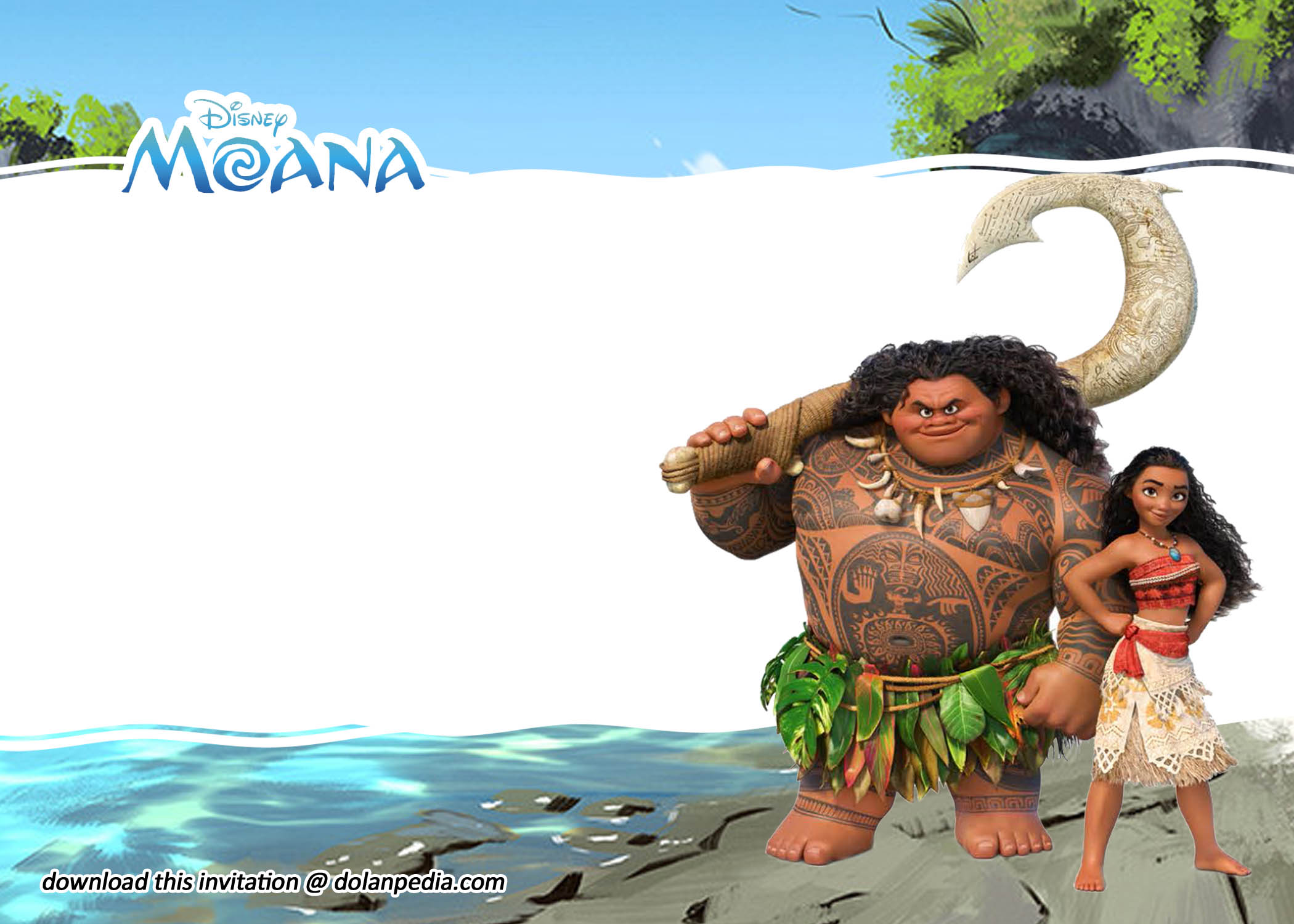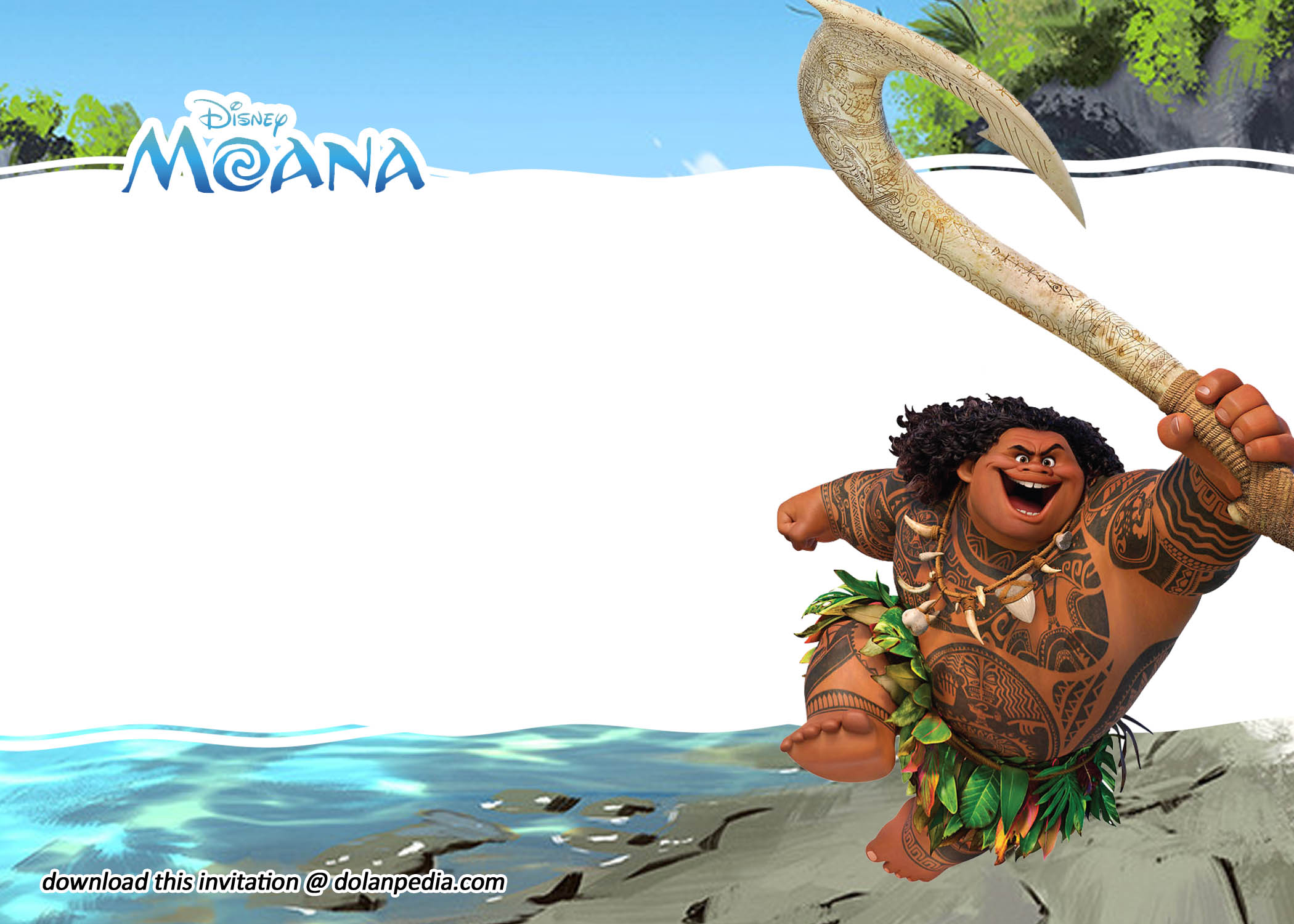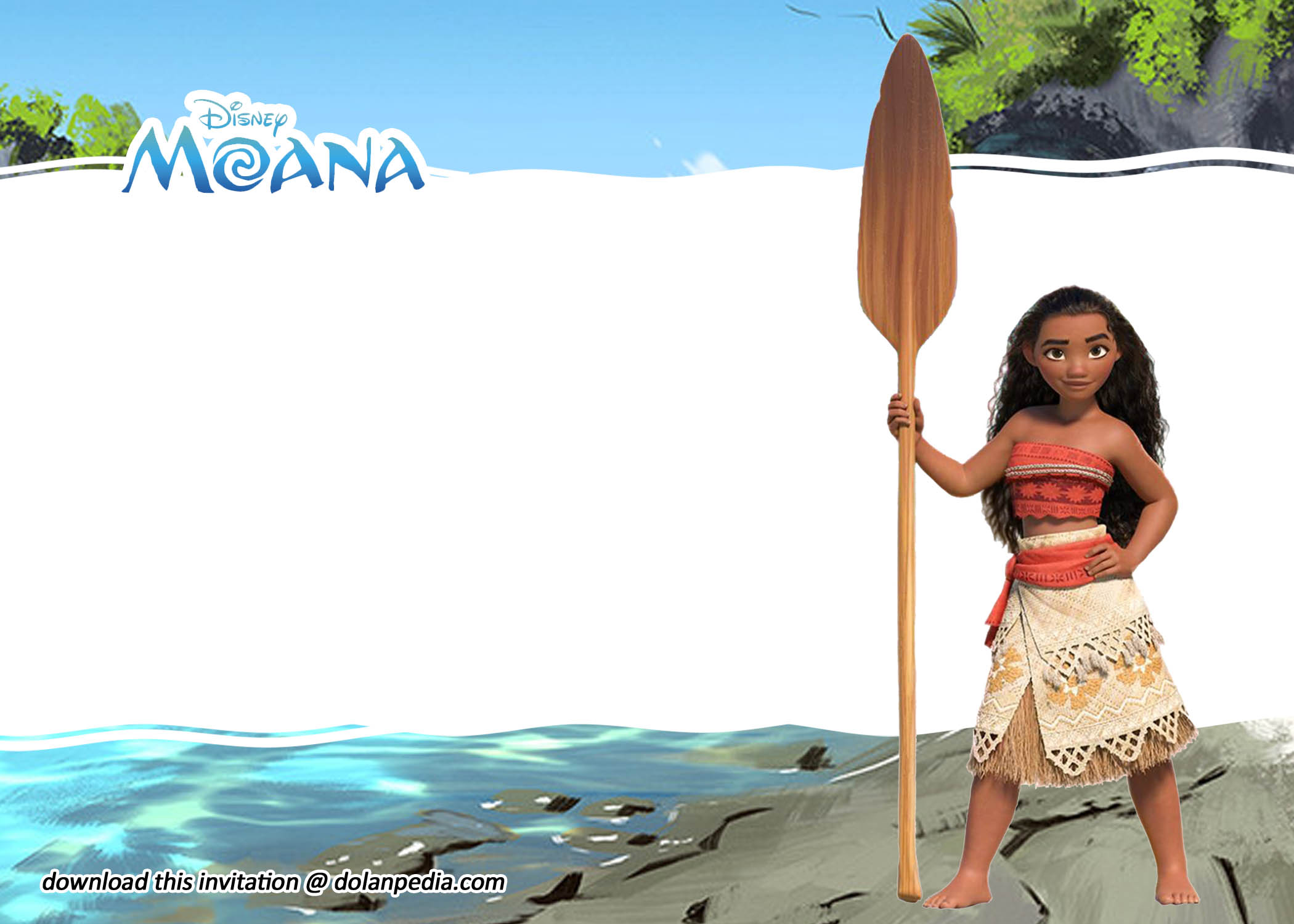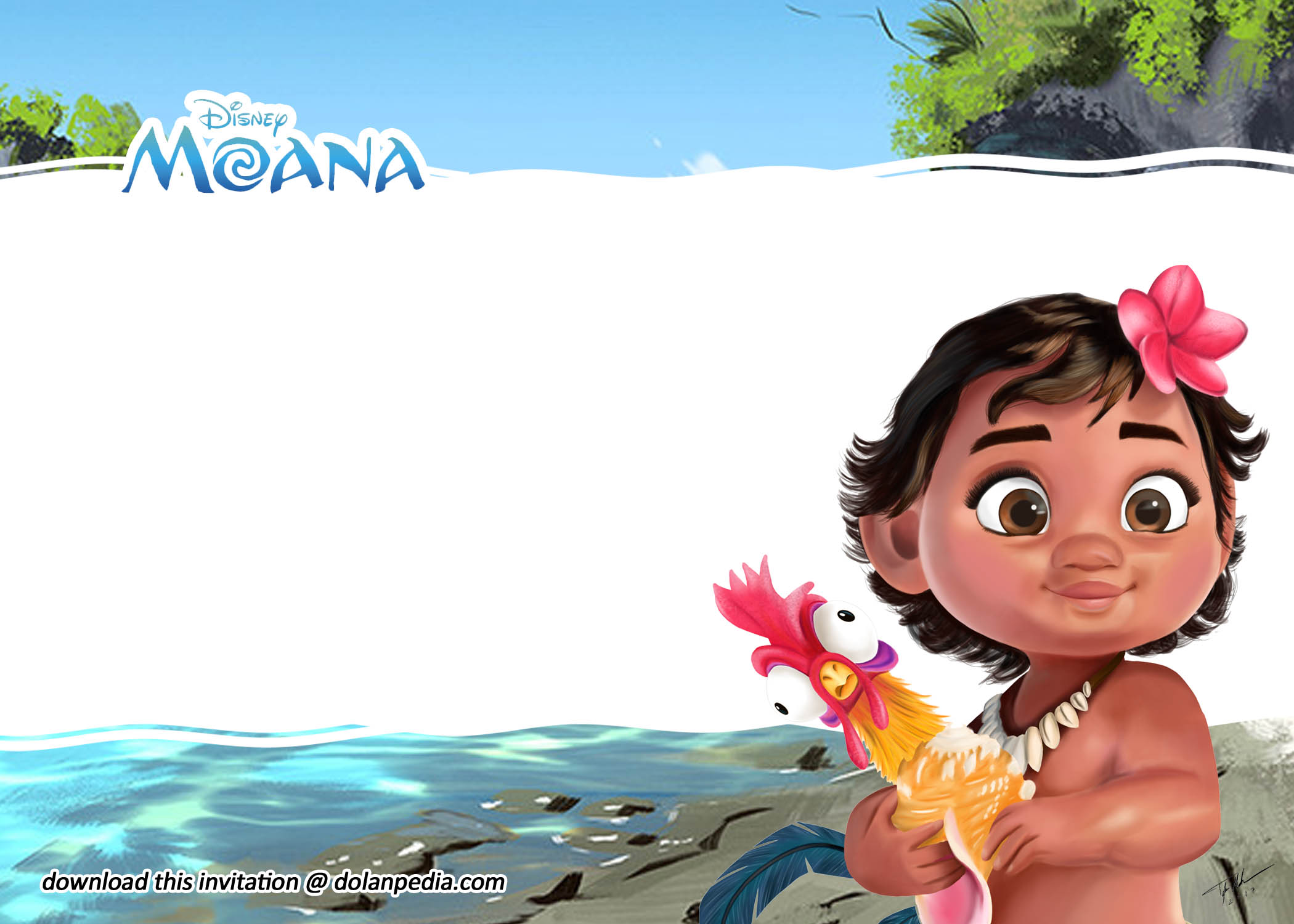 Step to get these templates
Don't worry guys, It is free and super easy ! Here we go 
First, if you don't mind you can choose your favourite image and then click the blue save button until your image turn to automatically download
Or you can you can move your mouse pointer on the image and click "save image as" by right clicking.

 
Step to use these templates 
First, if you can operate photo editor such as corelDraw, photoshop you can import your image into the app. You can also use Paint and canva to make it more simple
Customise your own invitation. Write your words here!
Print it with printer and I'd to recommend for using cardstock paper.