Are you having a plan to feature Peach Flowers in your invitation card design? You are going to have good partner for this. Consider us for your project and browse hundreds upon hundreds design in this site for free.
So why is the peach color palette so popular? Psychologists have found that peach or pinkish-orange has very soft and soothing energy and it is often associated with childhood and youth, as well as love and acceptance. Isn't that sounds perfect to be used for your wedding suites, right?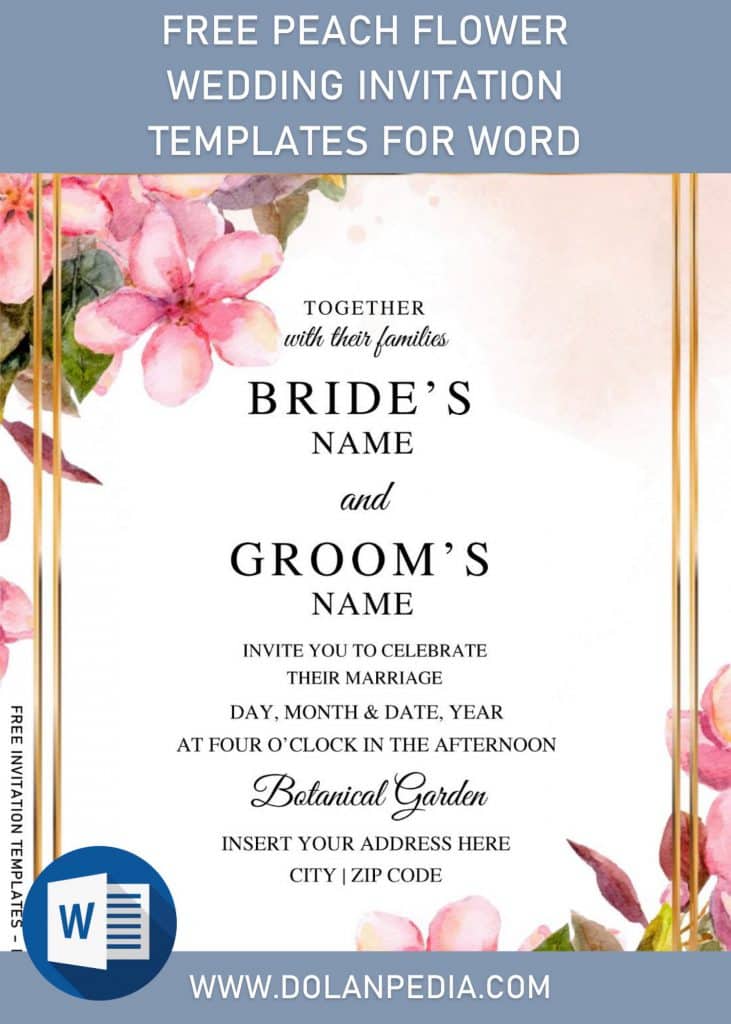 Today, we also have our own version of Peach Flowers Wedding invitation suites. And the result is much better than I expected. Showing great balance of Modern and Floral elements. As we can see, on the background design, you will get it covered up with stunning White and slight black color marble style background. If you think it's a little bit too much, you had another two options to choose, the solid white or with a pinkish-orange dust at the top of the card.
"What's in there? Sample text? Can I replace it? Yep. It's my written sample to guide you where to put the information in good order. "Is it editable?" Of course, guys. Our template is editable with Microsoft Word, which mean you have a lot of freedom to create or modify the text whatever you want.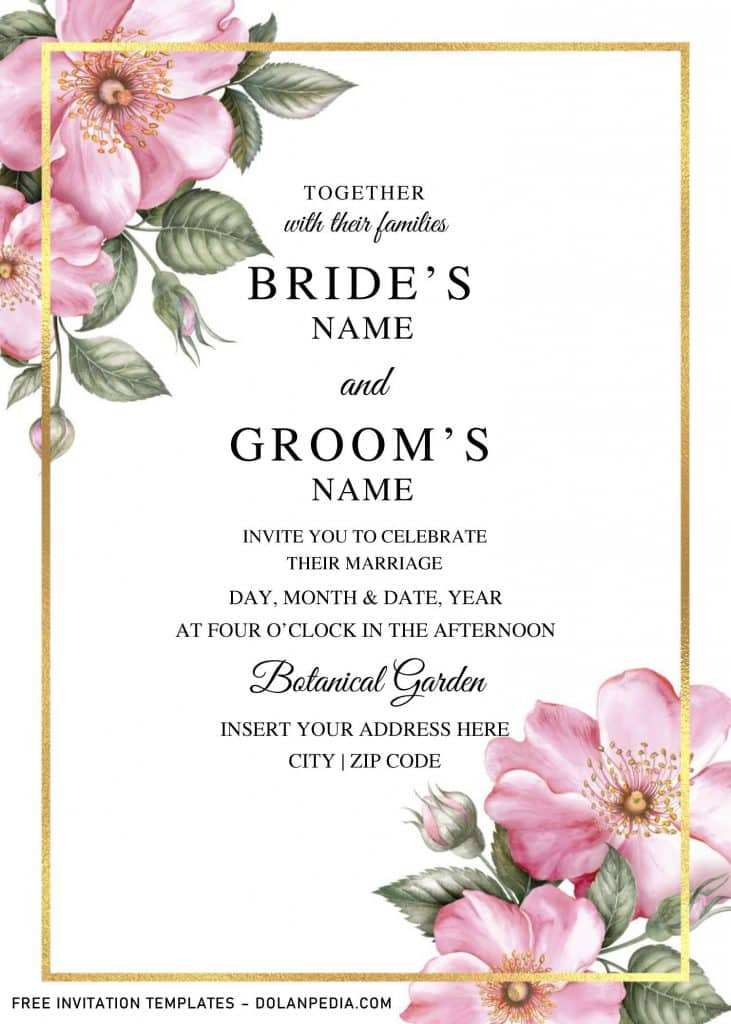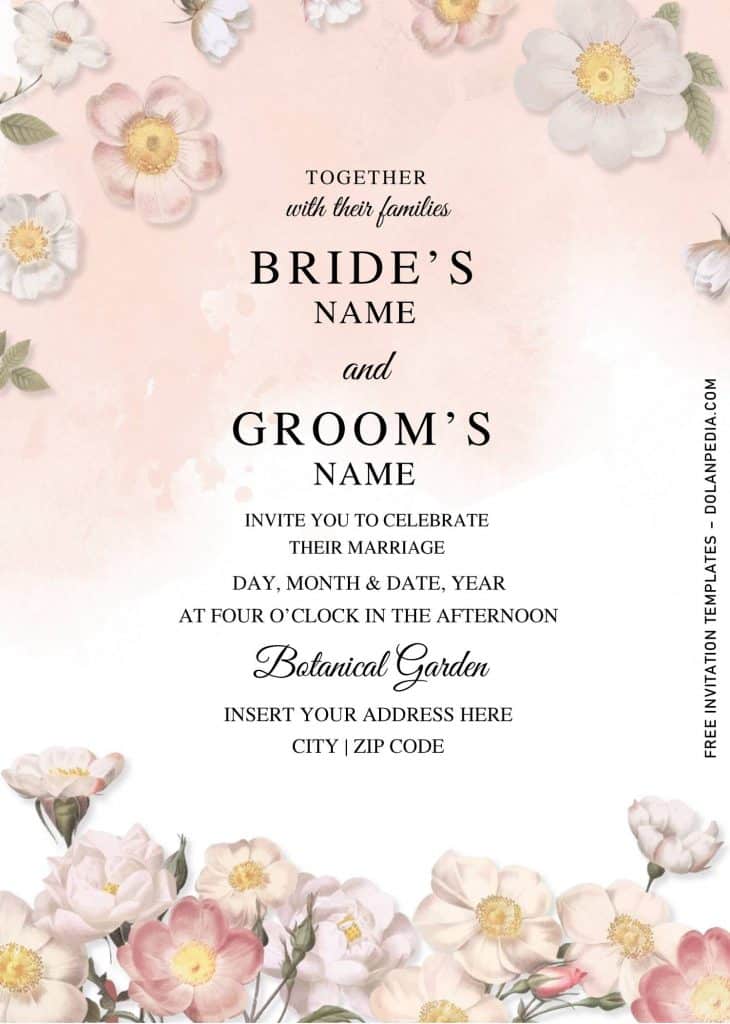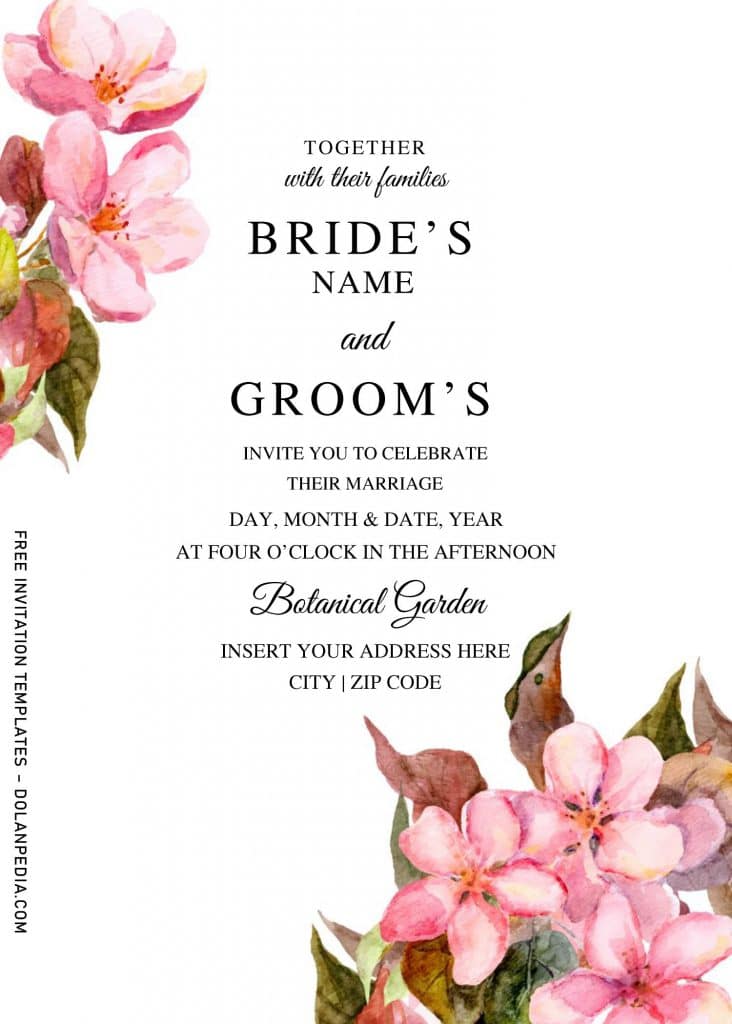 DOWNLOAD PEACH FLOWER WEDDING TEMPLATES HERE
How to Download
The download link is placed above this instruction. It should be shown in blue color. Left-click or just click (If you use smartphone) the link and soon after that, google drive page will appear.
To download the template, click download > locate the destination folder > Enter to start the download process.
How it Works
Open the file by right-clicking the file and select (Extract To "…").
Then install all fonts and now you can insert your text with Ms. Word 2007 or above.
Print the template on 5×7 card-stock paper.