You might be wondering on why many brides love or tend to have Monogram style wedding invitations? Actually, this one wasn't coming in recently, it was back on 2018, when many Modern or Industrial sort of events (Wedding & Baby Shower) were in everyone's talk. Then why? Thanks to its unique and bold design, monograms are able to easily recognizable and captivate your guests.
It's not hard to create it, and you can even do it on your own at home. If you are interesting with this particular thing, please have a look at these,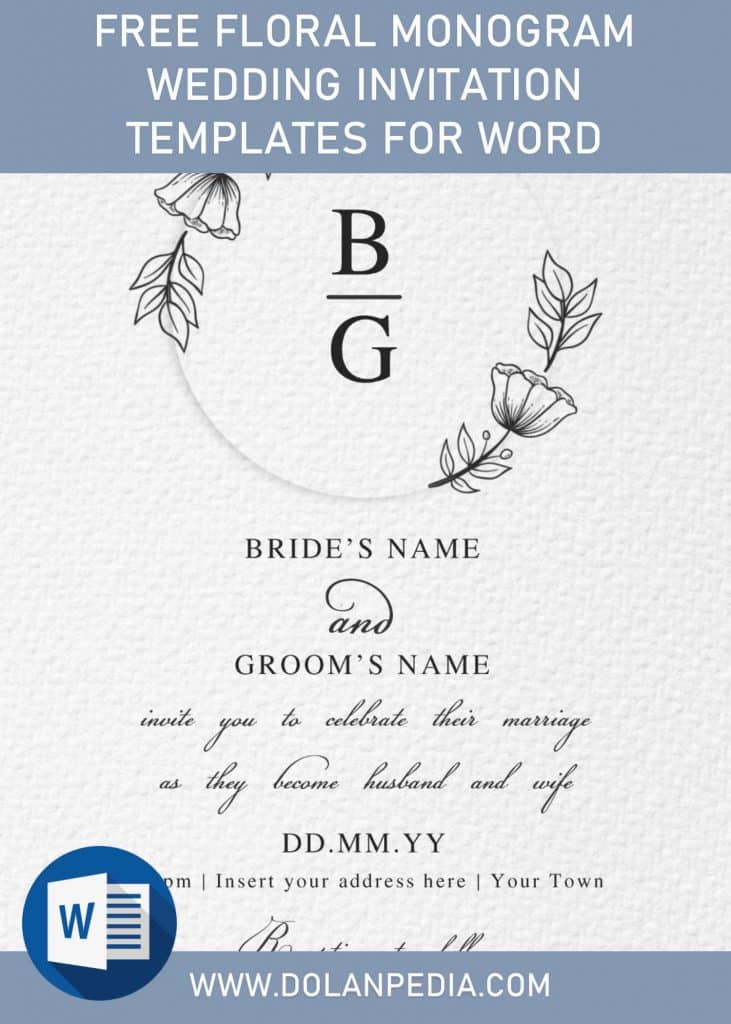 All of this designs are the latest rendition of our favorite Monogram Wedding invitation suites. There is a slight of adjustment, we added "Floral" elements to the design, which will make it even perfect for numerous events, such as Summer Garden wedding, Botanical/Floral wedding and so on.
Each of them has their unique "Floral Crest" and both, bride & groom's Initial will be placed inside of it. For the background, there are three option you can choose freely. Since our templates are editable with Microsoft Word 2007 or later, you won't only able to replace the font, but also removing and replacing the background layer.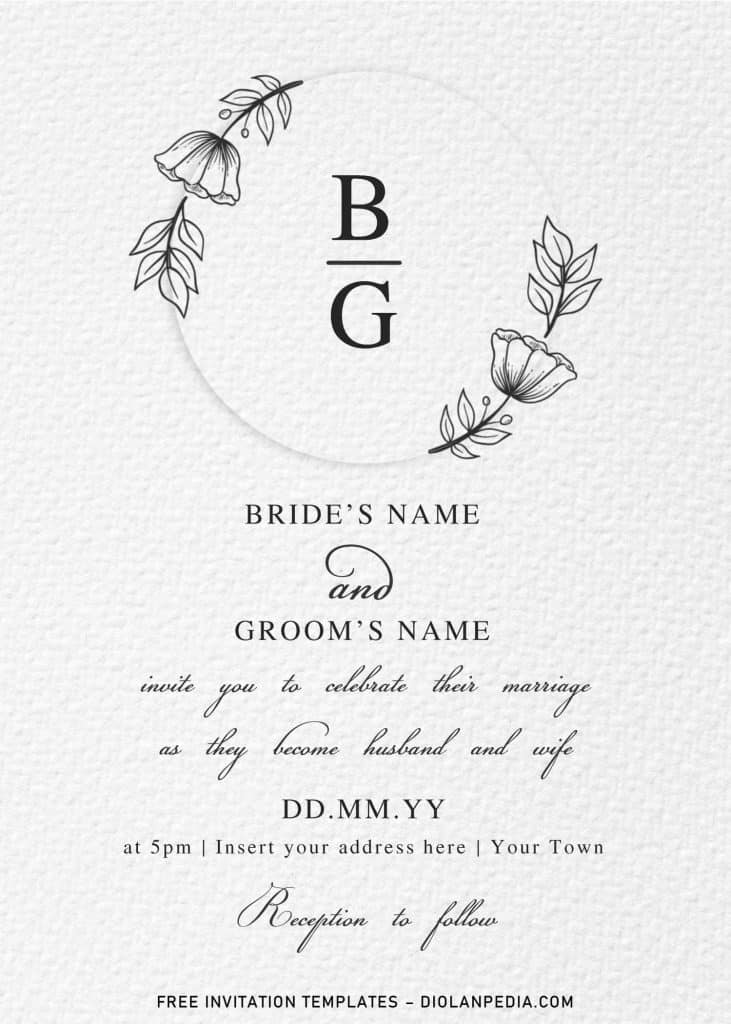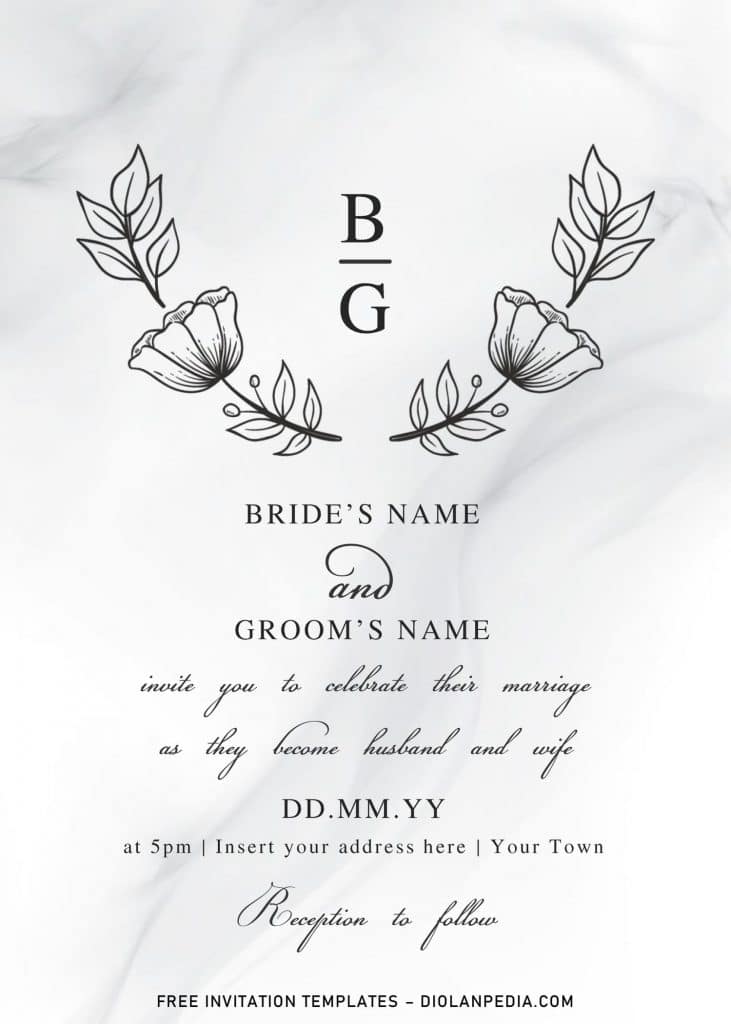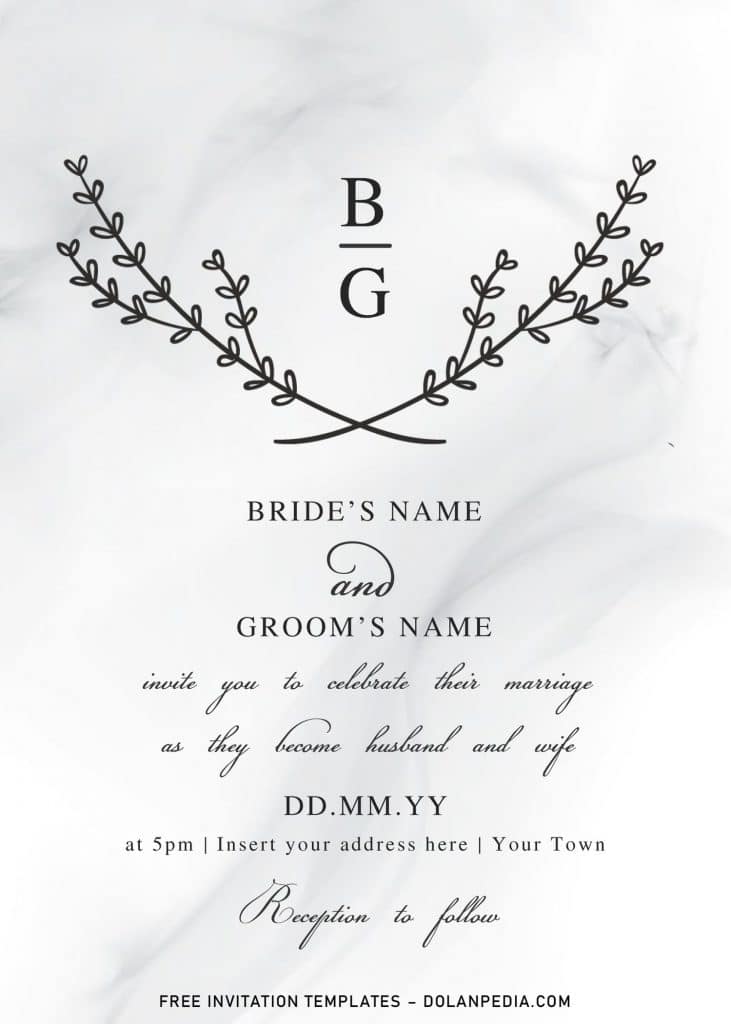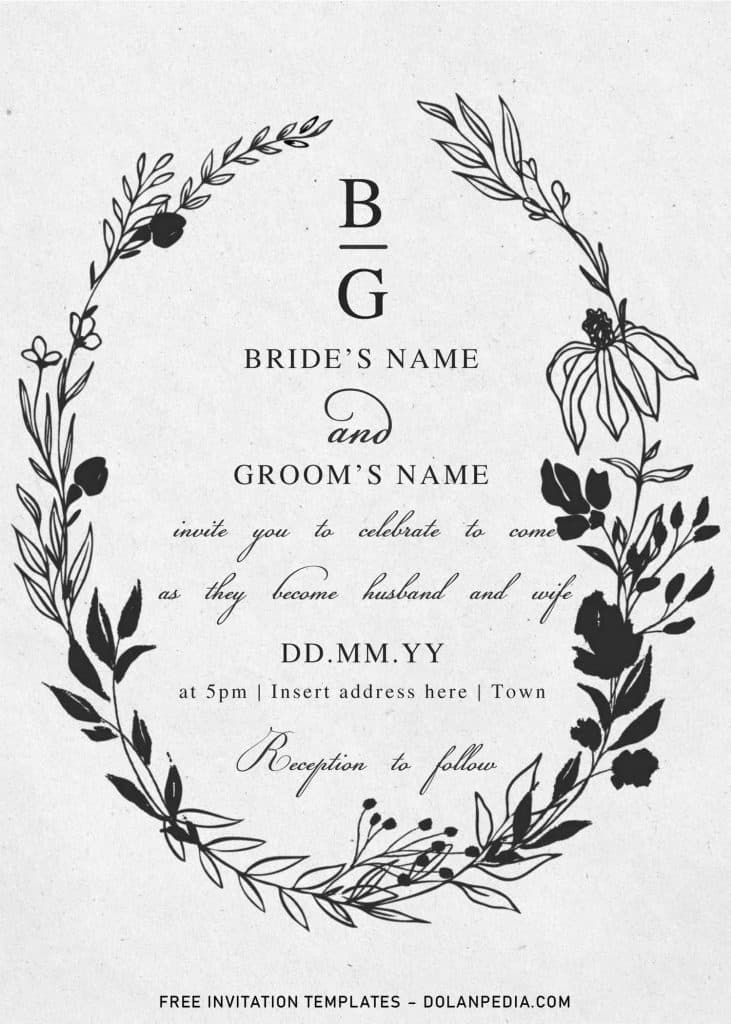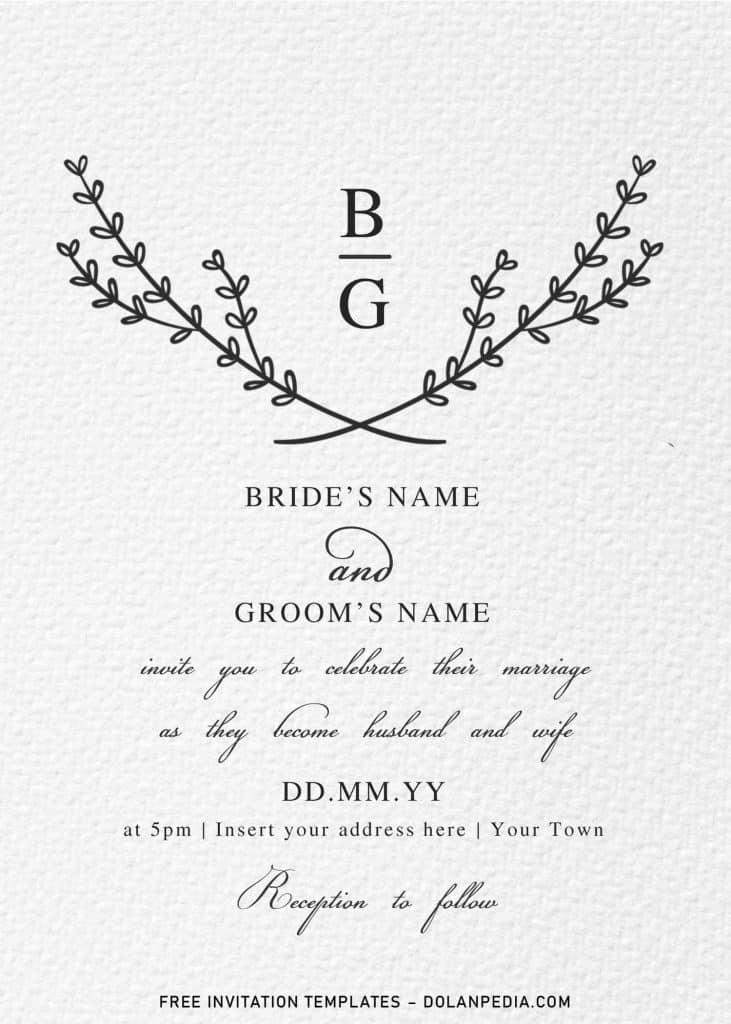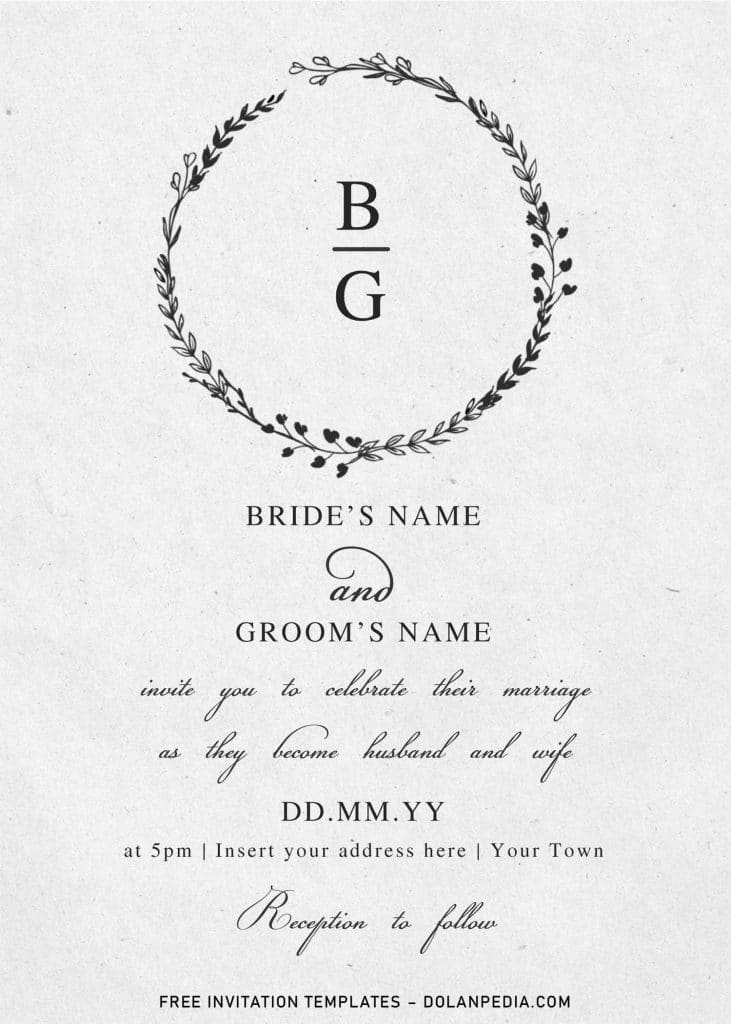 DOWNLOAD FLORAL MONOGRAM WEDDING TEMPLATES HERE
Download Instructions
We have put the link above, which will give you access to our Google drive account.
All files and materials have been put together into single Rar file, it's better, since you don't need to download every single of them and it will be safe from virus injection.
Anyway, to download the file, you see the "download" button, right? click that, then locate where you want the file is going to be saved.
Then either click Save or tap your Enter key to start the download process.
The download process will be automatically started.
I've written a sample for you, a sample of how your party information will be displayed, you can replace the text easily, since our template is editable with Ms. Word. How easy is that? All you need is Microsoft Word 2007 or later, and you can do it at home, using your own printer device.