Burgundy color always caught up my attention. The way how it shows the beauty of its color combination, it seems so beautiful for me. Having this for wedding and I still can't believe it, how gorgeous it was when it was displayed as beautiful garland at my wedding ceremony. To show you a glimpse of how beautiful it is and I hope you are able to find the meaning of its beauty. Here they are,
My enchanting Burgundy Floral invitation card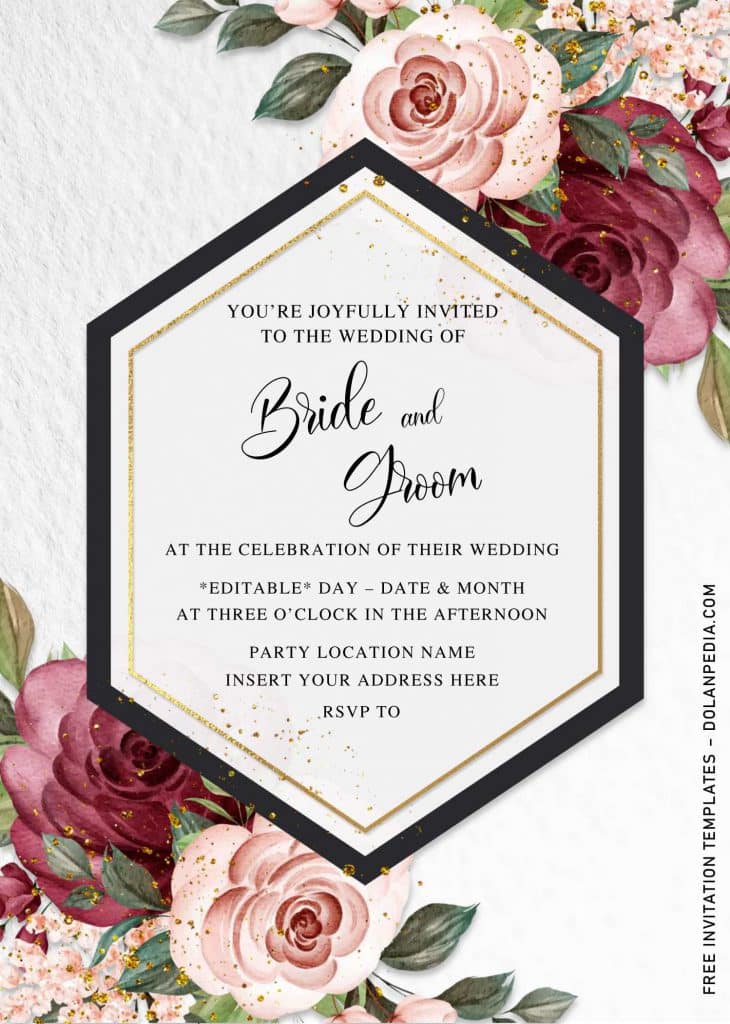 This card was made as an example of beautiful card for Baby shower party. Since most templates in this site are editable with Microsoft Word, so it will be much easier for you to use it for various events, from joyful birthday party to beautiful wedding ceremony. At first, I felt like I had been neglecting how the background design will look like and I ended up getting it done for twice.
Now, this is the result of my second revision of this beautiful masterpiece. It has such charming dark gray colored text box and two background options (Solid white or Canvas style). The text box in there is the place where you can put your party information in great order and will be crystal-clear to your guests.
Each text boxes will be surrounded by gorgeous watercolor flowers in alluring burgundy color. There are six models, in which you can opt out or keep the rest for your future events. Anyway, which one is your favorite? Please let me know by writing it through the comment box down below. And don't forget to read my simple instruction which covered the basic guides to download the file and how to use it.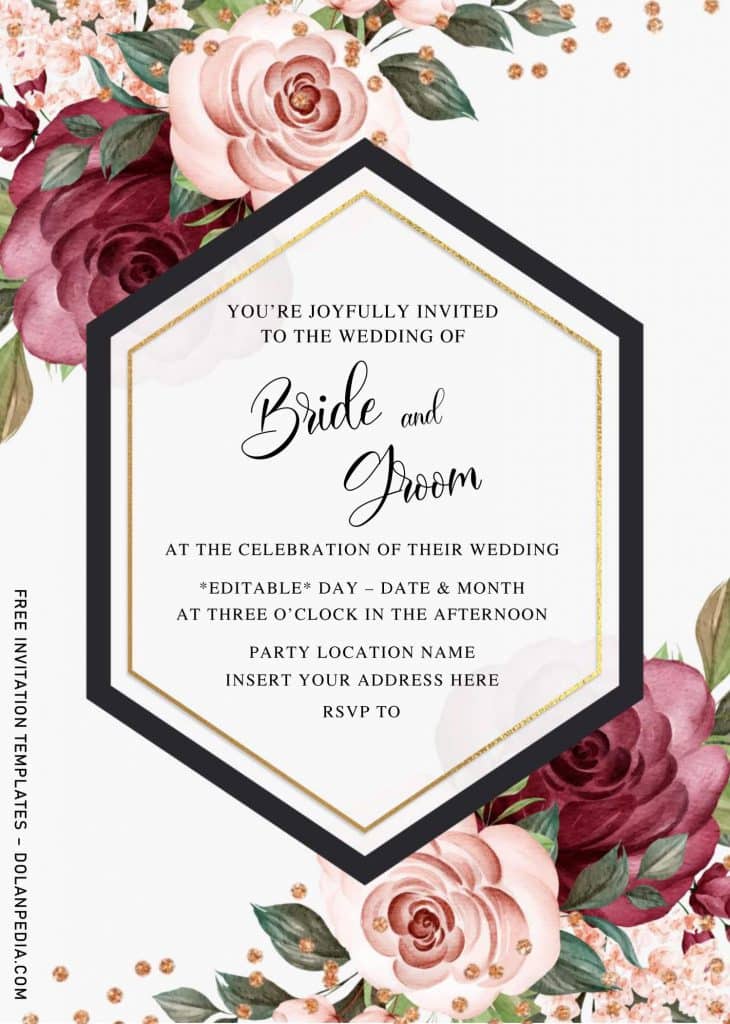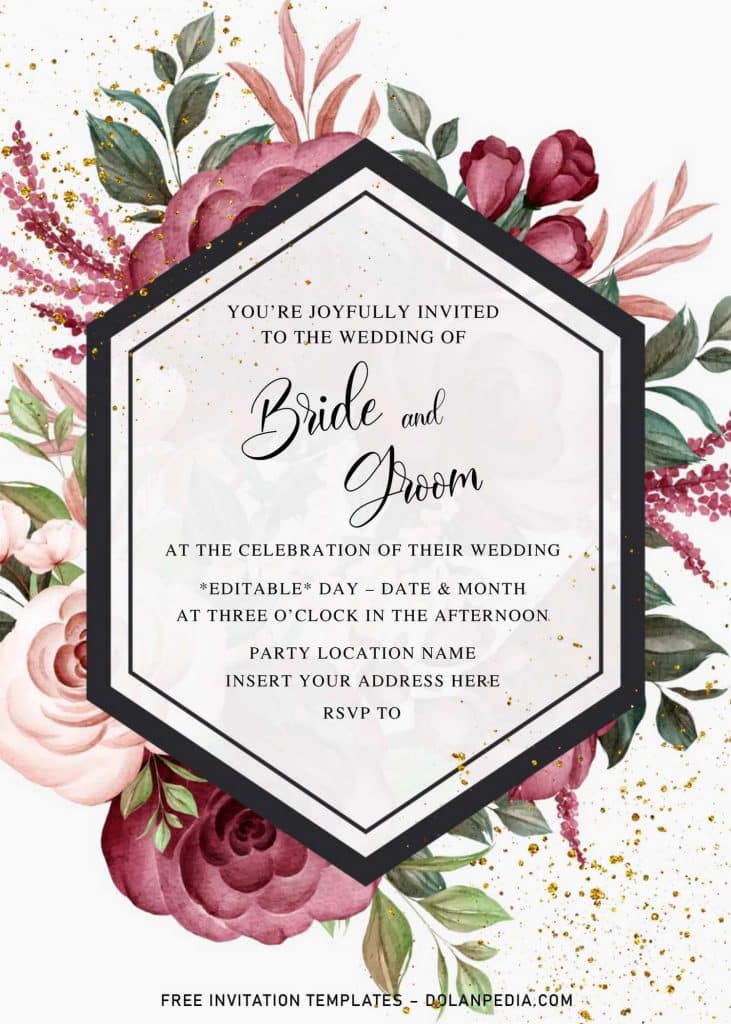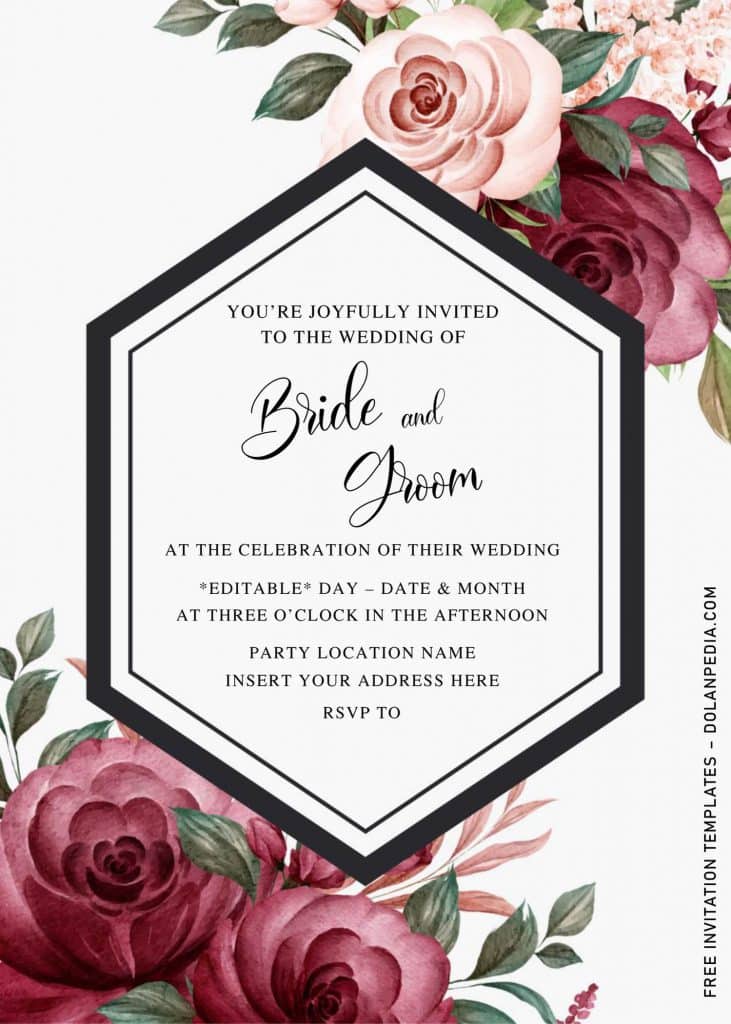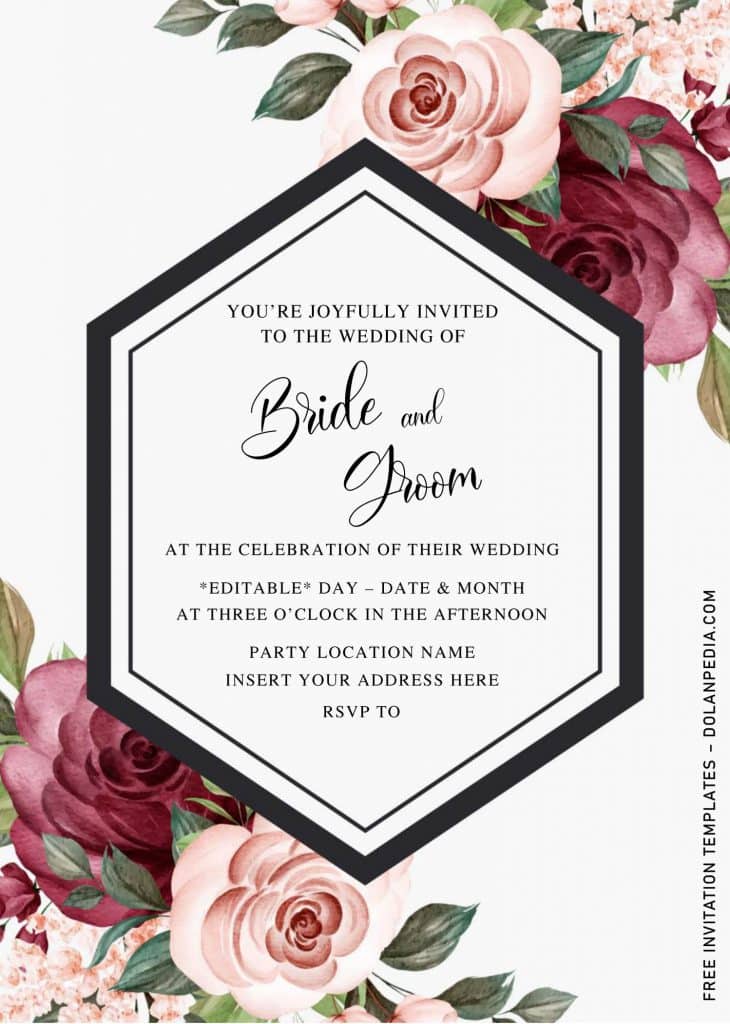 DOWNLOAD BURGUNDY FLORAL WEDDING TEMPLATES HERE
Download Instruction
Please read and follow this guide carefully.
To download our template, you must have the key access.
The key is in form of download button above this guide. Click that and you're going to be directed to our Google drive storage.
Click download and tap Enter to start the download process.
Don't forget to install the provided fonts, right after you have opened the file with Winrar or any Rar file opener. Insert your text/information with Ms. Word 2007 or later, then finish it off by printing the template on 5×7 card-stock paper.