Bohemian, not the one that was sang by Freddie Mercury from Queen (Bohemian Rhapsody). Bohemian or Boho is one of the reason why I love exotic themed events, especially for Wedding and Baby shower party. If you want to take this great opportunity to have beautiful and exotic Bohemian in your party, this following invitation card design is the perfect way to feature it for free!
It comes in Docx file, so all of them are editable with Ms. Word. There are six of them, each of them, will have its unique design and decorations. For the background, there are two options, Canvas style background for those of you who loves elegant and clean looks, and White-Black marble background, if you want to refine the "luxury" of your upcoming event.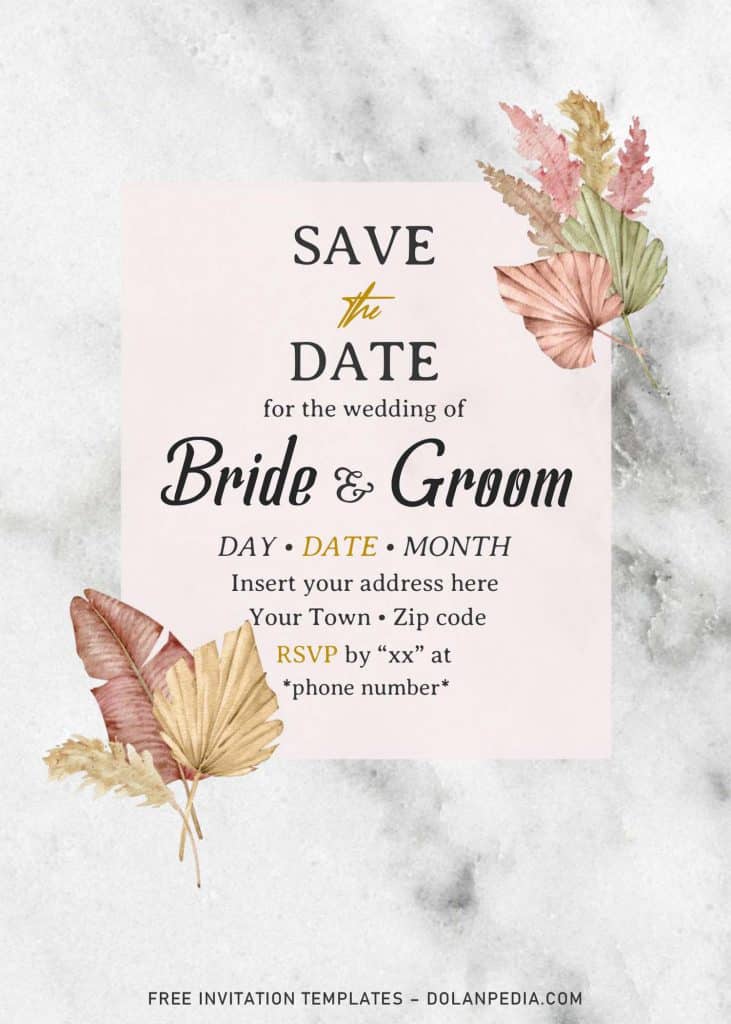 For the decoration, I've made it in bunch of styles, let's pick one. Let's say, you want to use the one that has canvas background with Geometric Patter or Frame, this is great for highlighting your party information, so your guests will be paying more attention on the information and be amazed by how it looks.
To end this article, I'm going to say a lots of thanks for everyone who is considering us for your party invitation card design. In addition, don't forget to look at what's at the end of the article, because there will be extra information and tips for you. So, don't forget to give it a look.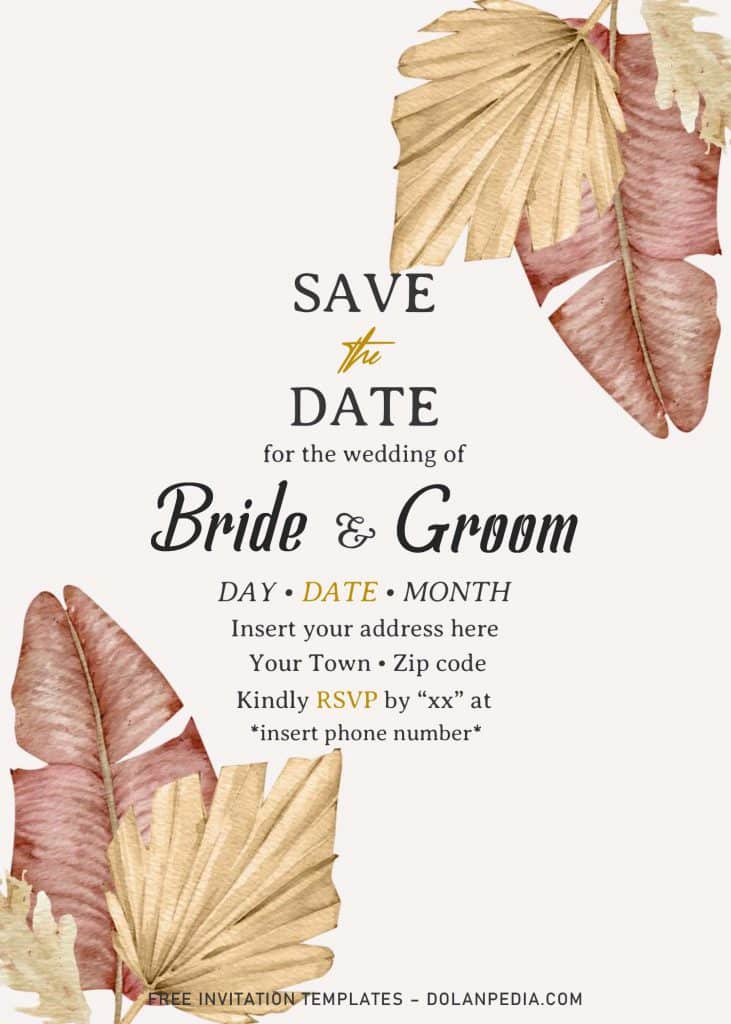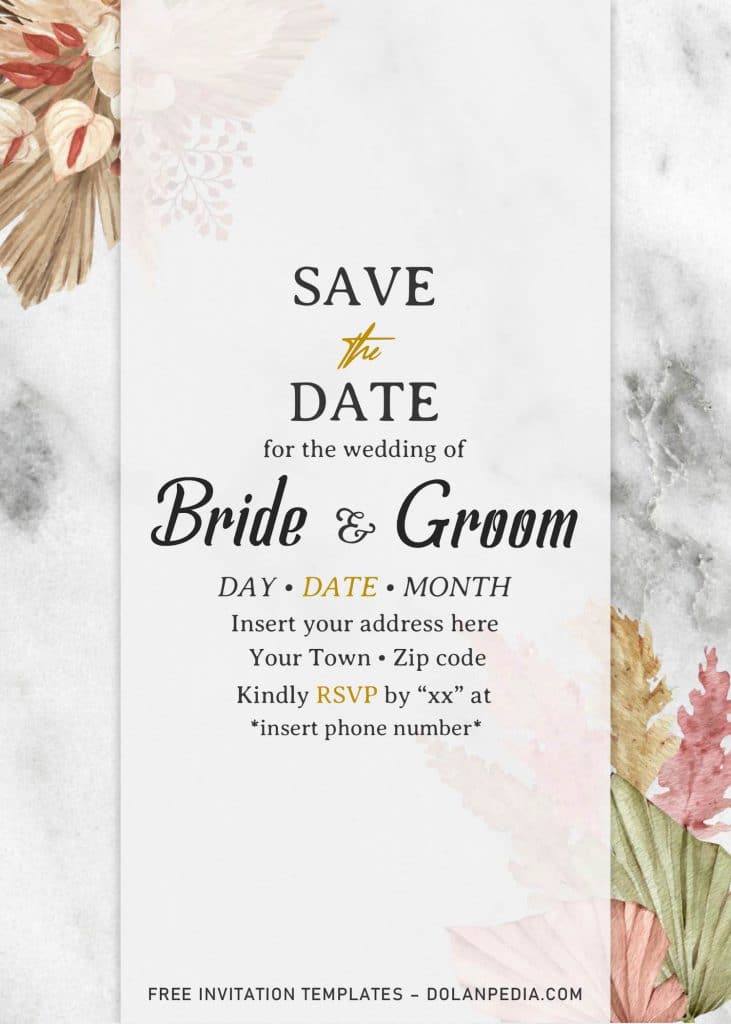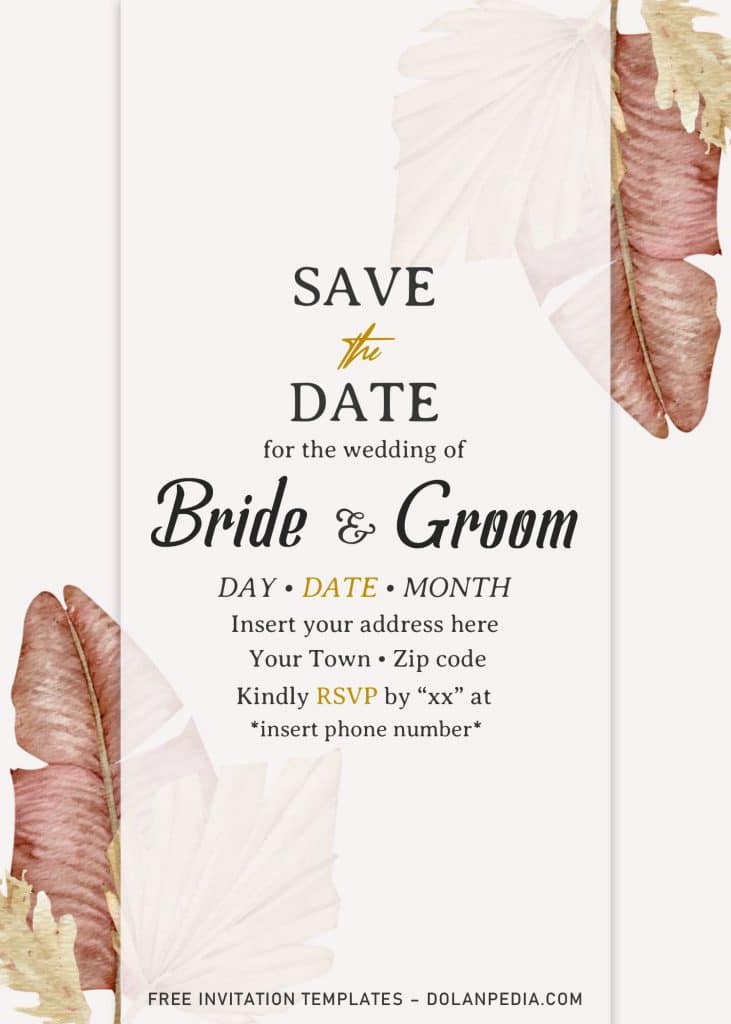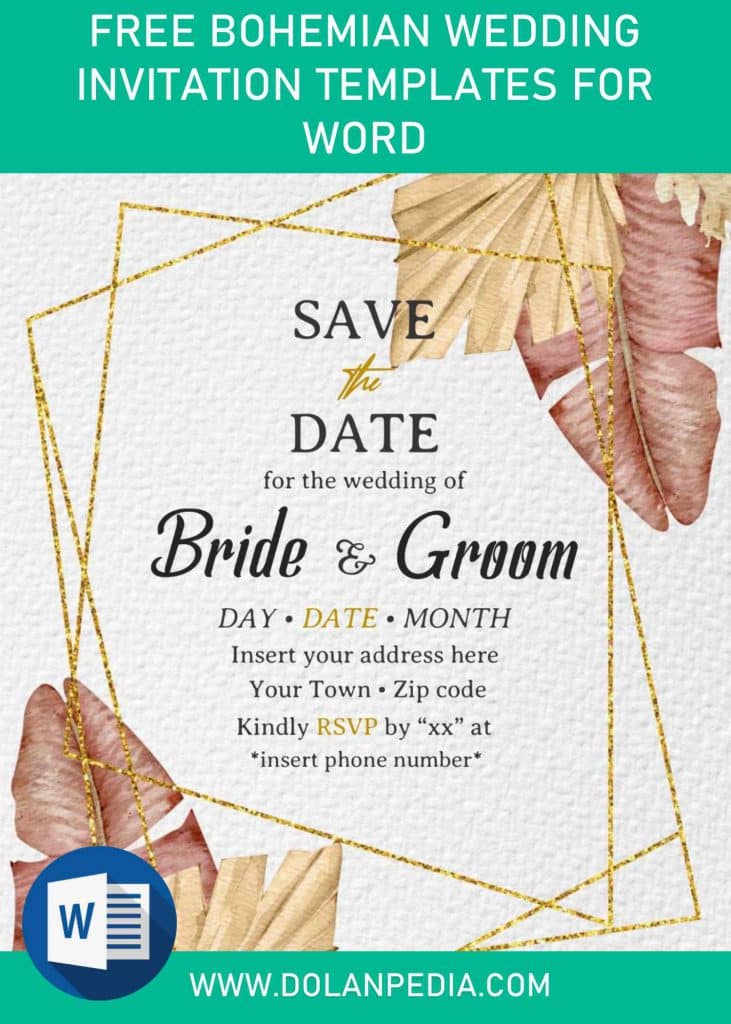 DOWNLOAD BOHEMIAN WEDDING TEMPLATES HERE
Here are a few things you need to do:
I will make it as simple & short as possible, so you won't get bored to see this.
Downloading the template.
You should saw big download button above this instruction, once you clicked that, you will be directed to the Google Drive Page. Click Download > Locate the destination folder > Enter or Save to start the download process.
Editing.
Please note this. Before you get into the editing, you must have installed the fonts that was provided and placed inside Fonts folder. If you have done that, you can start to edit it with Ms. Word.