Most kids at young age, especially for little girl, they will always had dreaming to dress as a princess, like they mostly saw it in Disney movies. There are 20++ Disney Princess, From Snow White, to Belle from Beauty and the Beast. But there is one of them that stood more, who is that? Her name is Jasmine. For me, she has many things, charming and unique.
Get ready to take your kid's friends and your families to spend a night at your own "Arabian" style Castle by using this lovely Aladdin themed Birthday Invitations. Let's have a look at these, and enjoy all of these free stuffs.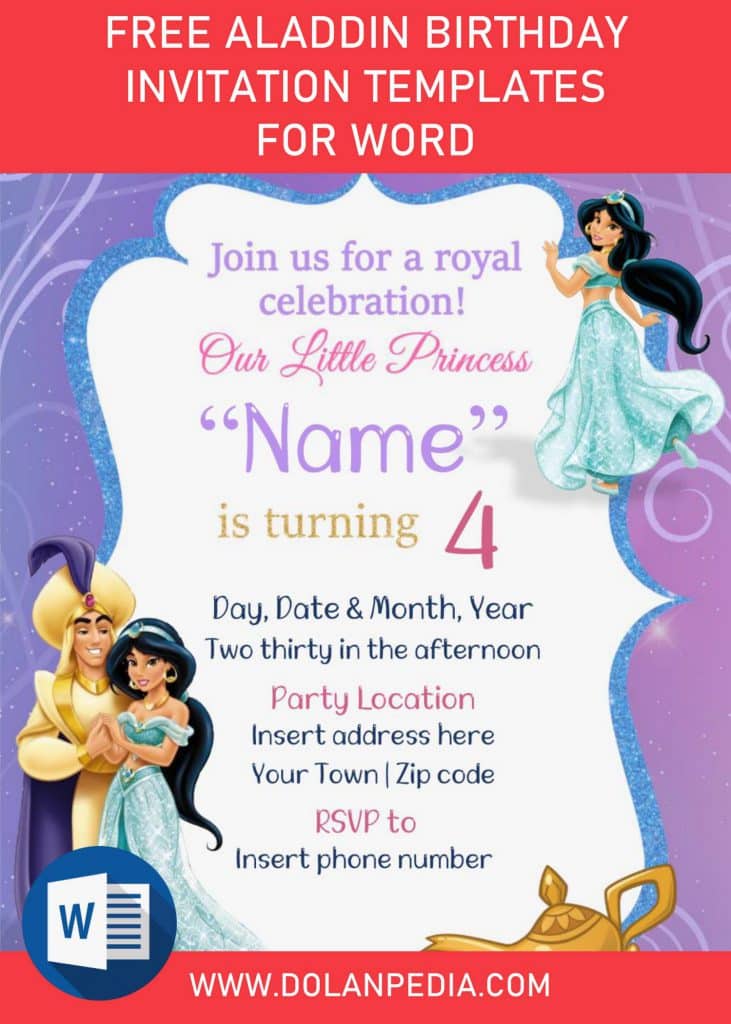 This violet cards will encourage many guests to attend your special event! Although, we provide our templates for free, we will never disappoint you at all. Because this templates offers beautiful and classy looking silhouette on top of violet background layer, so it looks both fancy and chic. The card mostly made in landscape orientation, on the right side, you will get bracket frame which accommodate all your party detailed information.
On other side (Left), you card will have the iconic sets of characters from original Aladdin movie, such as Jasmine, Abu, Rajah, Genie, and so on. In addition, you can even add your own favorite character or different styles so easily, because our templates are editable with Ms. Word.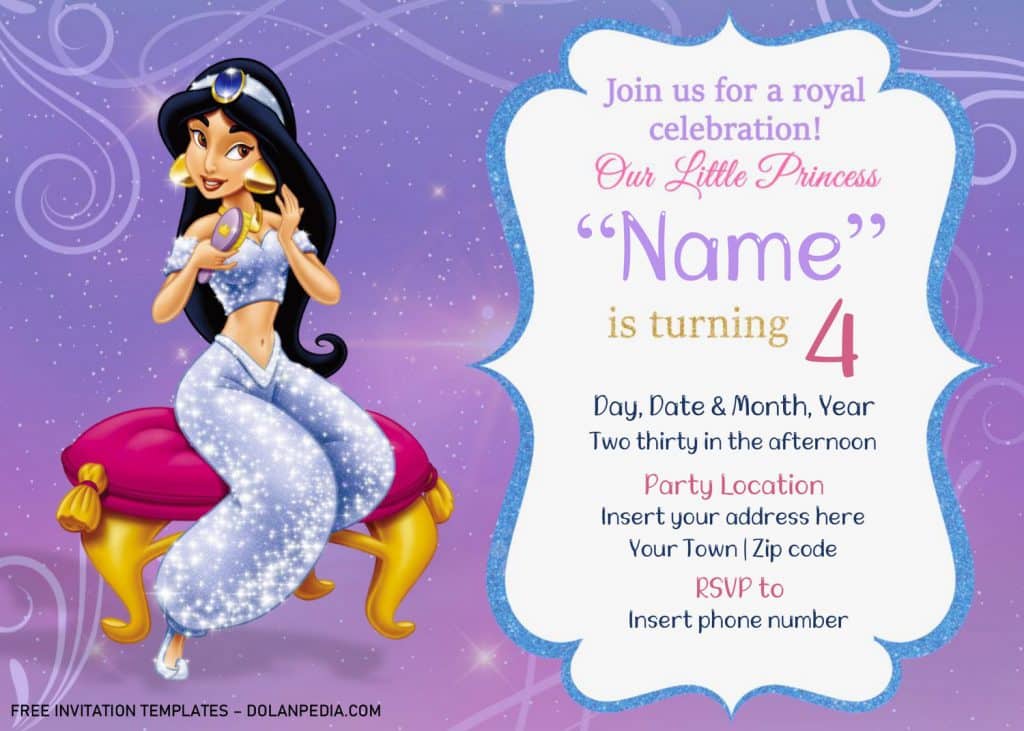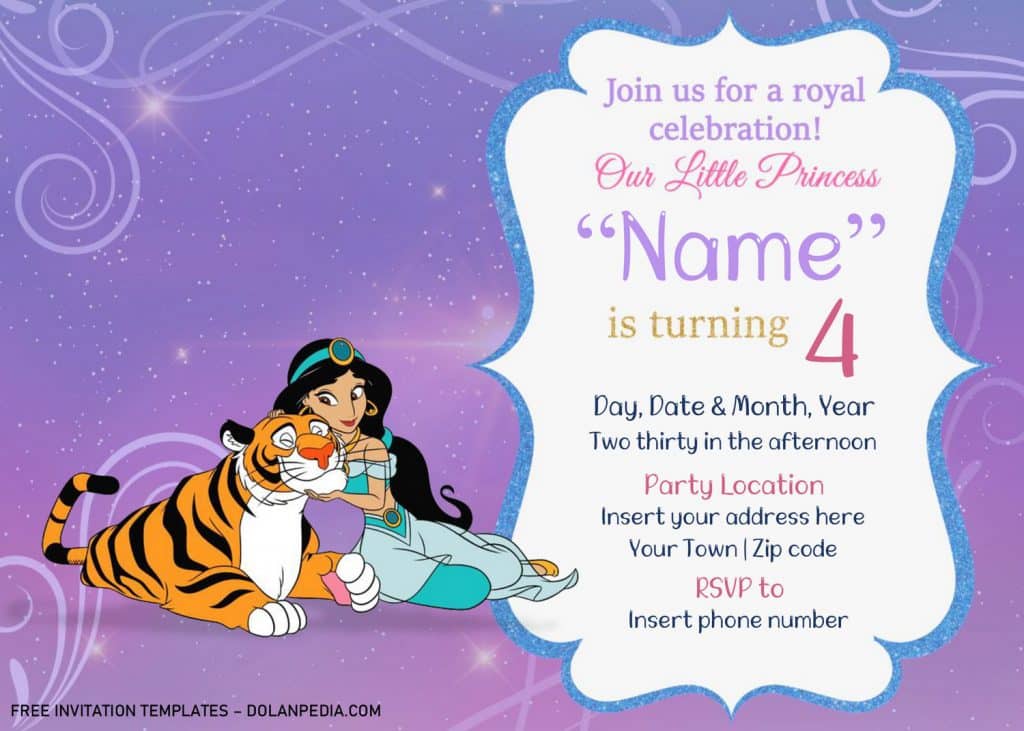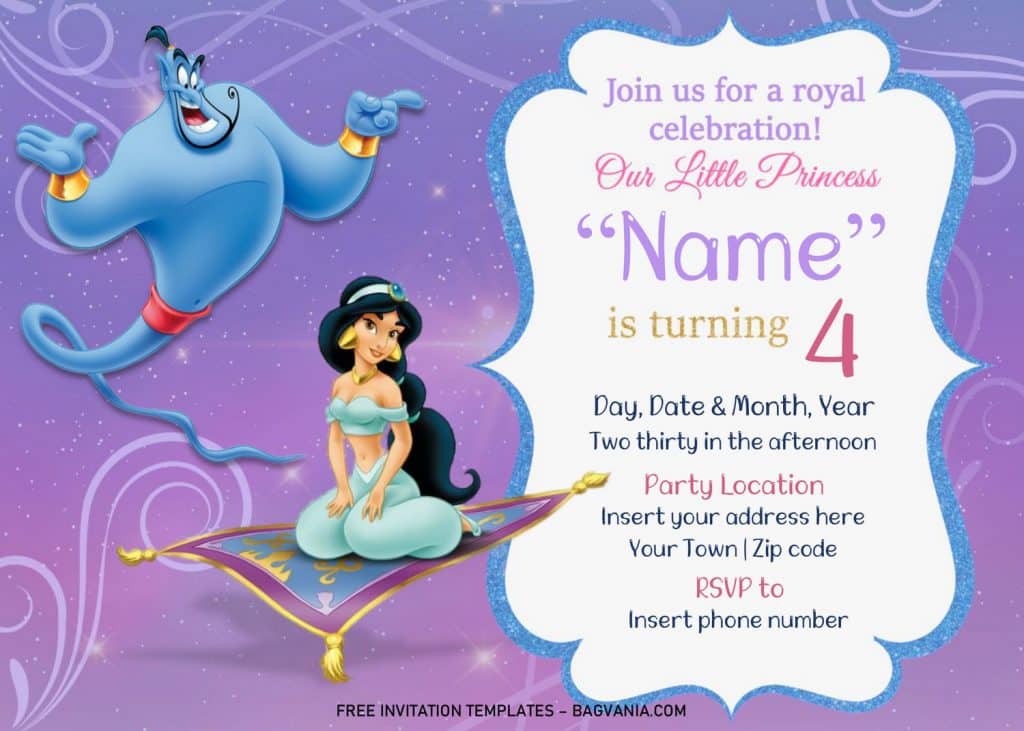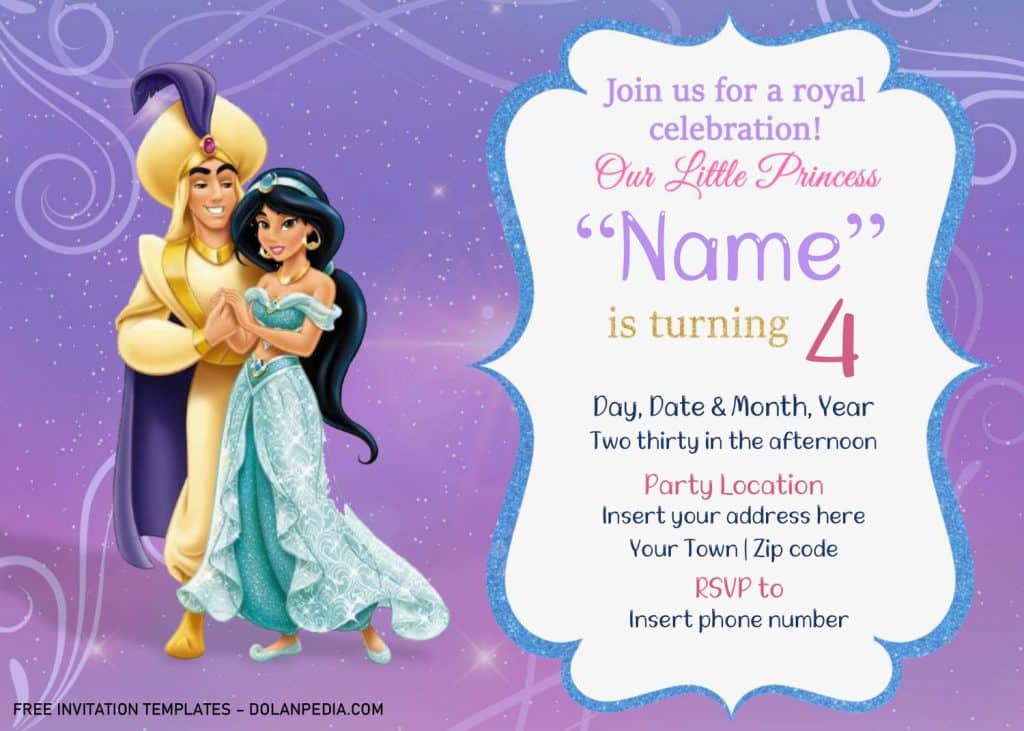 DOWNLOAD ALADDIN BIRTHDAY DOCX TEMPLATES HERE
Download Instructions
Click the provided download button Above, wait for a while, because your browser will open our Dropbox storage shortly.
Once you already on Dropbox page, move your mouse pointer to the right ribbon, the download button (Drop-down Arrow) will be shown next to sign up/sign in button.
Click that button, locate where the file will be saved in your device > Then Tap "Enter" to start the download process.
To-do's Lists
Extract the file with Rar file opener (WinRar, 7Zip, etc.). To do it, right click the file and select (Extract To "…").
After that, go to fonts folder, and manually install all font files in there.
If you done with the font-installation, now you are able to edit and insert your party information into the template with Microsoft Word 2007 or later.