A couple days ago, (just in case you were missing it), I've shared bunch of template designs that can be used either for Wedding, Bridal shower and Birthday party. You can check that here, Gold Frame Floral and Brush Stroke Wedding invitation cards. Click each link that you're interested to.
So, what do we have here?
Add a fresh look to your wedding event by using this beautiful Floral Greenery invitation card to invite everyone in your guests list. This invitation card was inspired from today's best invitation card design. The background design was covered up with solid white (5% darker), along with another options, such as Paper Grain and Canvas texture.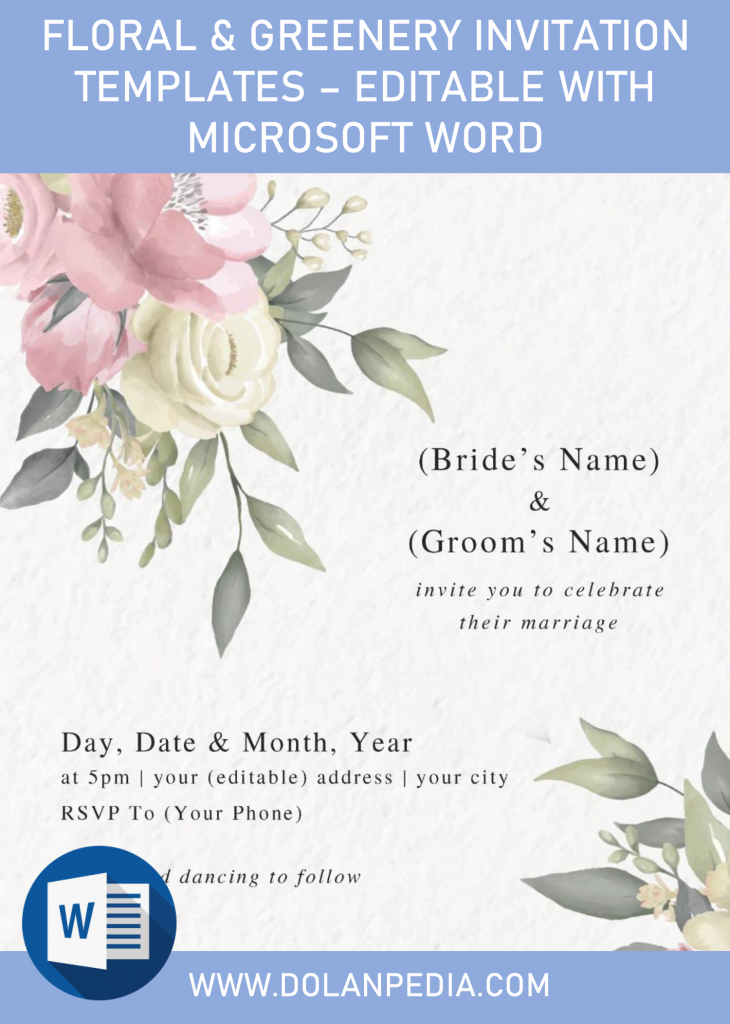 On the top left and bottom right, this card has beautiful decorations, decorated with gorgeous hand-drawn Floral and Green leaves adorning the sides. At the center of the card, you can set the place for wording or party information details, such as Where the party is going to take place, who will host your party, and so forth.
If you want to give this beautiful set of collections as a gift to your best friends or siblings, I'm pretty sure that both bride and groom are going to love it.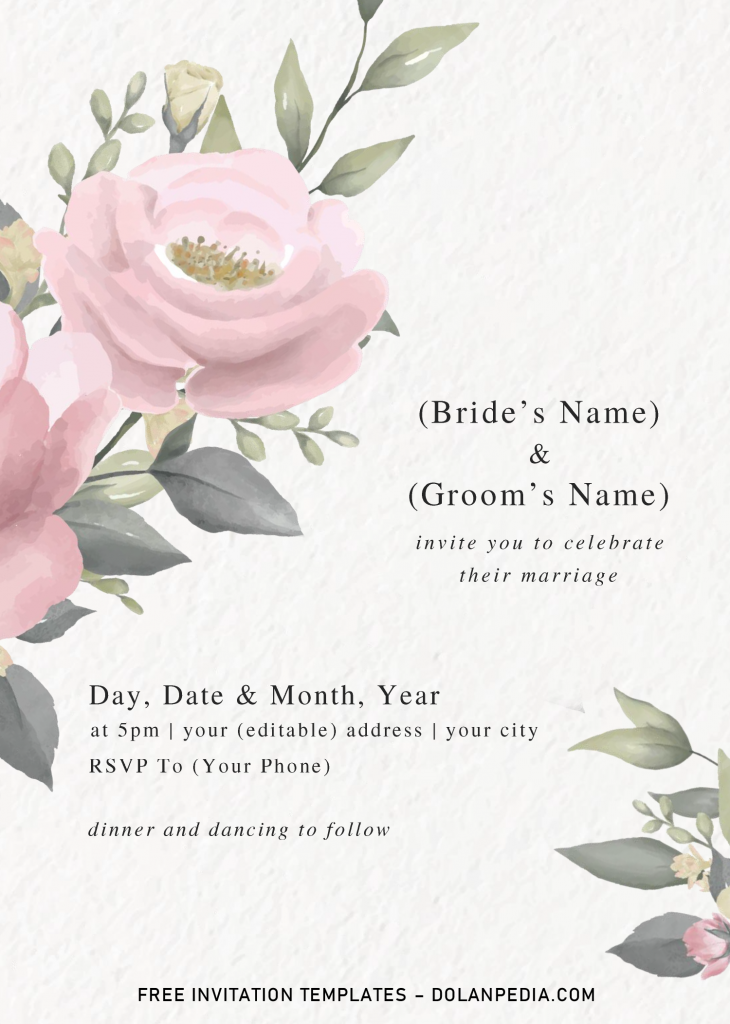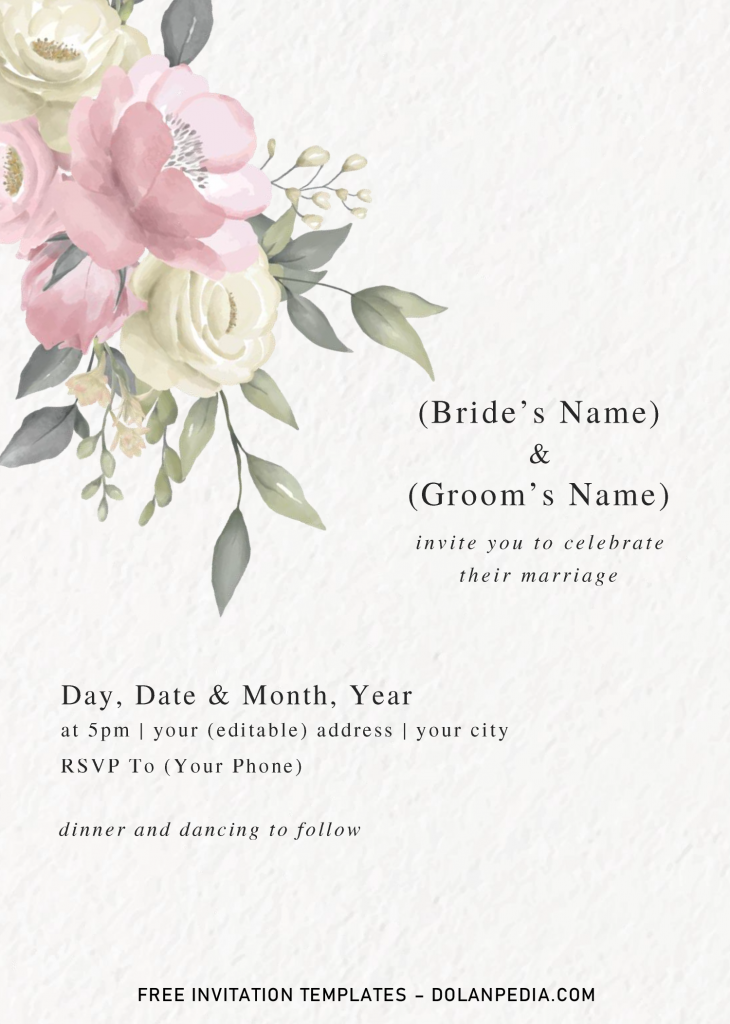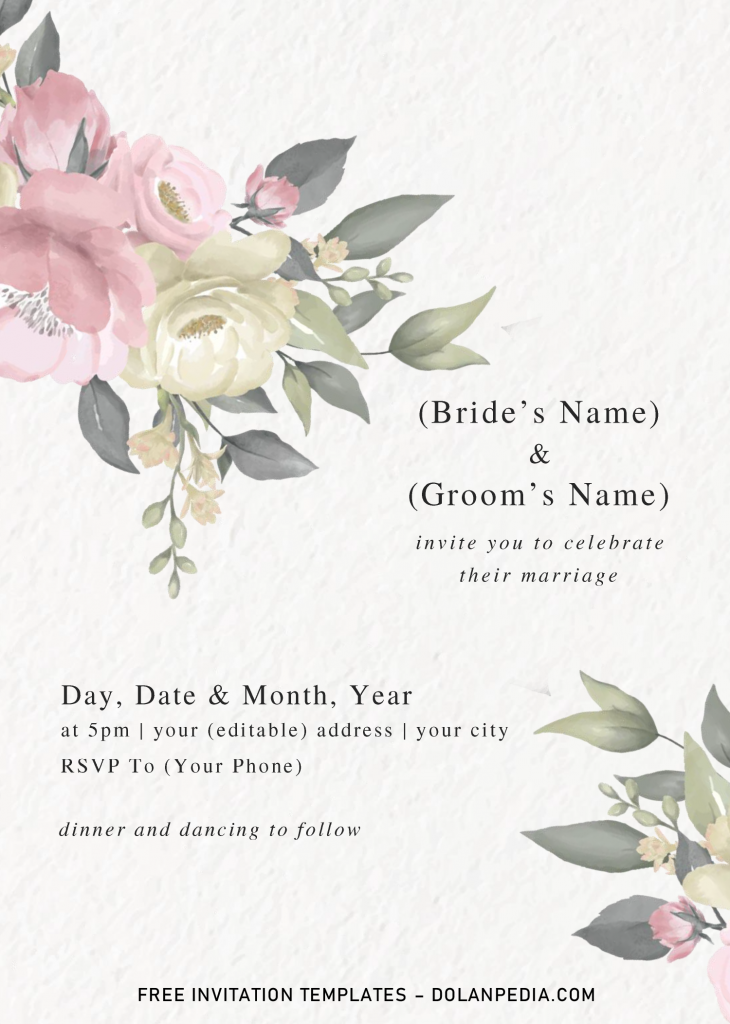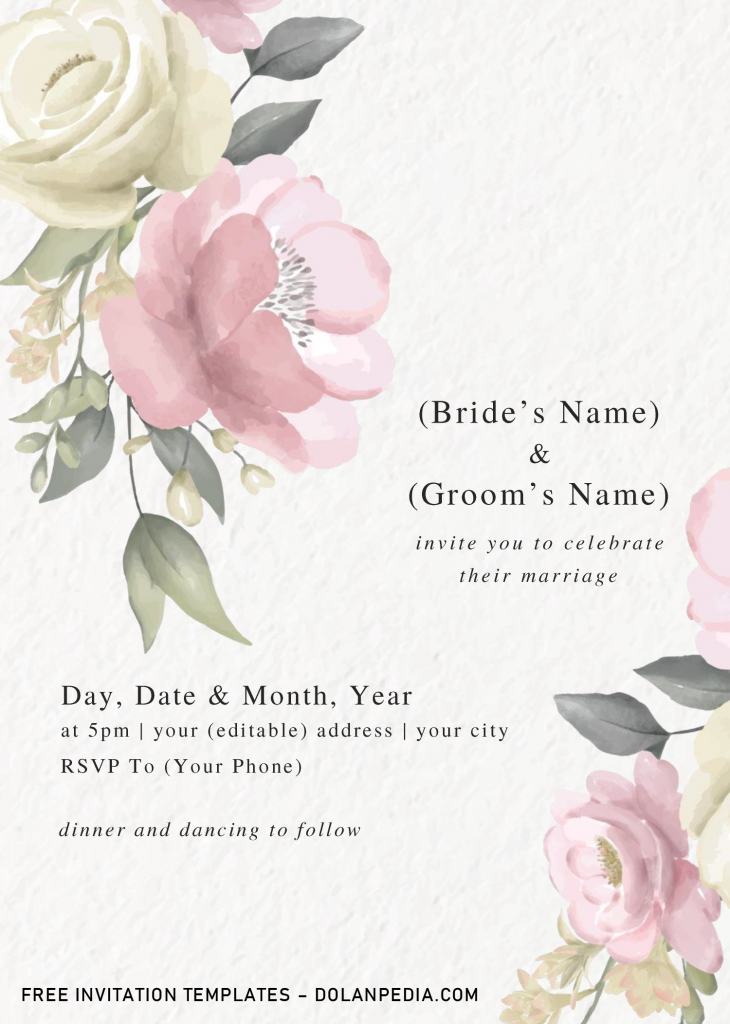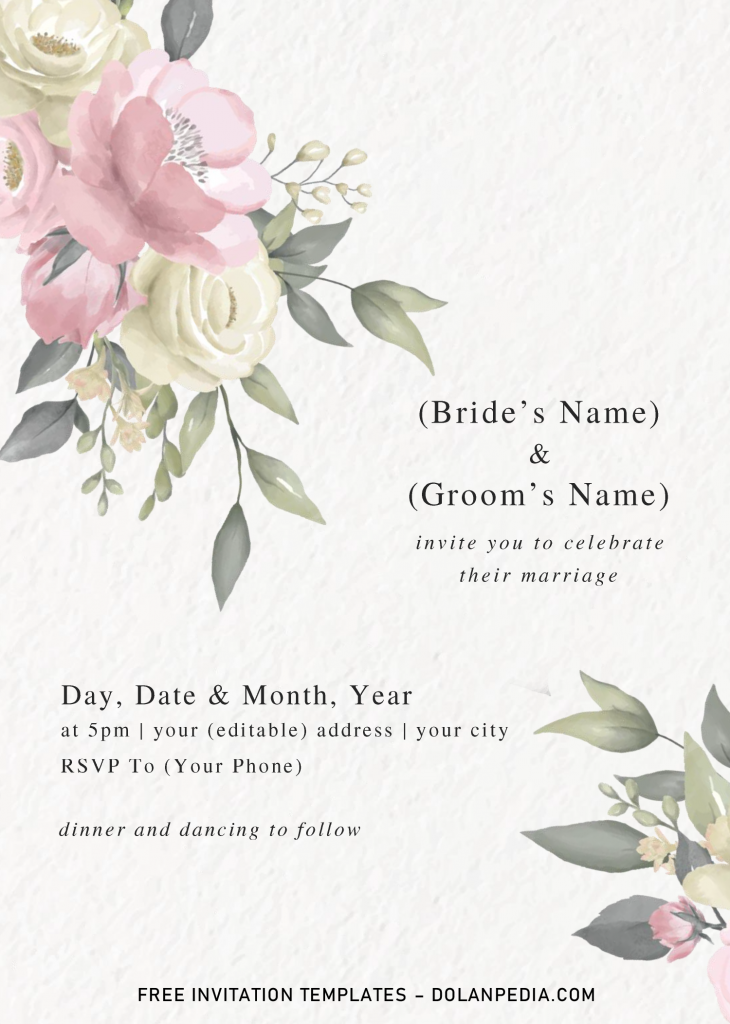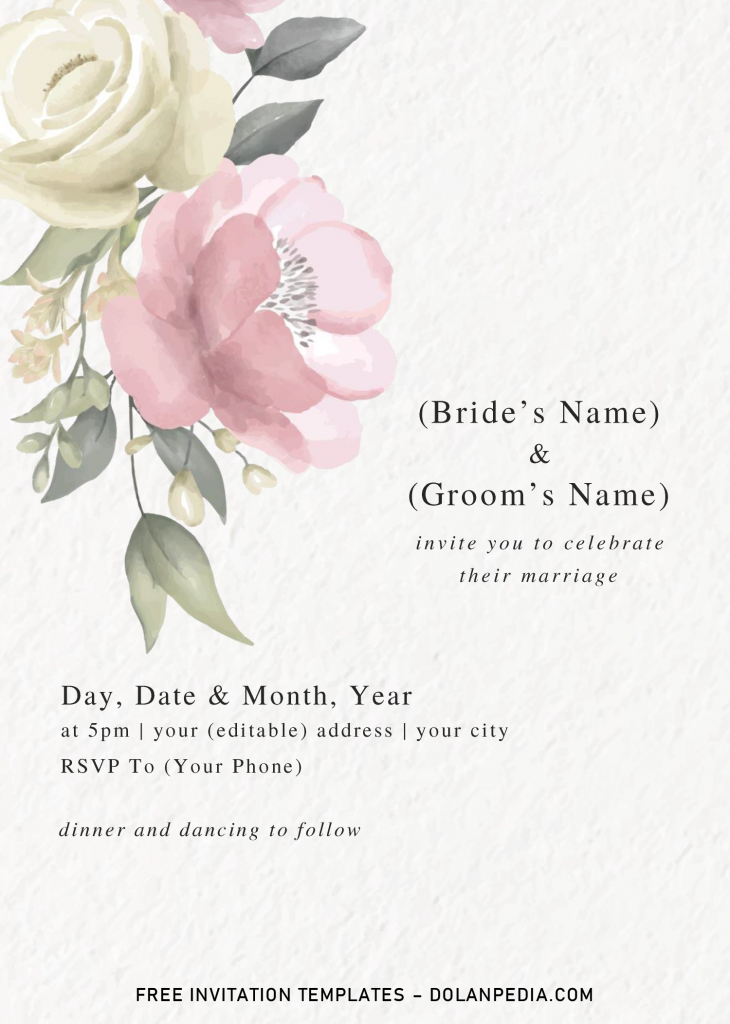 DOWNLOAD FLORAL AND GREENERY TEMPLATES HERE
Beginner's Guides
The first thing you need to do is downloading the template, which is stored in our Goggle Drive storage. To get access, read and follow this guide:
Click the download button (Above) which will lead you to our Google Drive storage).
Wait for a second, and you're going to see Google drive.
Click download (button), and locate the destination folder.
Tap "enter" or click save, and the download process will begin shortly.
Okay, once the download process is finished, check the file (By unpacking it with WinRar), install all fonts and open the template with Ms. Word 2007 or later. If you done with the customization, you need to prepare and go get some printing paper, my best recommendation is either Card-stock or Cotton paper. To print the template, go to File > Print > Set all the Printing Options (such as how many copies, the orientation, and so on) > Enter.