Hello everyone! Glad to see you again through today's article, and we hope you are going to love it. Alright, today is my favorite day so far (in this month), the weather is friendly, and the wind still blows good and fresh air. By the way, what are you going to get in today's article? Do you remember my past written and design, that has the iconic Baby Shark, doo-doo-doo, you remember it, right? Okay, we're going to give some fresh air to my last Baby Shark collections.
Baby shark or Pinkfong can be a pretty good option to celebrate your kid's upcoming birthday. This fabulous ideas are all over the world, and it's suitable for both girl and boy. So, today's Baby shark also has that in the first place, since I've made it with almost all the protagonist from its original series, Baby Shark (Daddy, Grandpa, Grandma, Pinkfong, Brooklyn, etc.).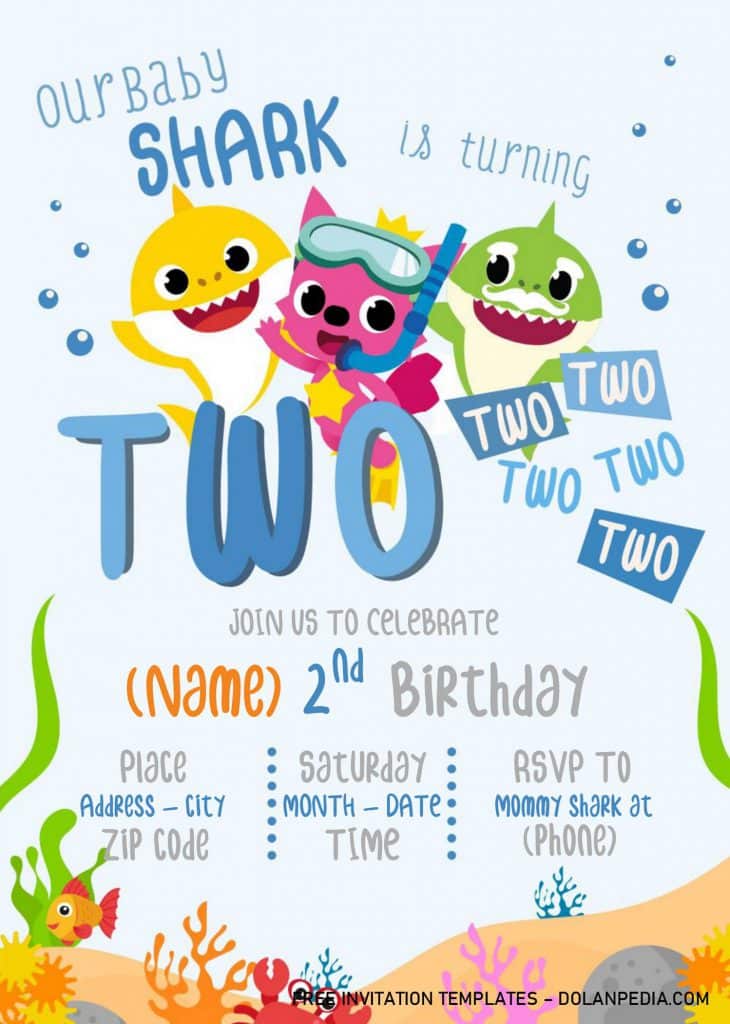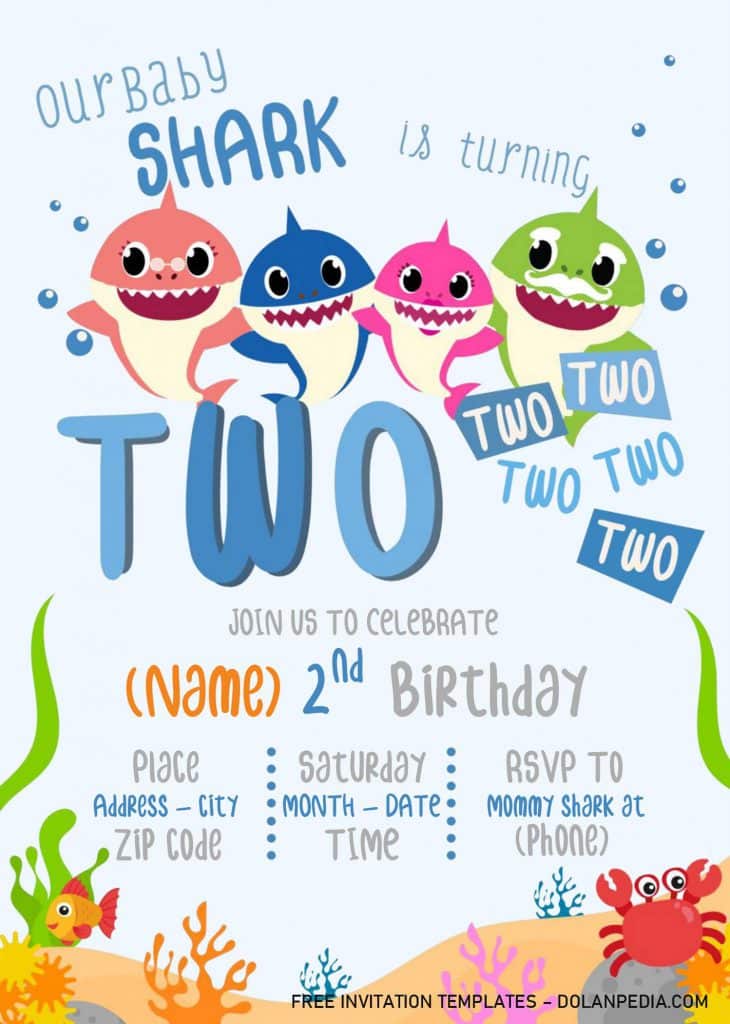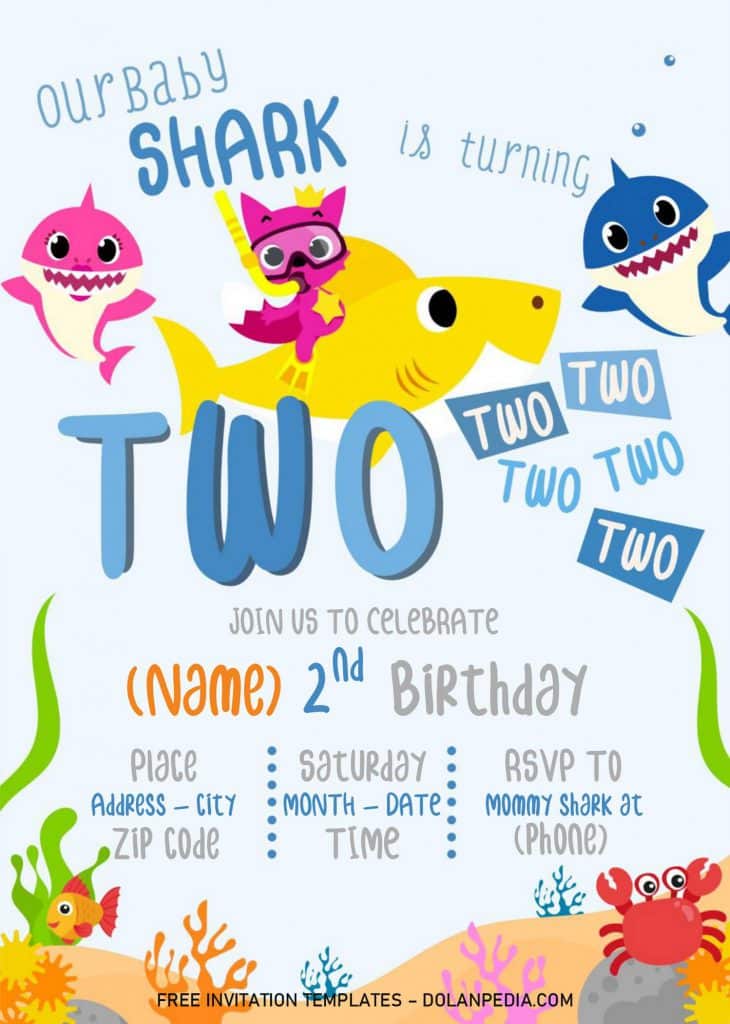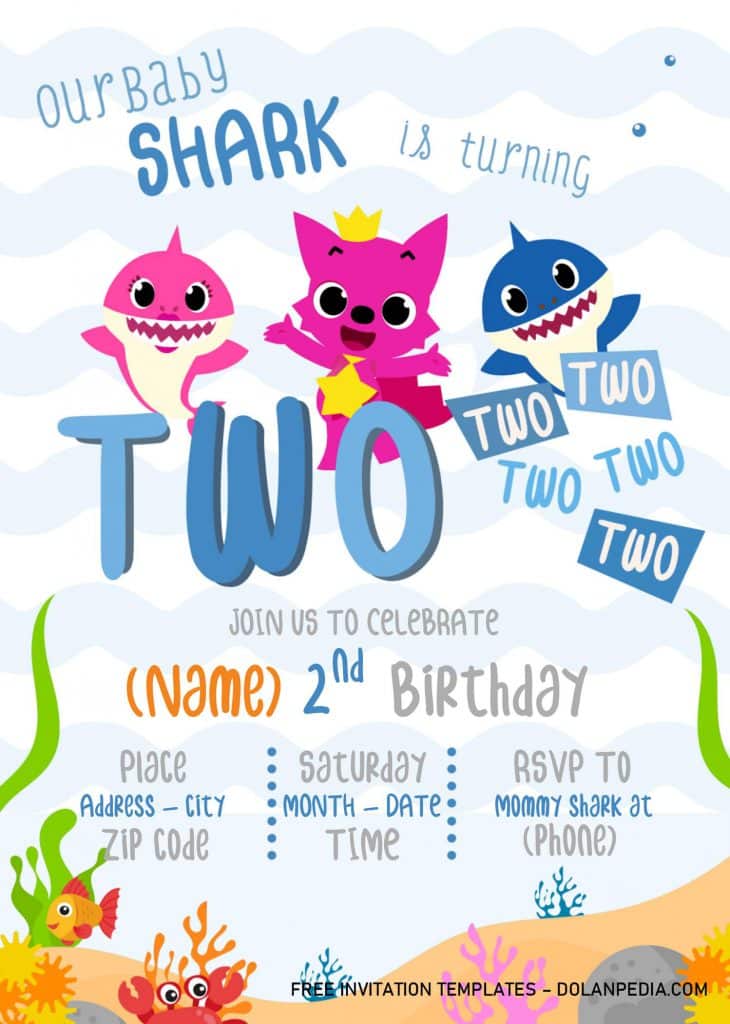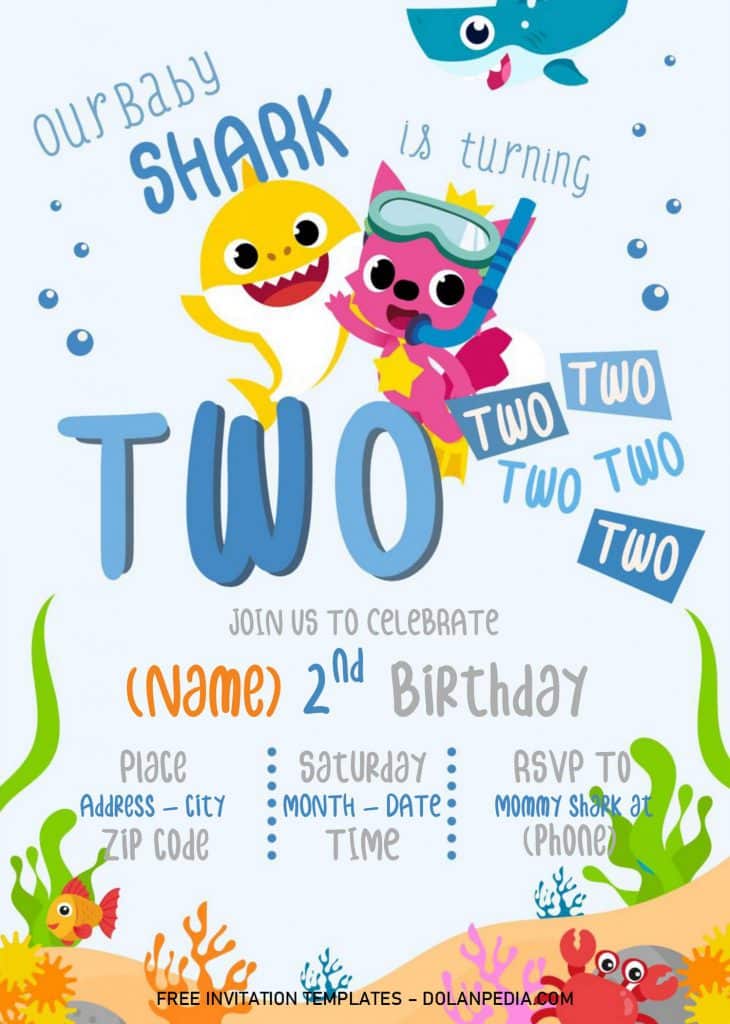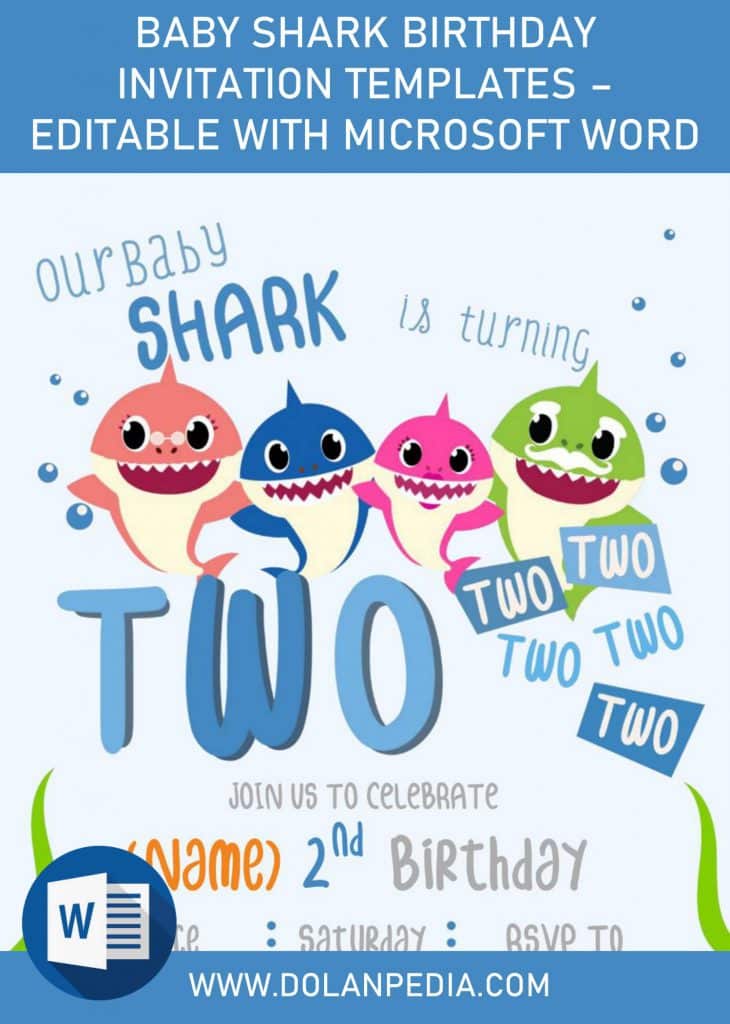 DOWNLOAD BABY SHARK DOCX TEMPLATES HERE
For your information, any template in our site is both printable and editable with Microsoft Word. So, if you already had installed, at least the 2007 version, you can easily adjust, customize, or do whatever you want to our template, as long as it's for personal use only.
Here is the download instruction
Do you see the download button (Above)? click your left mouse button on that and wait until your browser open Google Drive page.
Once you have landed on Google Drive page, you will see "Download", click that and locate the destination folder or just leave it as it is.
Tap Enter or click Save and the download process will be automatically started.
How It Works
You need to open the Rar file with WinRar or sort of, and open the Fonts folder and install all fonts.
To edit the template you'd like to use, you need Ms. Word 2007 or above. if you already had that installed in your device, now you're good to go.
Print the template on 5×7 cardstock paper. 80-110lbs would be fine, don't go beyond that.