Looking for adorable girly fun? This Modern Floral Unicorn Birthday Party might be the one! Beautiful rainbow colors, glitter, and magic are some of the irresistible reasons that unicorn parties remain so popular. Choosing from a variety of themes allows you to make each unicorn party even more special than the last.
The magical unicorn birthday party puts the emphasis on the magic of the mythical creature that makes it such a classic choice. Here is a collection of unicorn party ideas to inspire your unicorn party creation, moms!
This super pretty unicorn party invitation is a real pastel treat, using a beautiful soft color palette this party really does create a magical feel. This collection is mixed in together with flowers which softens the whole theme, making it so elegant. As you can see, the invites also feature stunning Roses and Magnolia, all of those flowers were in watercolor finished, and it also applied to the adorable Unicorn. Why? because you also got her mane decorated with Flower crown. Isn't it beautiful? Sure.
This enchanting Glam Unicorn Party created a spectacular sight and had the children in awe as they arrived. You could also provide some awe-inspiring décor to your party, like setting up a Vintage style tent made from Rug with a golden unicorn head emerged from wildness in the lush bush.
</a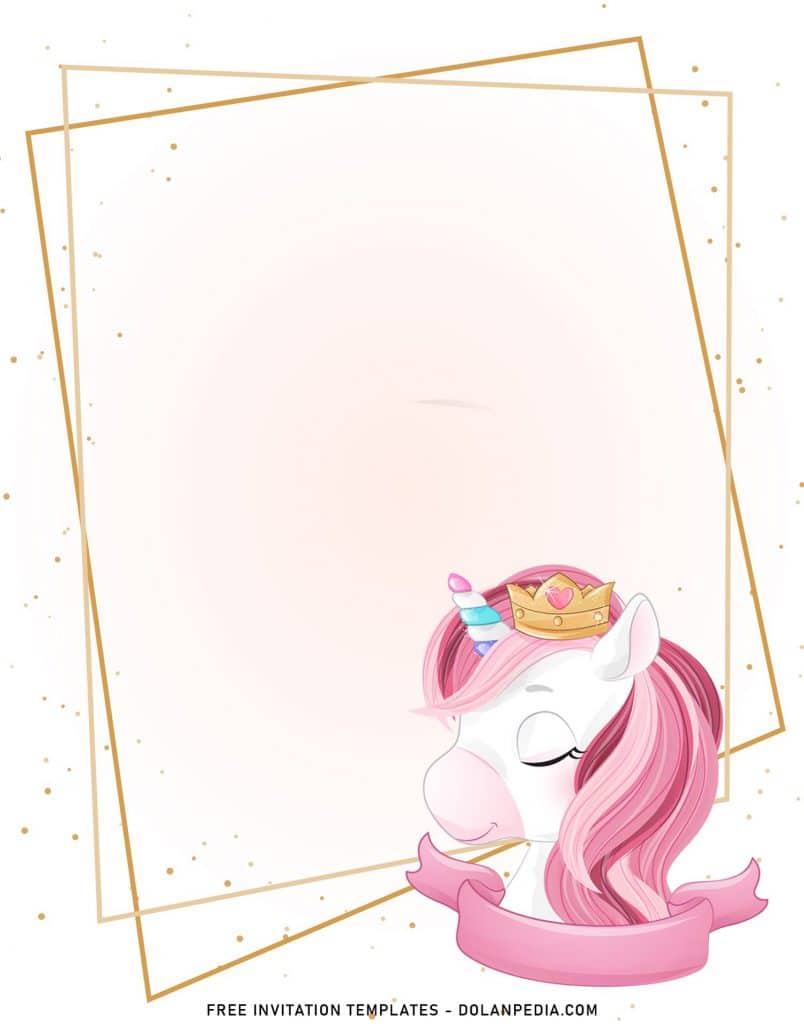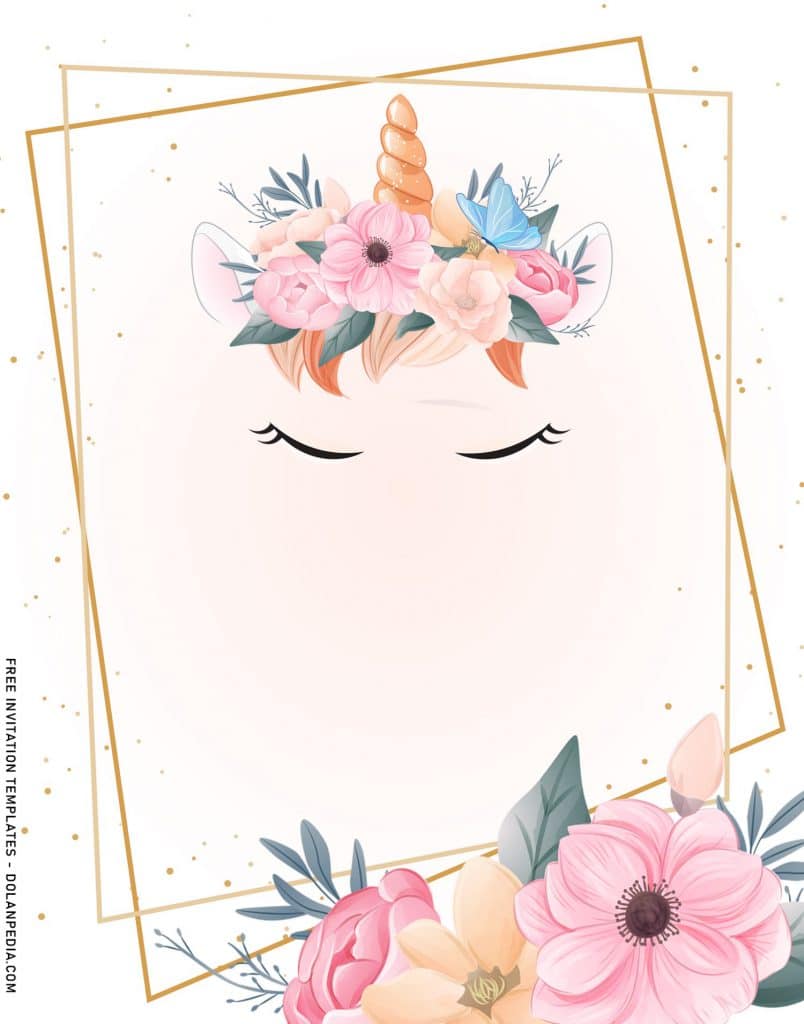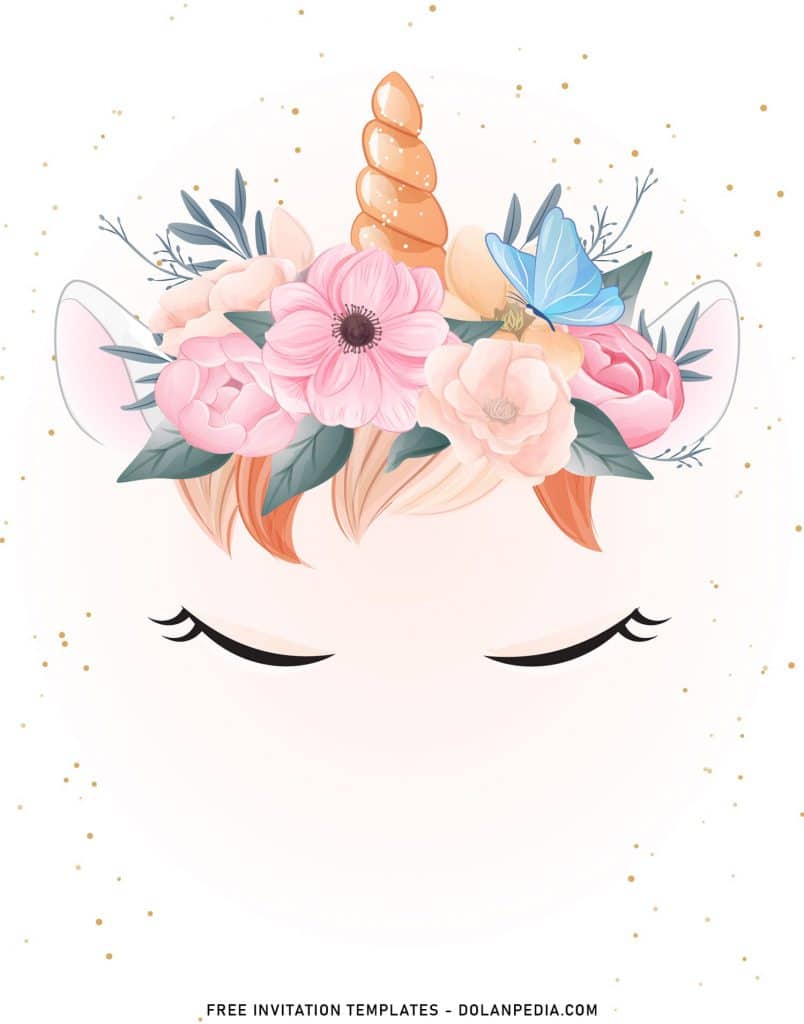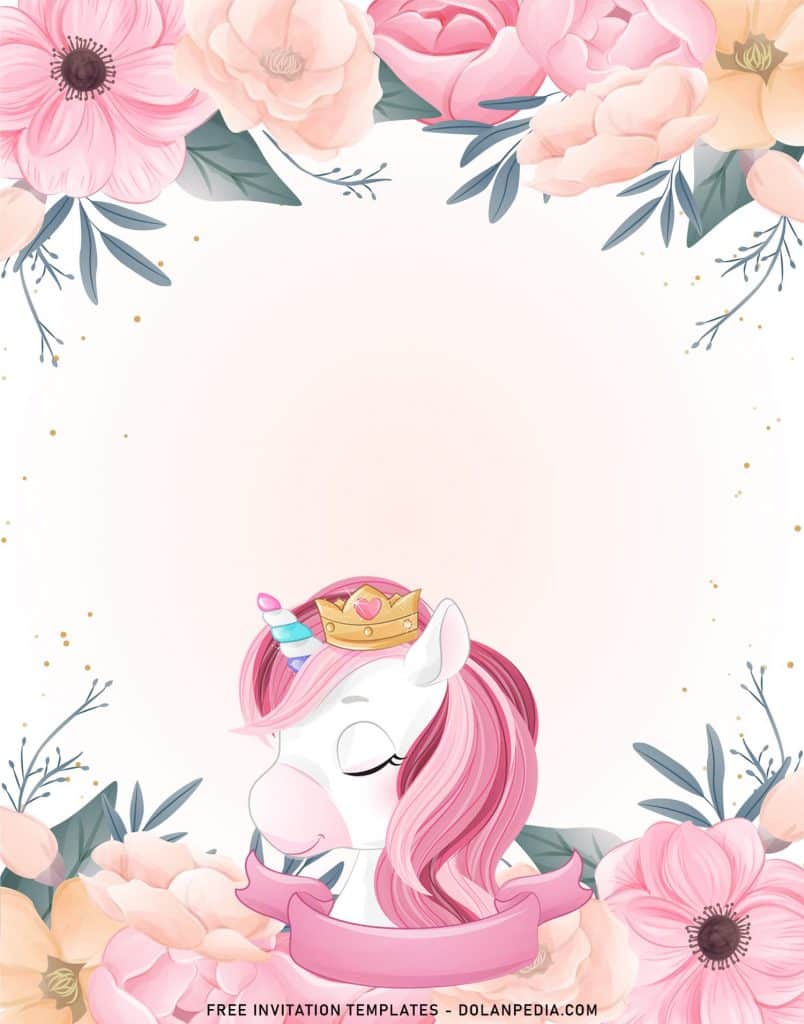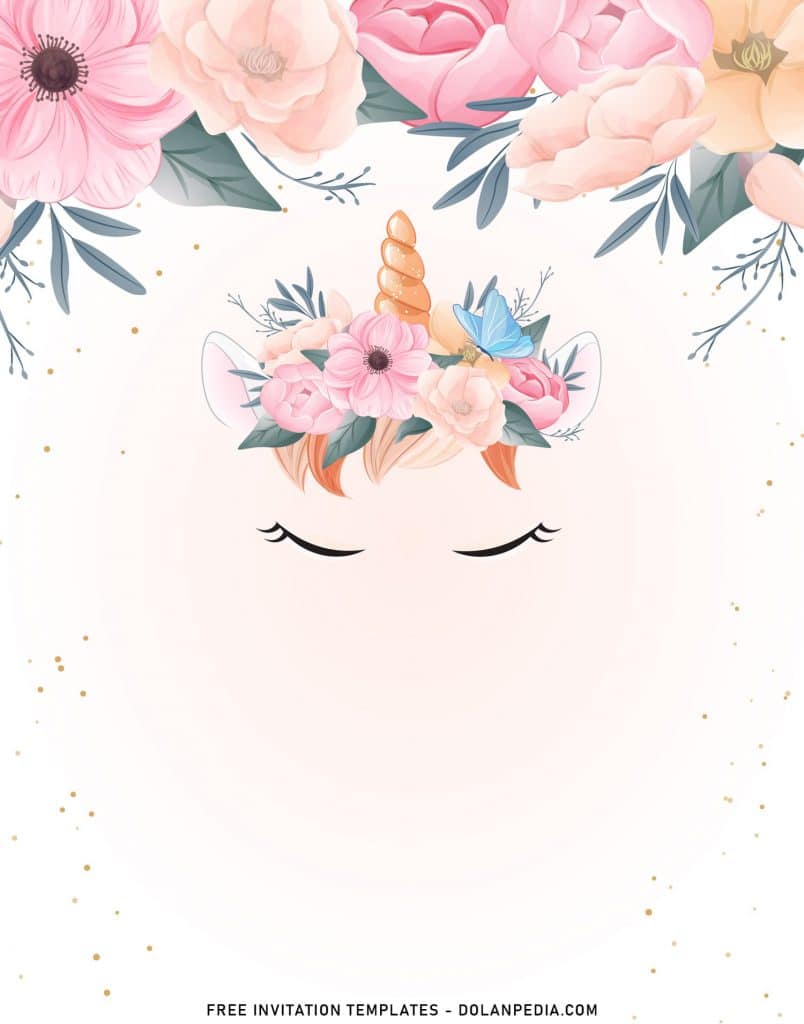 How to Download
First thing first, you need to do "left-click" on each one of your selection.
A new page should be showing up by now, then do "right-click".
Select "save image as", locate where you want the file to be saved in your device (Laptop or Smartphone).
If you done with that, then you can tap "Enter" key or click "Save" to start the download process.
How to Insert Text in Photoshop
Open the file first, by opening the Adobe Photoshop and Go to "File" > Open. In the next dialog, browse our template and click open.
Go to the Tools panel (It's vertically displayed on the left side of your screen), select the Horizontal Type tool. Click your image where you would like to insert text and type a phrase.