Hi, everyone! What's going here? Are you craving on this cute yet beautiful collection? Okay, I know how it feels when we can't find something we want right away. Now you don't need to worry anymore, because your kid's upcoming birthday will have one of the best invitation, thanks to Raya and The Last Dragon from Disney.
Have you watched this at Cinema? Really? You better get your chance now 'cause it was another beautiful movie from Disney, especially when you have kid at your back.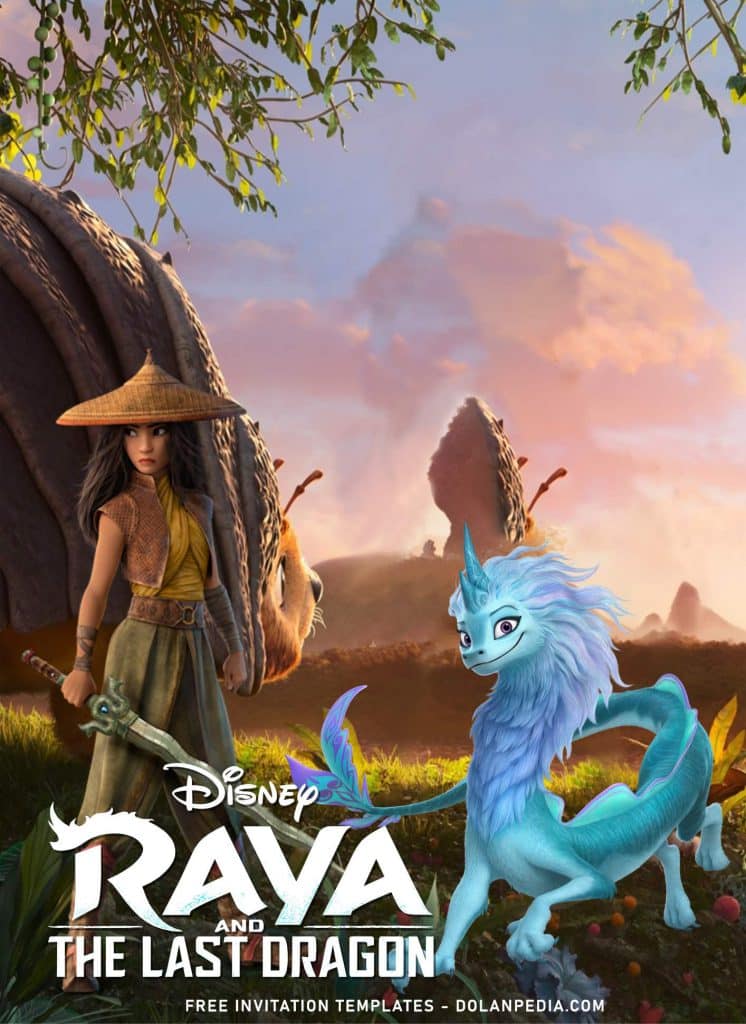 Anyway, today's post will share a new collection from our design board. It has seven different styles which give your more options to choose and point out your finger to that ones (your favorite). This template has beautiful backdrop/background which is inspired by beautiful landscape in Disney Raya movie. The set is on wide savanna (Kumandra), with beautiful foliage and hill, which you can see it in the preview image.
Besides that, (it's quite obvious, btw) you're going to get Raya (Which is the main protagonist in the movie), Sisu (Short for Sisudatu) the fictional character which depicted as the Last Dragon and last but not least, the cute armadillo; Tuk Tuk, I'm not one hundred percent sure if Tuk Tuk is either third-pill bug or armadillo or even hybrid of those two. Anyway, you may have this question in your mind (Where do I need to put the text?). You can put the text as shown in one of the template I have made.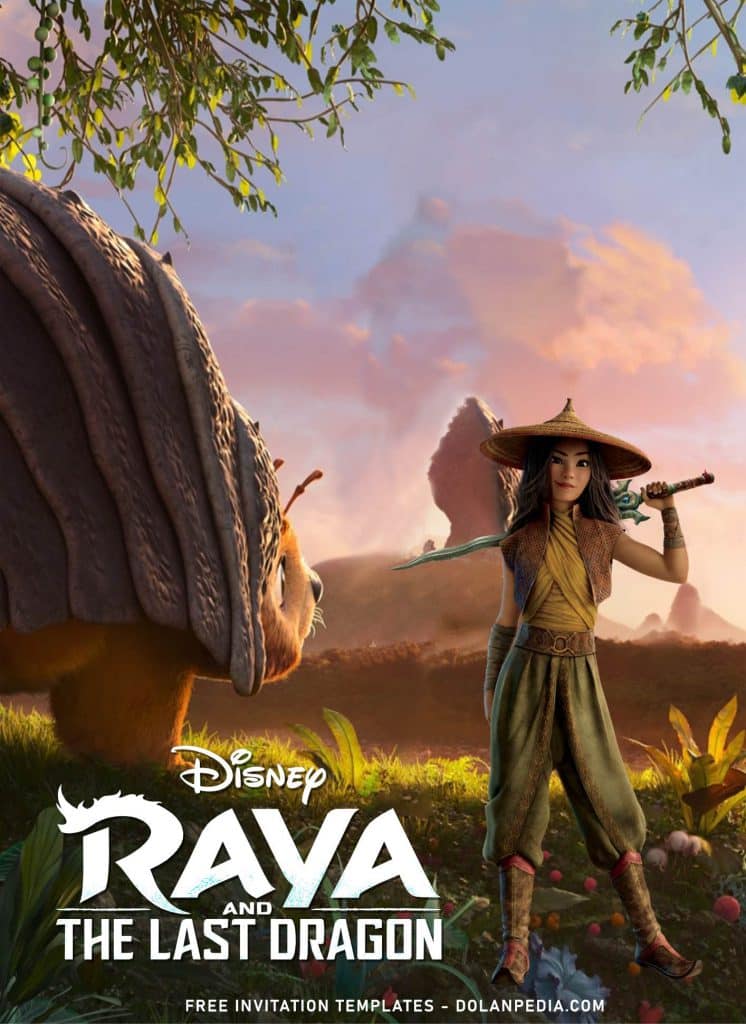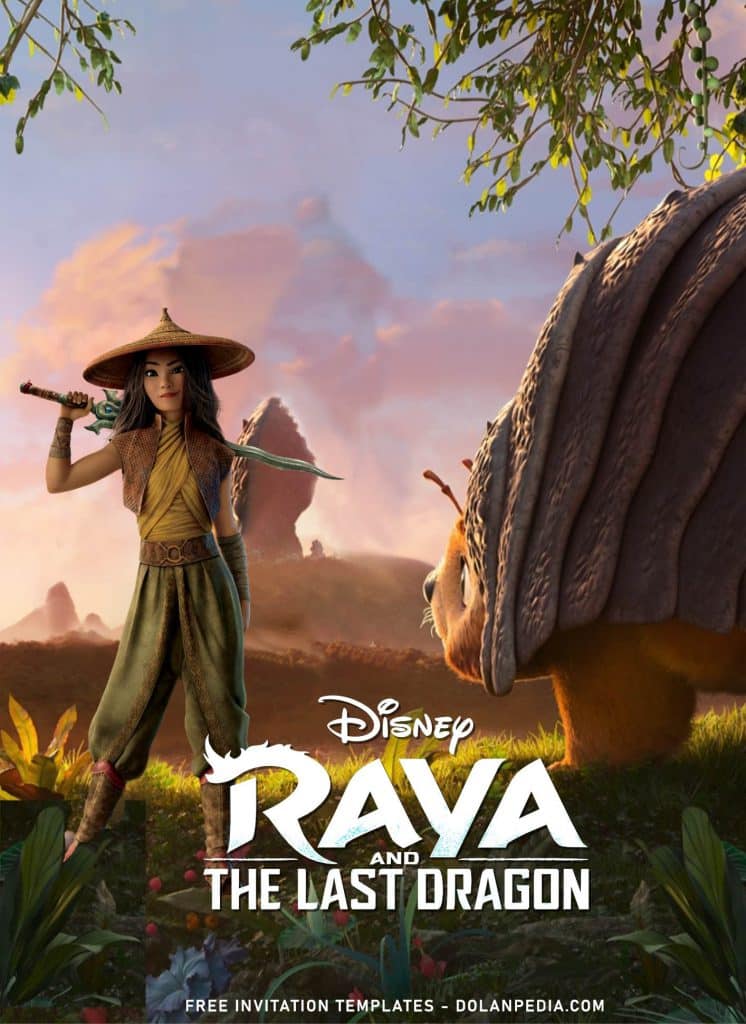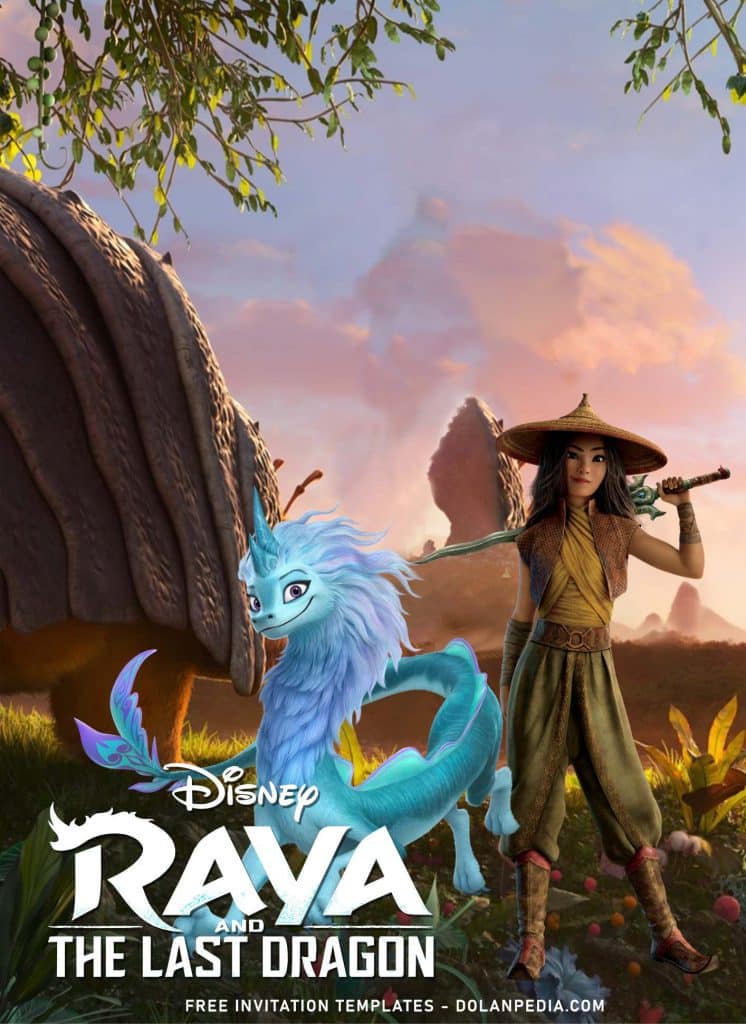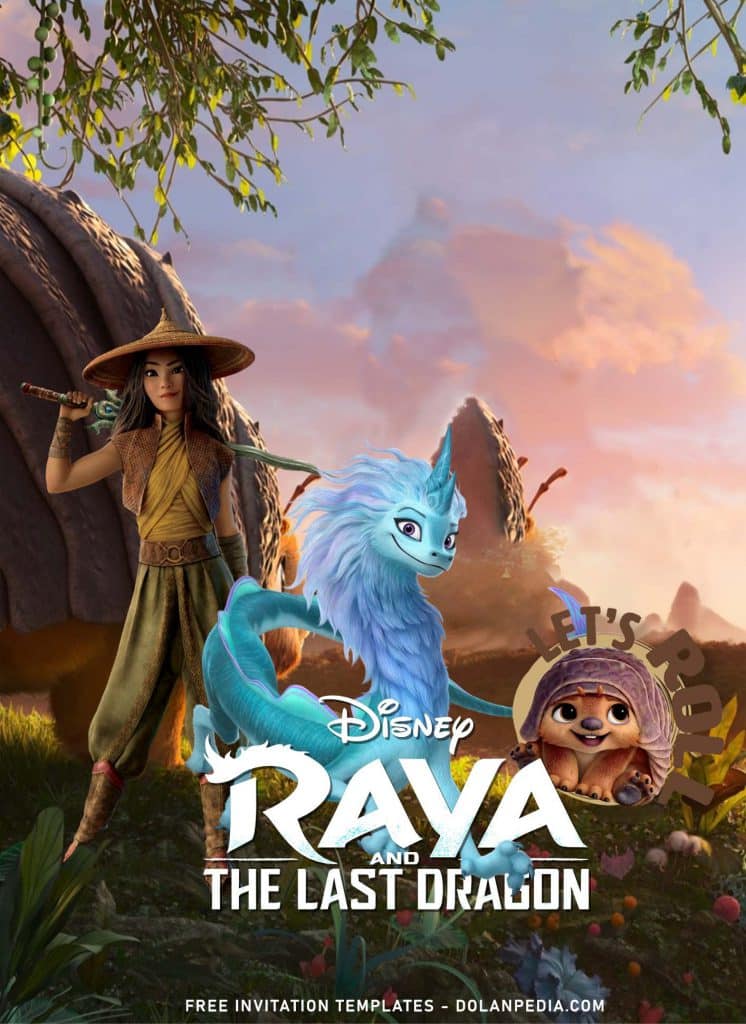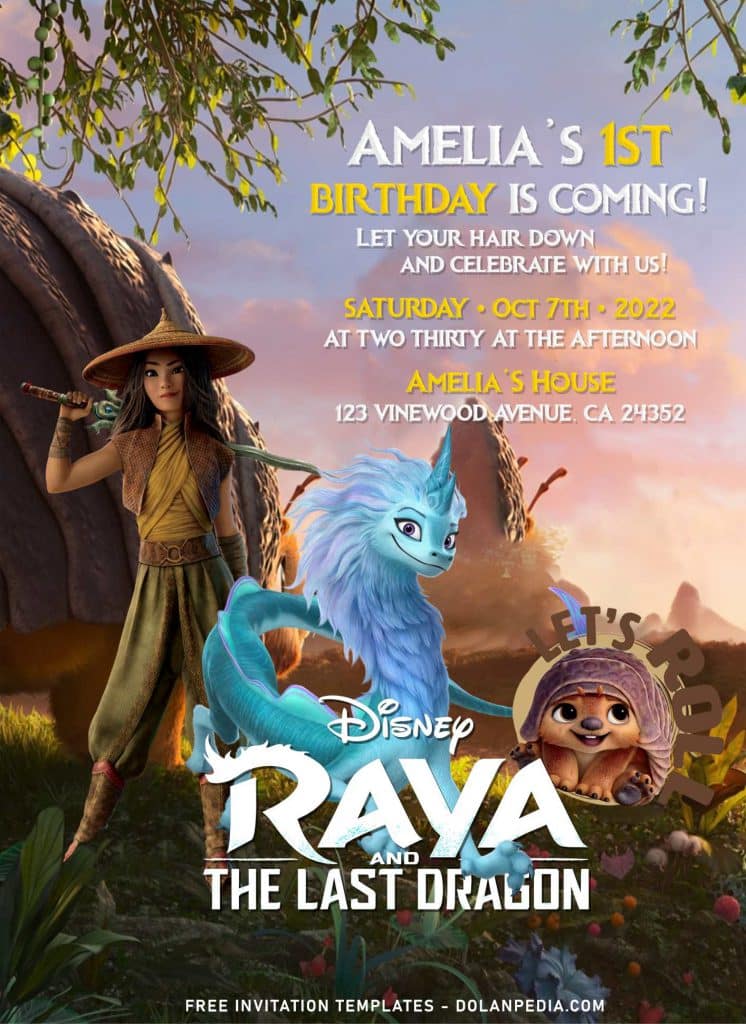 Beginner's Guide
Step 1.
Right-Click each one of your selection
Then select "Save Image As", locate the folder
Tap "Enter", and the download process will be started shortly
Step 2.
To open the file, you're going to need to open it on some editing apps, like Adobe Photoshop, Corel Draw, Paint, or you could even use Microsoft Word if you're a completely new to this realm.
Step 3.
Add your text. (In Ms. Word), go to Insert > Text Box > Simple Text Box > now you can type your own text.
Print the final draft on any printing paper. Should be in 5×7 format. The best one (paper) you can get on the market is either Cardstock or Cotton paper.