Are you going to take disney princess theme for your party idea? or does your little girl fan of Ariel The little mermaid from disney? if yes, throw her in magical undersea party! Yupp, This is a perfect time to celebrate your daughter's party with Princess Ariel. Put her own tiara, treat her like princess, and explore the new world! Also, the good news is you can download these princess Ariel the little mermaid invitation templates with free! so, you don't have to walk or drive to the nearest store and you don't have to pay anything for the invitations.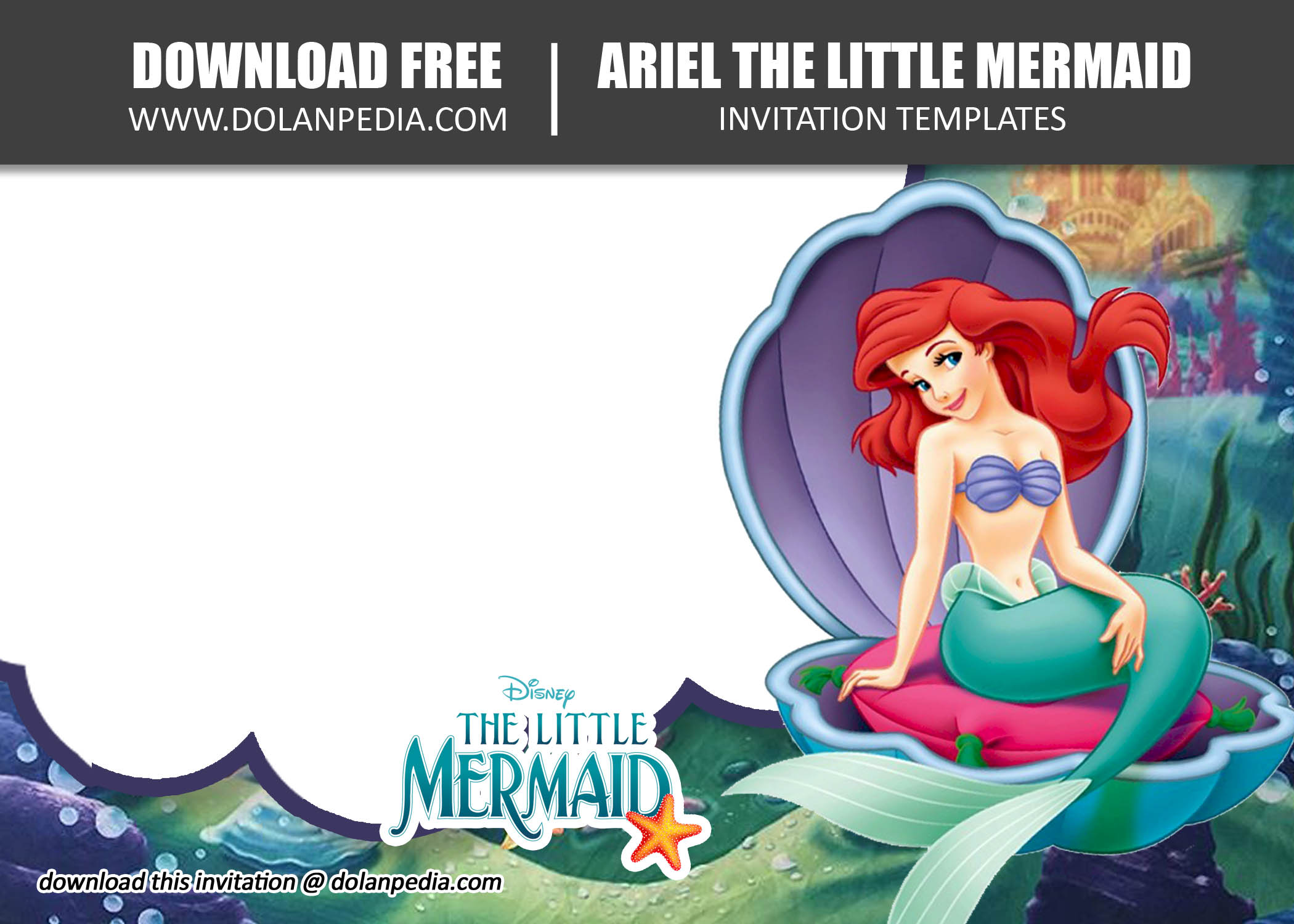 Since, We have already designed it for your perfect magical party. These landscape templates have different models. These templates have undersea background with blank space in the centre of it. So,  you can write your magical words! In addition, There are princess Ariel with flounder, princess Ariel with trisula, princesss Ariel with her gorgeous tiara and so on. In this way, you can let your daughter to choose whatever she loves.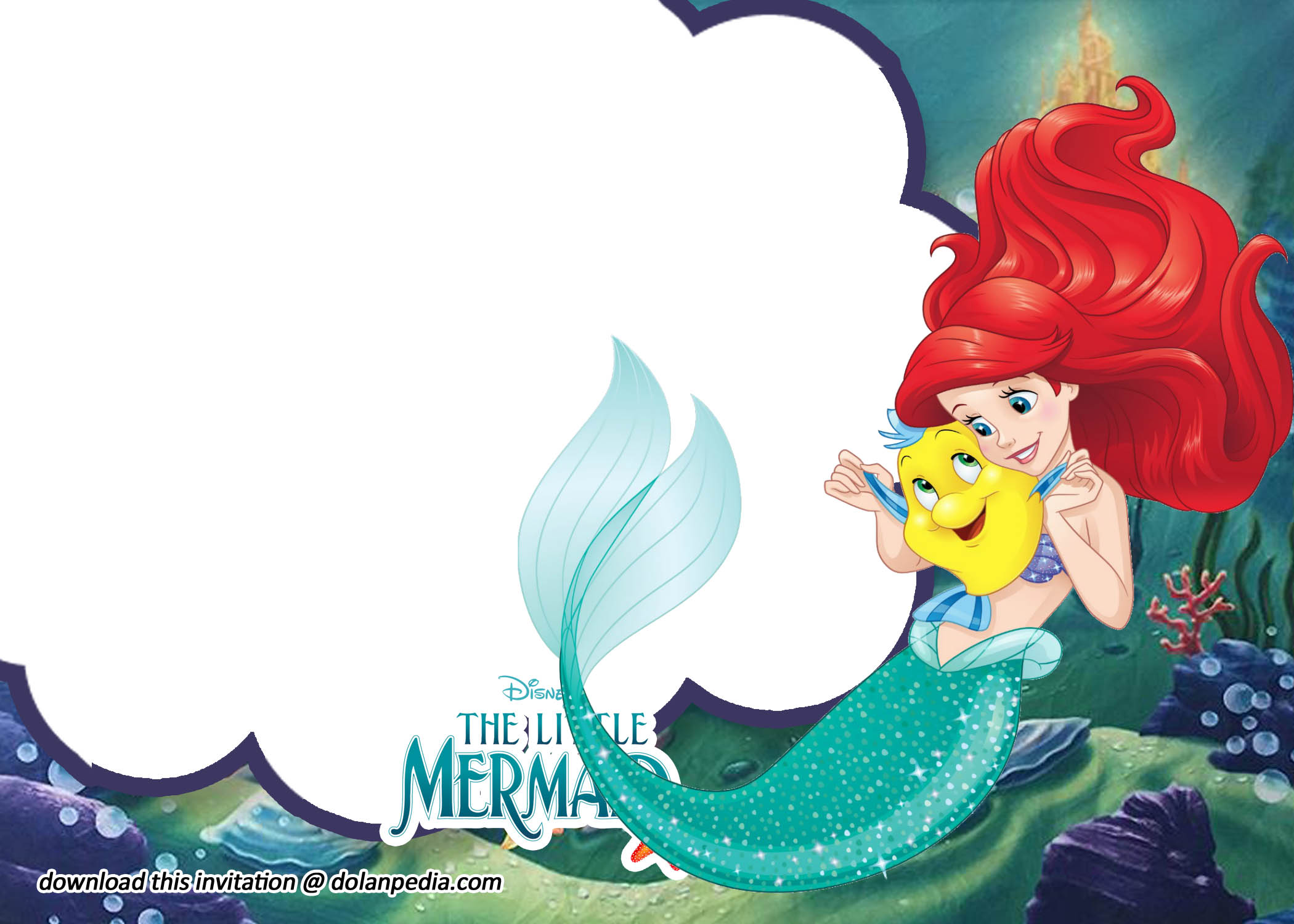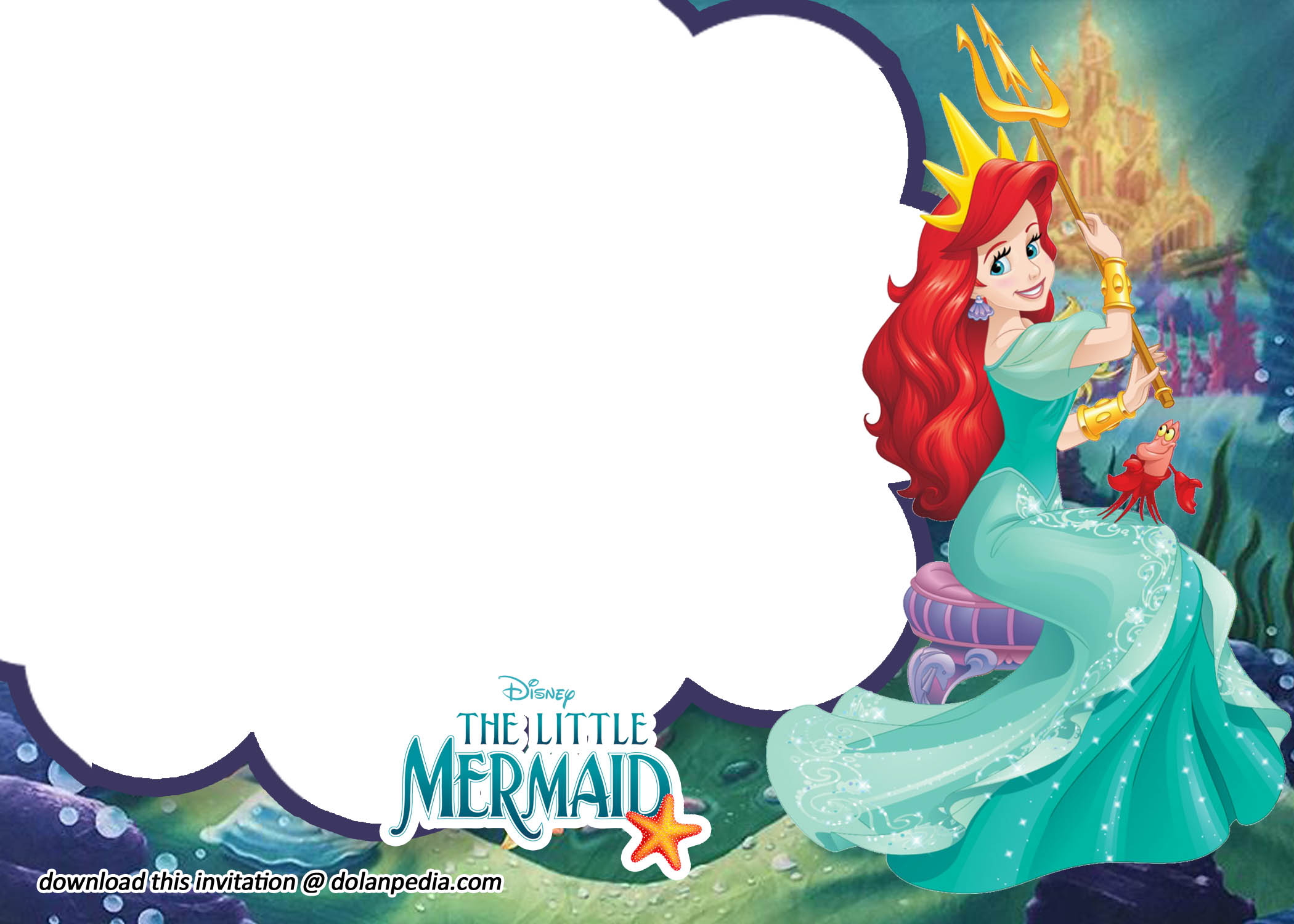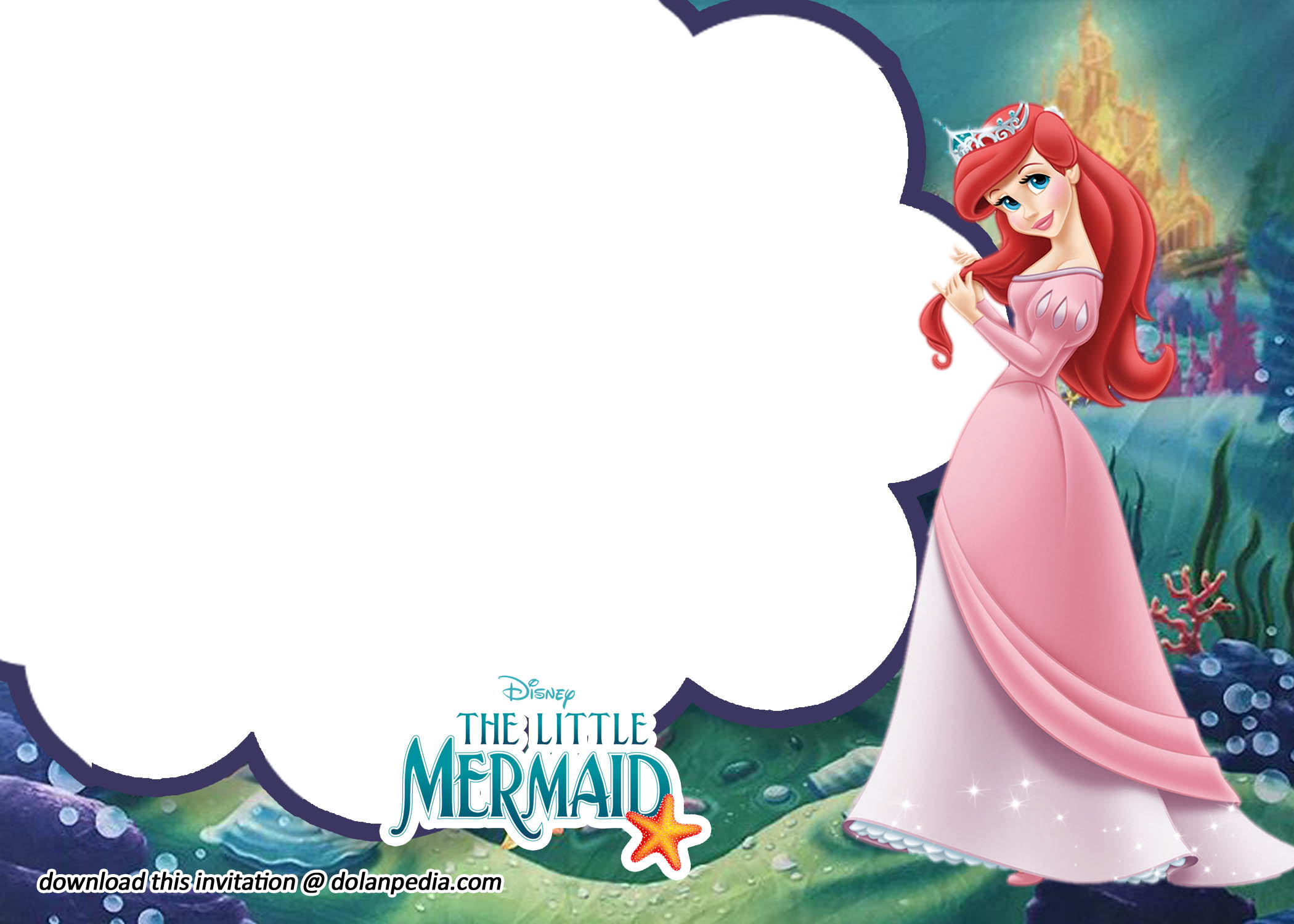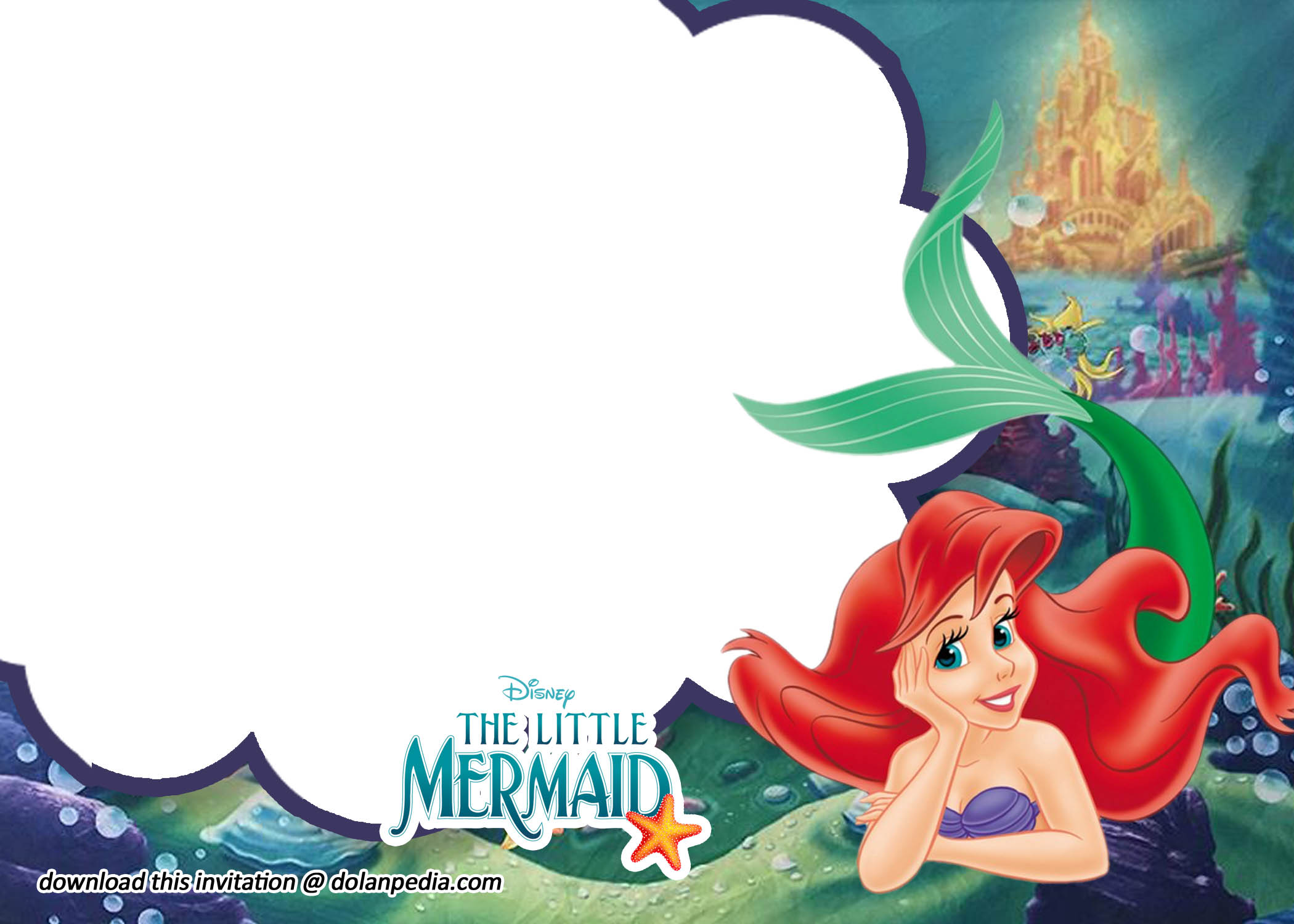 How to personalize your magical invitation
It is super easy, by the way! All you have to do is just select your favourite template in dolanpedia.com and move your mouse pointer to the blue-shape bottom under your favourite template and click it! Follow the instructions until your image is automatically download or you can click " save image as" and choose the perfect folder to save it. Don't forget, you can get more than one! Plus, if you have a photo editor such as photoshop or paint, you can upload your image into the app and customize it. You can personalize the font color too. However, you can just print it directly (i'd suggest to use cardstock paper to make it more magical, you can buy on amazon.com or somewhere) and write your words with marker/pen, just make it as simple as you can peeps!. Write down your magical words in the blank space, here is the example 
Our little mermaid 
Princess Ariana 
Is turning 4 !
Please come to celebrate magical undersea party
At Ariana's house, 4.00 p.m
567 St.andrew
RSVP to asya 888-997