I worked on many upon many projects for the past five years, and still can't get enough myself to collaborate with people and provide good design for them. Speaking of which one was the most memorable, I think it was the Nautical birthday party, which it was for my beloved nephew's first birthday.
Since my nephew birthday was in the mid-summer and nothing could be better than celebrating it with awesome and cool Nautical birthday. At that time, my sister was in mission to list everything and work on the decoration element. Meanwhile, I worked on designing a few things, and one of them was my specialty; creating invitation card with Nautical theme in it.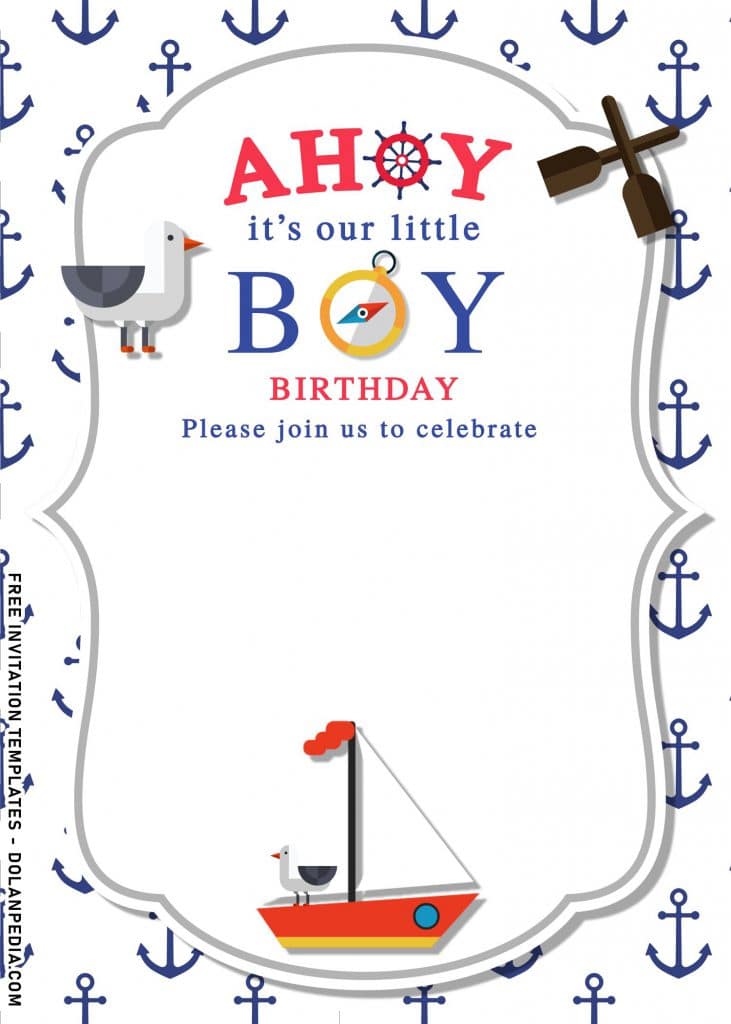 These following template collection was inspired from that events, but certainly comes with a few changes to make it appeal more for 2021-2022's events. This template has an extraordinary background design, which was the main layer painted in solid white, along with blue anchor graphics, so it forms an awesome Nautical style background design.
Aside from the background design, the template also has white bracket text box & frame, which will accommodate all of your party information or text. I've made and wrote a quite unique heading or intro text, which says "Ahoy, it's our little boy birthday …". I put a couple of elements onto it, such as Gold compass ("O" letter of Boy word) and wooden ship's wheel ("O" letter of Ahoy word).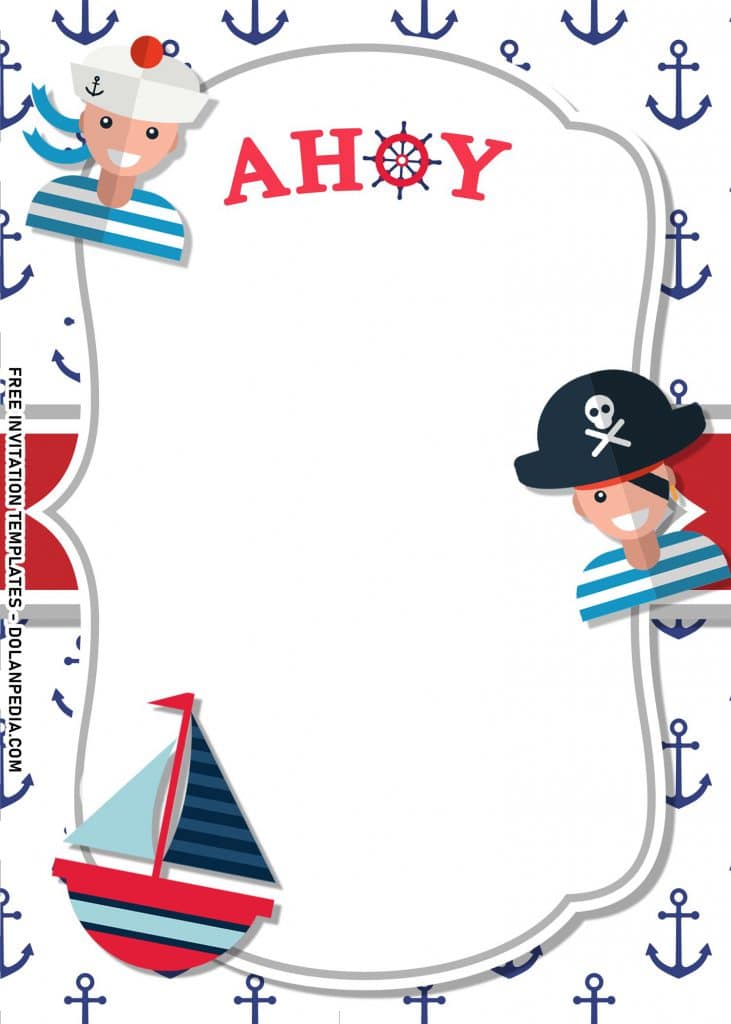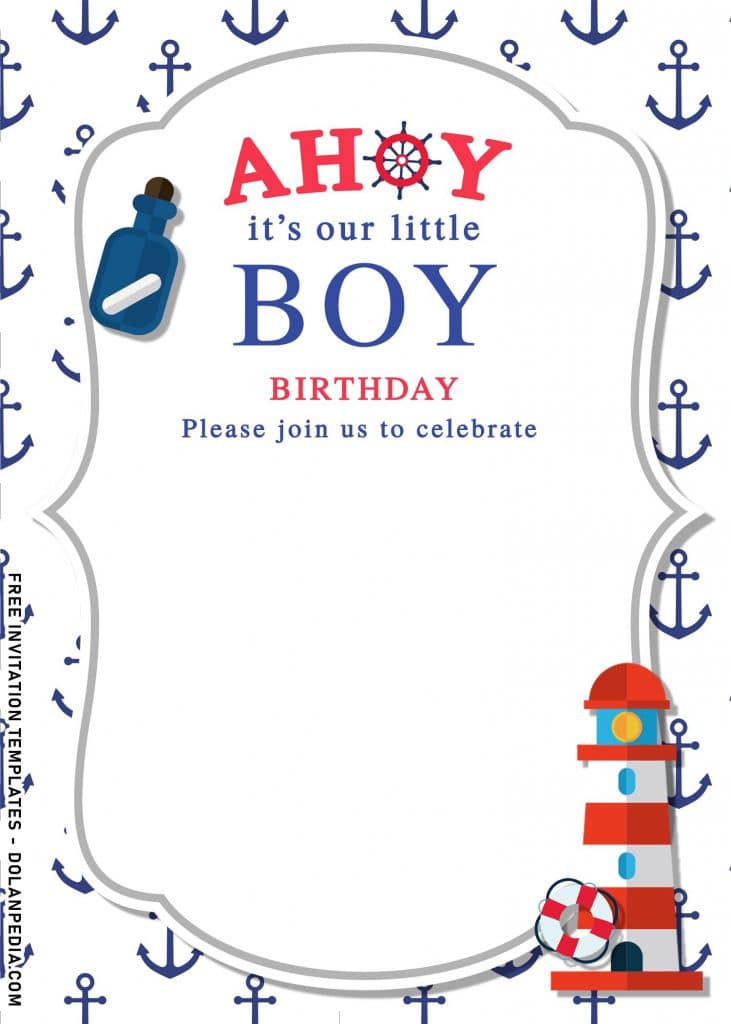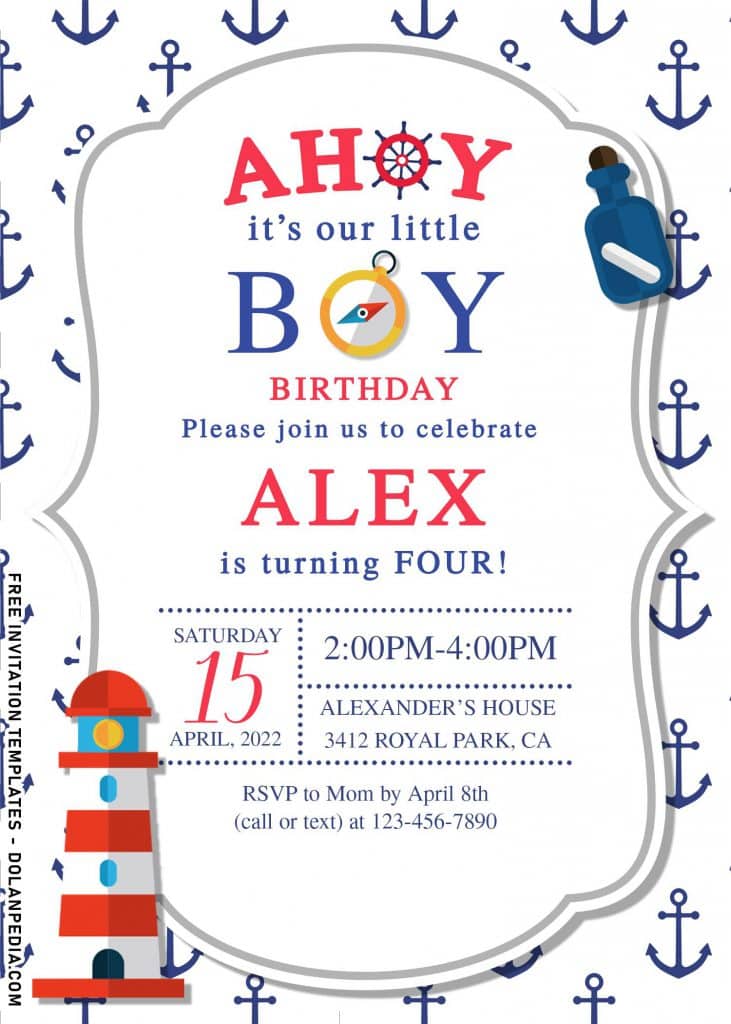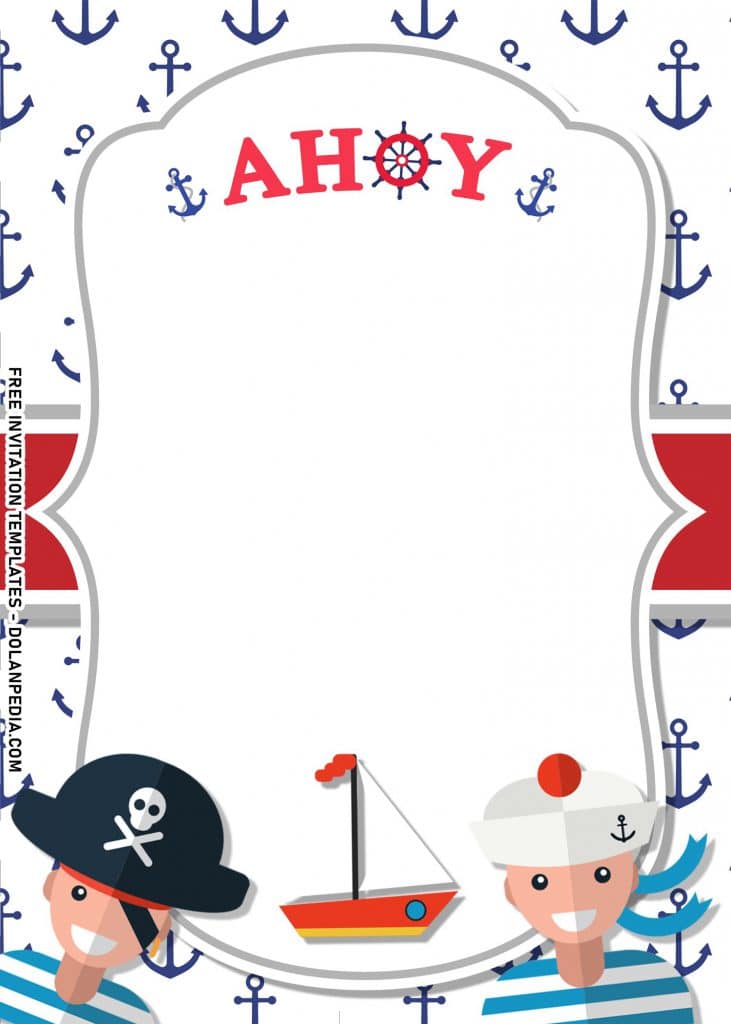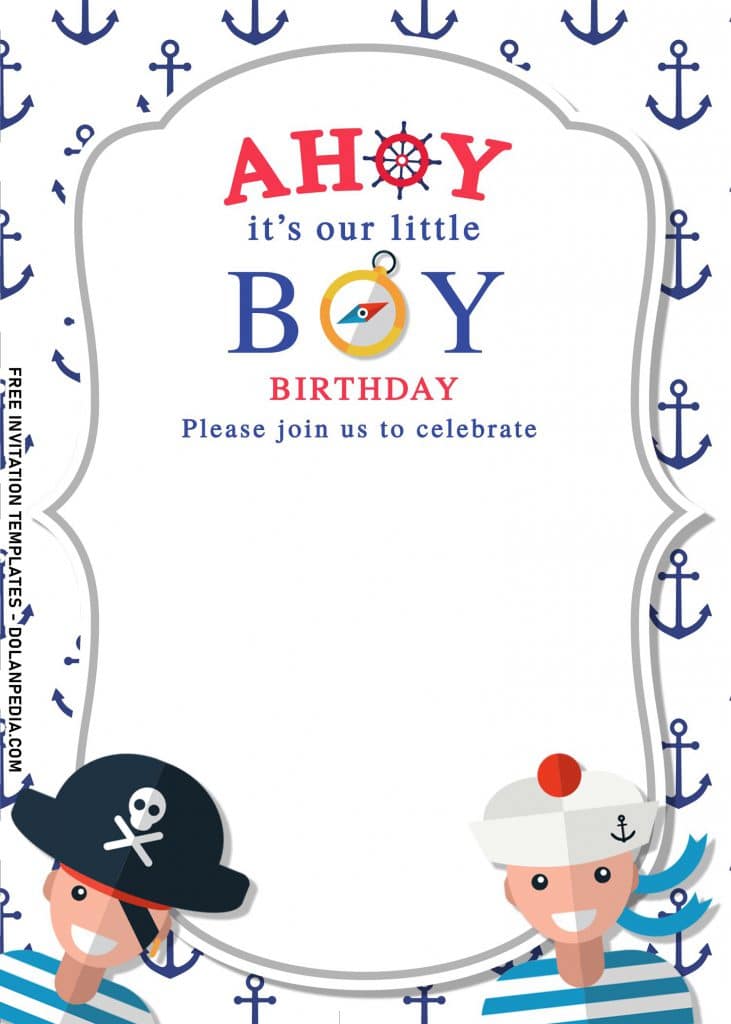 Follow this instruction to download our templates
Move your mouse pointer on top of your favorite template or design, then right click on them.
Select "Save Image As"
Locate the folder and Tap "Enter" and now the download process will begin shortly.
Software for editing: Microsoft Word, Paint or Adobe Photoshop.
How to Customize
First of all, you need to download fonts, or surely you can go with the default font options that Ms. Word or Adobe Photoshop have already provided.
To open the file, you need either of those apps that I mentioned earlier.
Open the app first, then go to File > Open > Locate the file.
To insert text in Ms. Word: Go to "Insert Tab" > Text-box > Simple text box > Type your own text.