Ninja? I think we don't need any further introduction for this, it's been around since way and way back then, especially if you're born, living or following the Japanese Culture, I'm sure you're going to know it. Naruto and Ninjago from Lego collaboration also help them much popular and can be accessed by younger audiences, and our kids are no exceptions!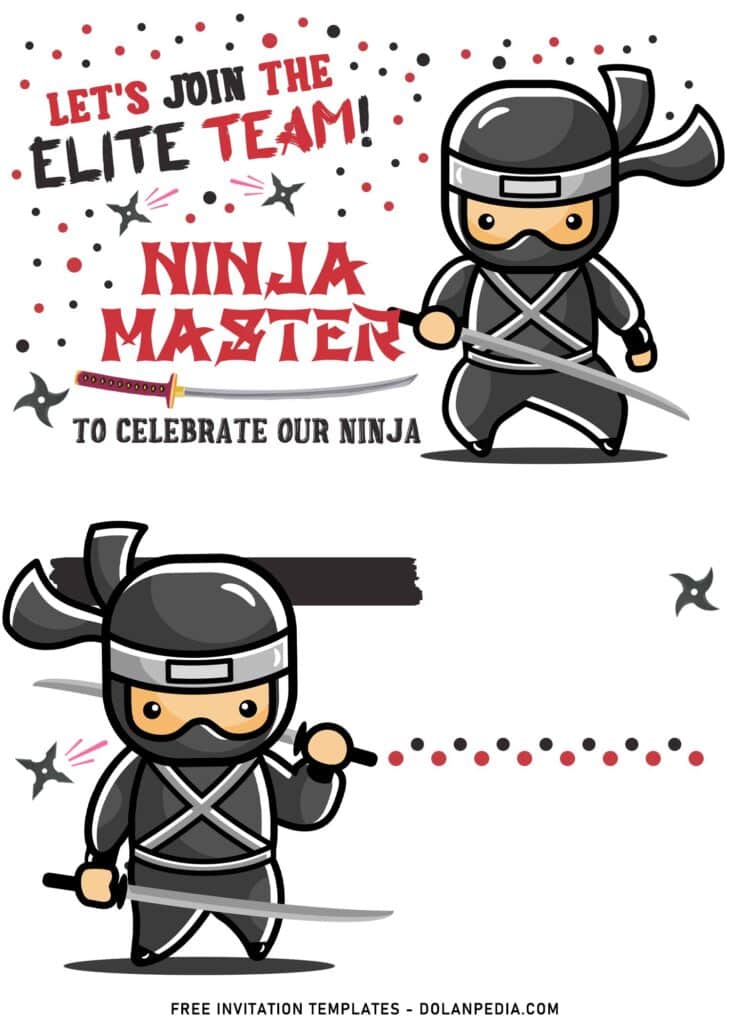 Ninja themed birthday is a fantastic idea and undoubtedly a common choice for birthday themes as the increasing number of fan is still massive. If you are thinking to have Ninja birthday bash for your little boy or girl's upcoming birthday, then it'd be honor for me if you pick these, 9+ Ninja Themed Birthday invitation card.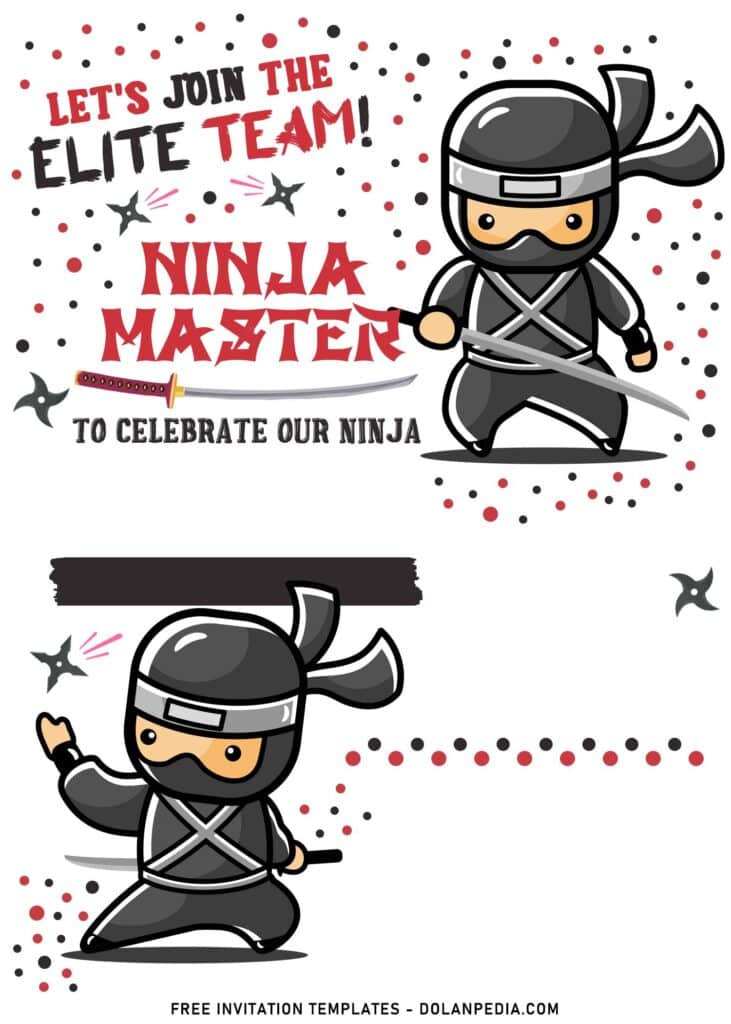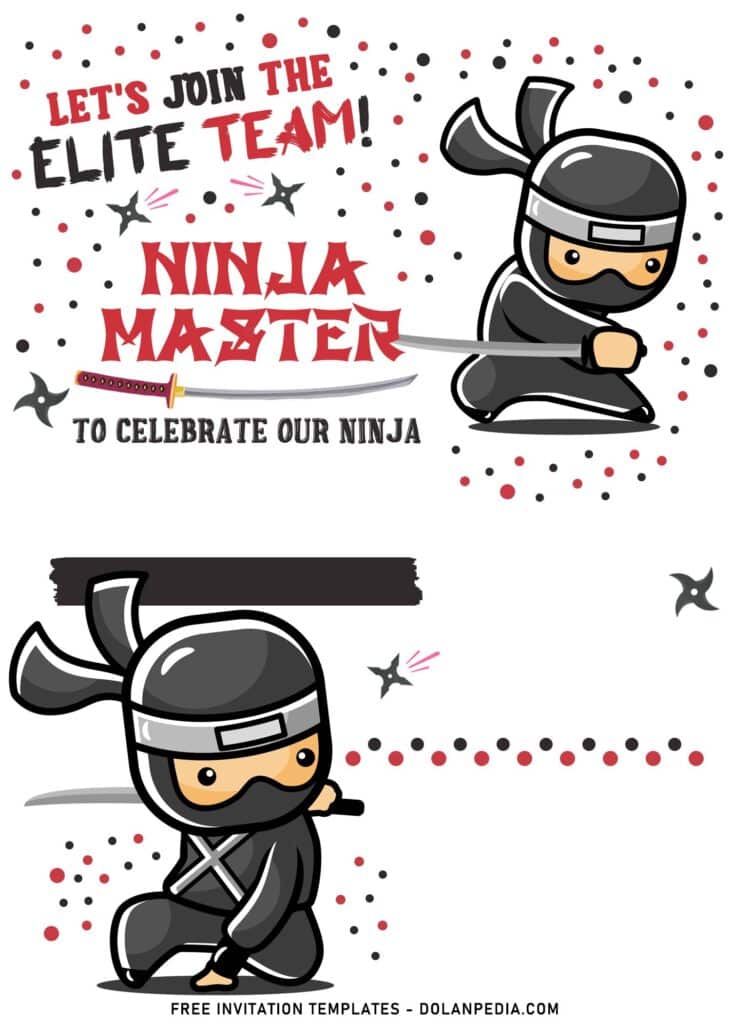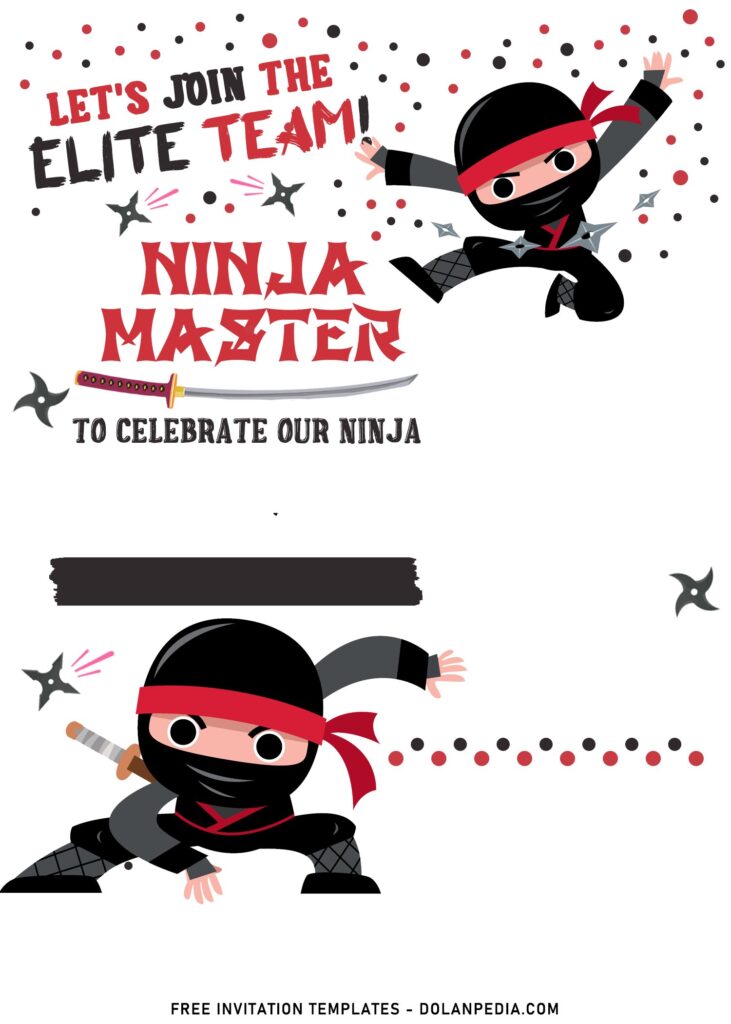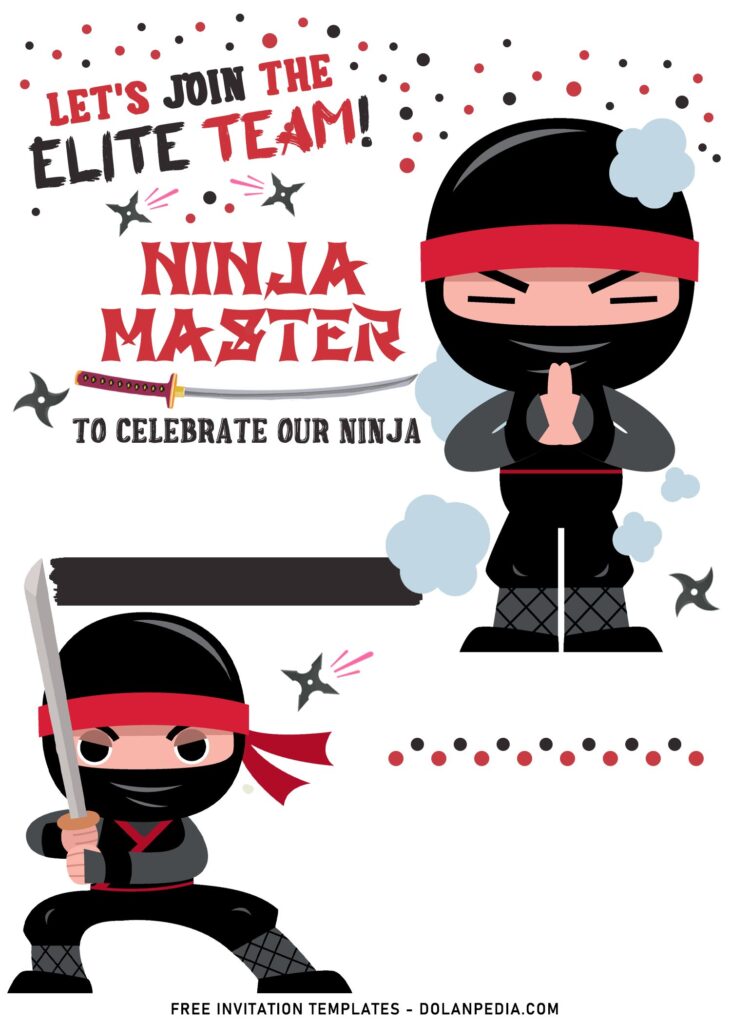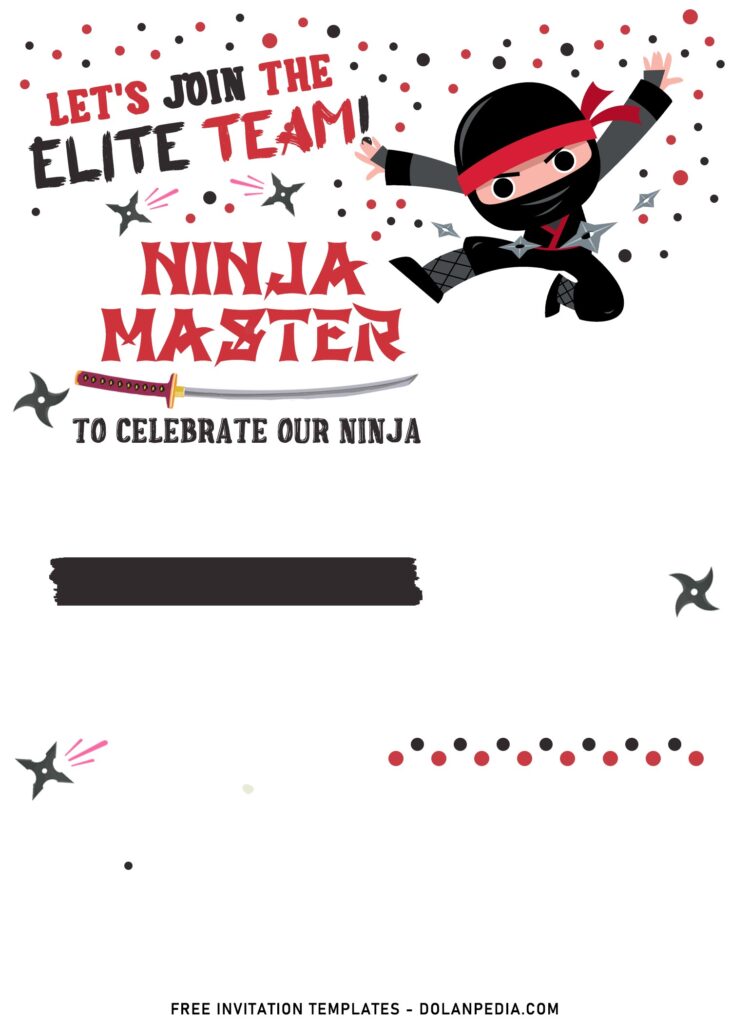 Wasn't it only good for boys' birthday?
Nope, it wasn't. You can normally use this in either boys or girls' birthday, for all ages as well. This collection will help you get the idea quite well. There are eleven type of invitations here. Each have their own unique Ninja in super cool poses and outfit. There are three major style, and one of them is suitable for girl's birthday and the rest is also great for girl, but for me, it'd be better for you to use it for the boys.
How it works
Downloading the template
Tell me which one is your favorite design (Oops, it's joke :D).
Left-click your favorite template, then right-click it.
Select "Save image as" and locate the destination folder.
Then tap "Enter" to start the process.
How it Works
To add text, you'll need to insert new text box in Ms. Word or Text tool in Adobe Photoshop.
Text box: Go to Insert > Text Box > Simple Text Box > Type your text.
Text tool: Go to the tool panel (Left ribbon) > click "I" > then click it anywhere, where you want the file to be placed.